What is a Sun-path Diagram?
A sun-path diagram is a chart that illustrates the sun's location in the sky at any point of time during the day, and throughout the year at a single reference point. The sun-path diagram allows the sun's azimuth and tilt to be read off the chart, which allows the position of the sun can be determined.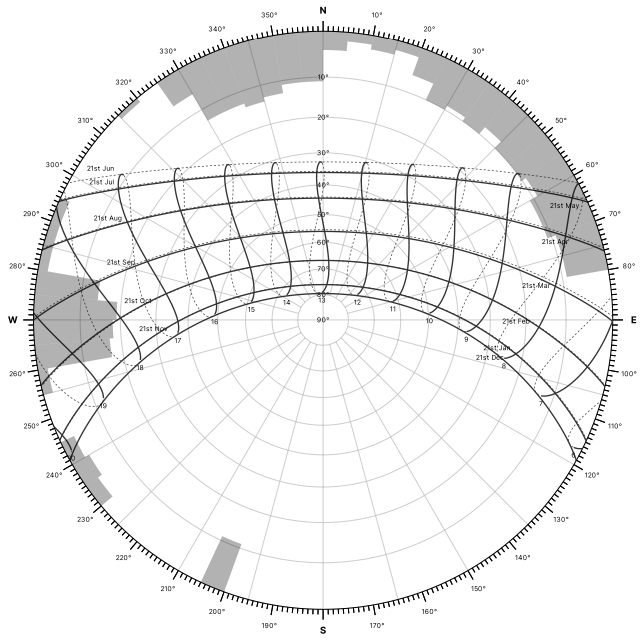 How is a Sun-path Diagram Useful?
In the context of a PV system design, a sun-path diagram is useful in:
Determining the optimal orientation of a solar array.
If we also map a shade mask (i.e. the shading cast from surrounding obstructions such as buildings, trees, power poles, chimneys) onto the sun-path diagram, we can then determine when there will be shading experience by the PV system throughout the year.
Other uses of studying the sun-path include:
Designing more energy efficient buildings. For example the sun-path can help an engineer/architecture determine the placement of windows, awnings, shutters to control the amount of lighting and thermal gain from sunlight.
Designing passive solar buildings.
Facade shading device analysis.
Solar obstruction assessment.
MCS Sun-path Diagram [UK Only]
The Sun-path diagram for the UK users will be different than the one shown above. The diagram for the UK sites is generated as per the MCS requirements: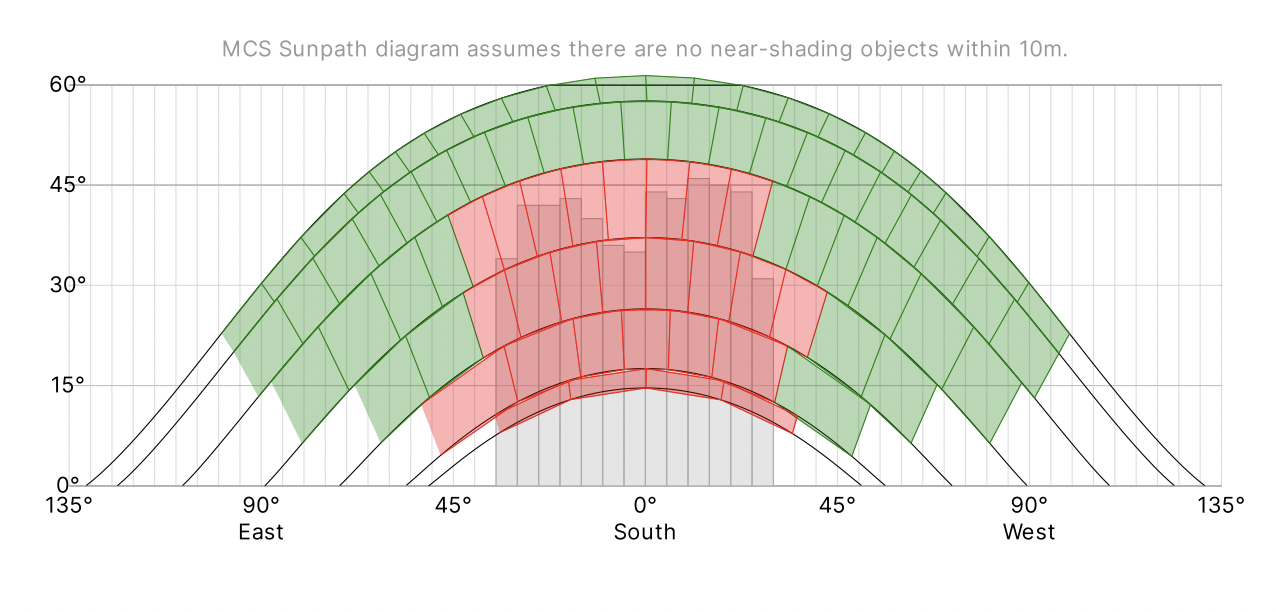 How to Generate a Sun-path Diagram on OpenSolar?
The sun-path diagram is provided in our Shade Report. Please read the steps here on how to generate a shade report on OpenSolar in this article here.