This article relates to the Project zone > Info tab of the app.

Navigate to the Info tab, then scroll down to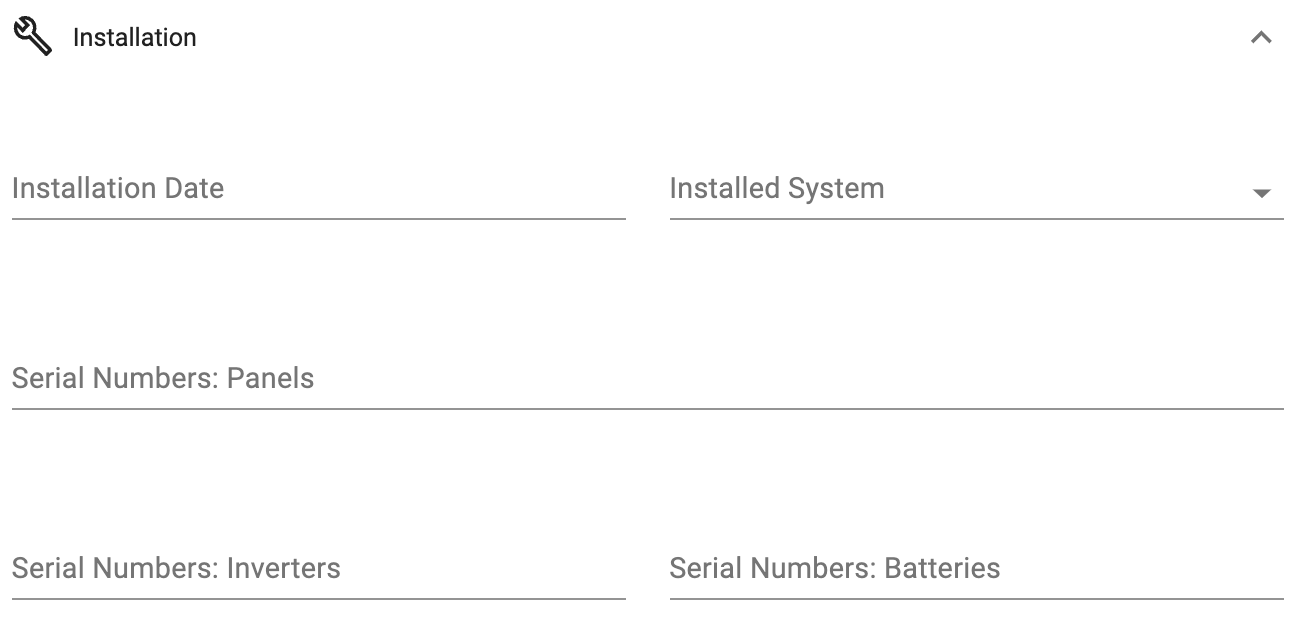 The Installation section allows you to log the Installation Date, Installed System, Serial Numbers of Panels, Serial Numbers of Inverters, and Serial Numbers of Batteries.
Installation Date

: Manually select a date from the Calendar.

Installed System

: Select which system was installed. If you designed multiple systems, you must select one here to see the Compliance Forms.

Serial Numbers

(

Modules/Inverters/Batteries)

: Enter all serial numbers into the respective sections.
To gather permit and compliance information, scroll down to the next section

You will need to select the installed system in the section above and refresh the page before you can see the compliance documents that we provide you.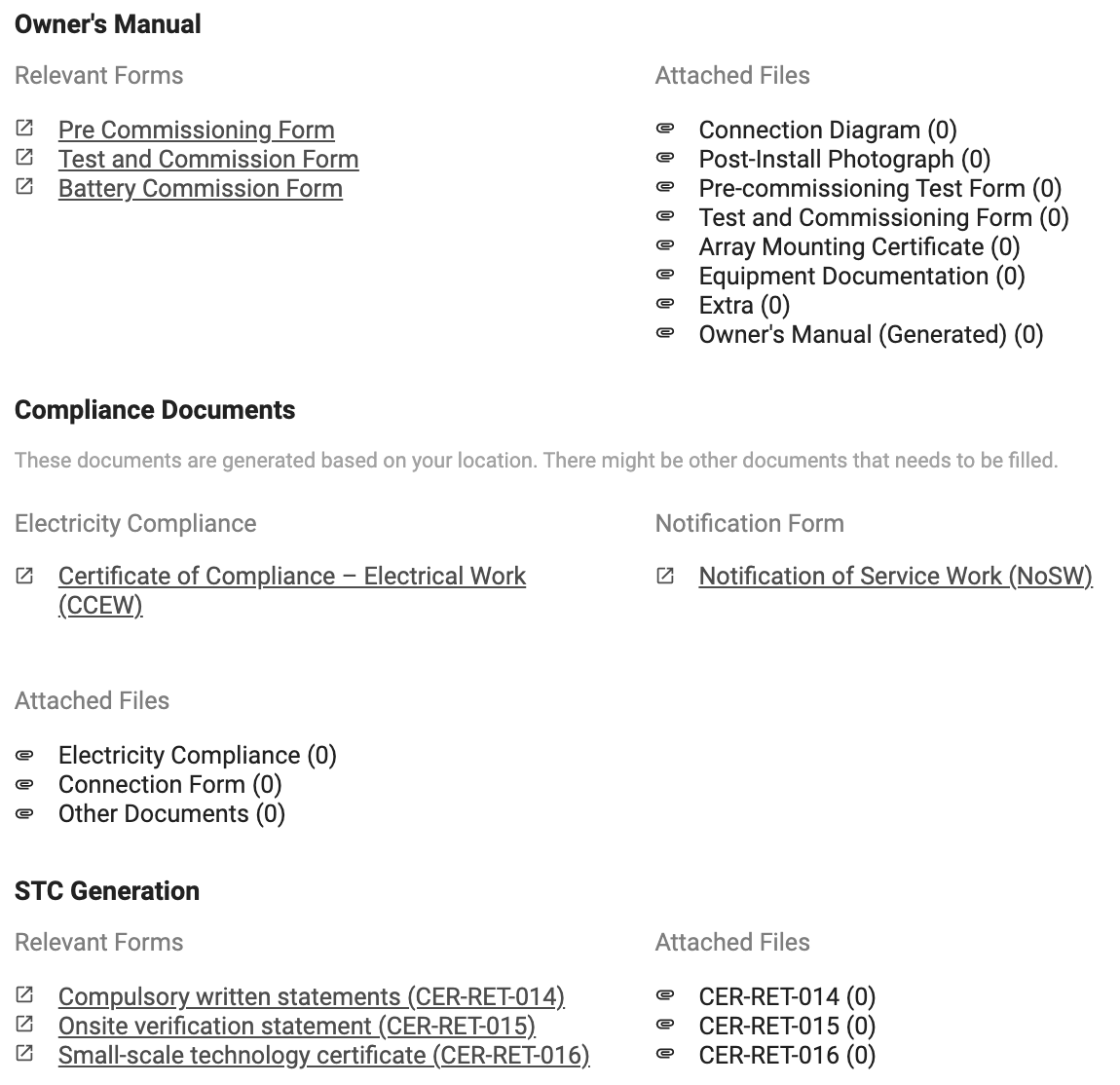 Compliance Documents are generated based on your location (the example above is for Australia). If you know of additional Compliance Documents for your location that are not included in OpenSolar, please email support@opensolar.com or create a ticket through the HelpCenter, and we will work on adding that into the system.