OpenSolar has partnered with HandyPay so you can sell their loan products directly within your OpenSolar proposal.
About the HandyPay integration on OpenSolar
With Handypay on OpenSolar, you can offer your client a low-rate financing option right from your proposals quickly and easily.
Allows your customers to prequalify and apply for a loan from OpenSolar's online proposal, with no need to jump to other windows or applications.
Track post-approval events related to your customer's loan (documents signed, milestones, etc.), all through OpenSolar's CRM.
Removes the need to manually manage your HandyPay products in OpenSolar.
OpenSolar will automatically pass all customer and project information over to HandyPay, eliminating the time, effort, and potential for error associated with repeat data entry.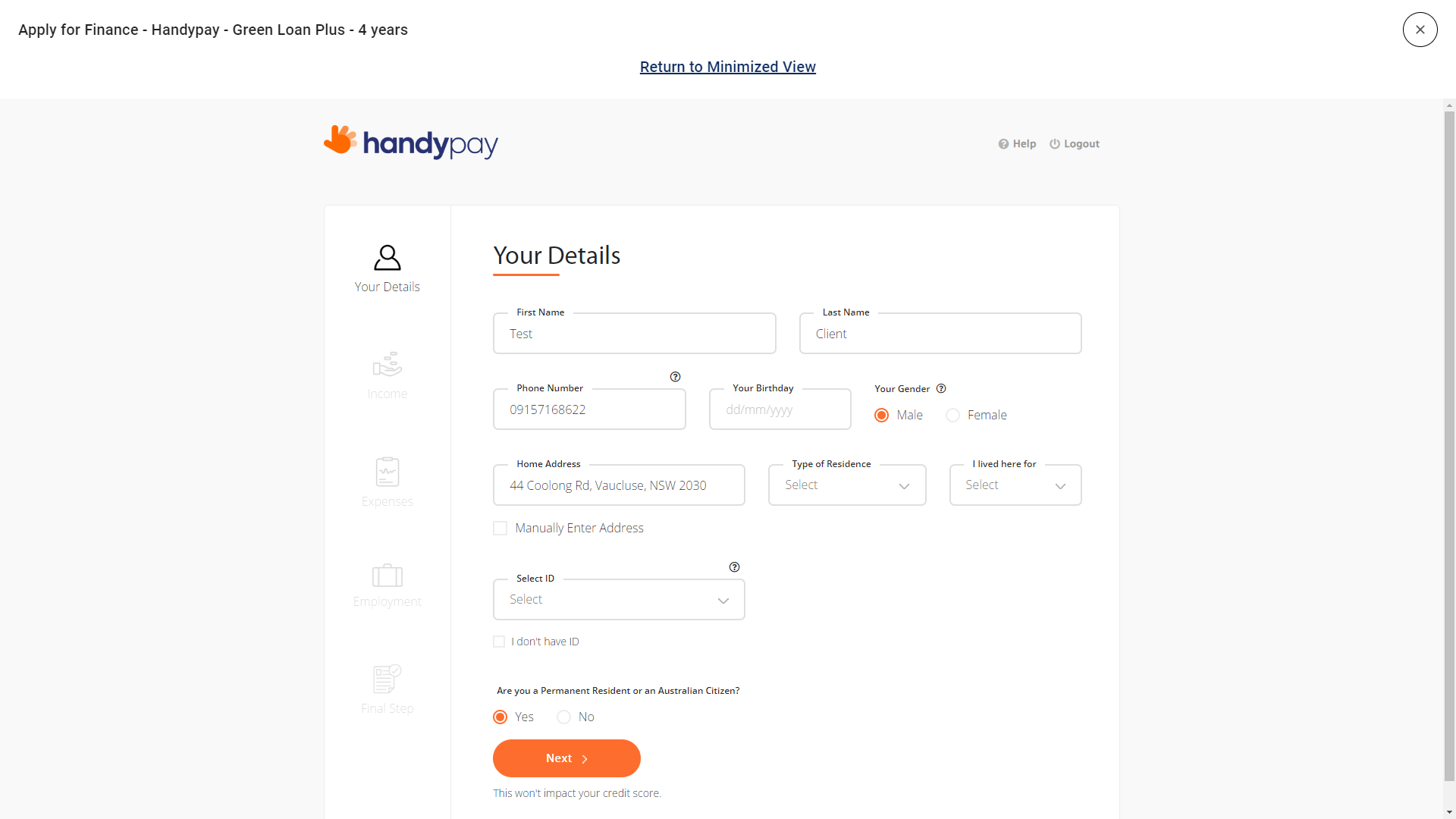 How to get set up with HandyPay on OpenSolar:
Go to https://opensolar.com/handypay and fill out the form.
If you are not yet a HandyPay Partner, HandyPay will reach out to get you accredited.
If you are already a HandyPay Partner, we will reach out once the integration is activated.
As a reminder, there are no additional fees to use the HandyPay Integration on OpenSolar.
Happy selling!