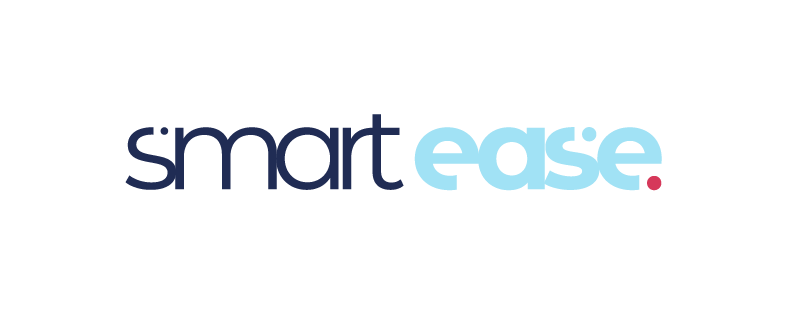 This article is in the Control zone of the App.

OpenSolar has partnered with Smart Ease (formerly Energy Ease) in Australia, New Zealand, and UK so that you can offer loan and rental payment plan options to your commercial customers directly through the online proposal. It allows your customer to apply for payment plans of up to $150k online, through OpenSolar, in under 5 minutes!
Account Admins can set up the integration following the below steps:
Navigate to the Control zone of the app, clicking on pricing & payments, and then payment options.
You will see a banner at the top where you can click to activate Smart Ease.

From here, we first suggest you watch the 1.5 minute video hyperlinked ("How it works for suppliers and installers"). Then, you can go right ahead and import Smart Ease payments options to start quoting straight away!

Otherwise, you can click to Learn more and get accredited with Smart Ease first.
Once your Smart Ease payment options are imported, you can use them like you would with other payment options, by either switching on auto-apply to make them the default, or manually selecting them in the Project Zone > Design tab under payment options override.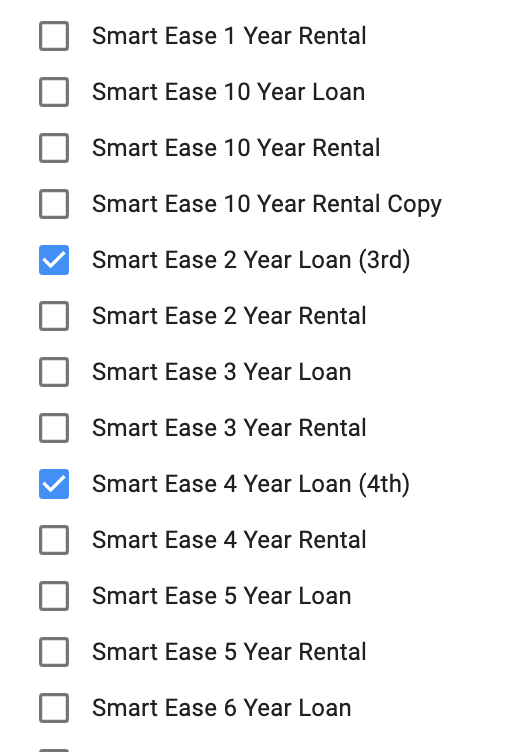 Your customer can then easily compare and contrast between these Smart Ease options in the online proposal tab. They can select seamlessly between options by clicking on term of monthly payment (in blue below) and all of the figures will update.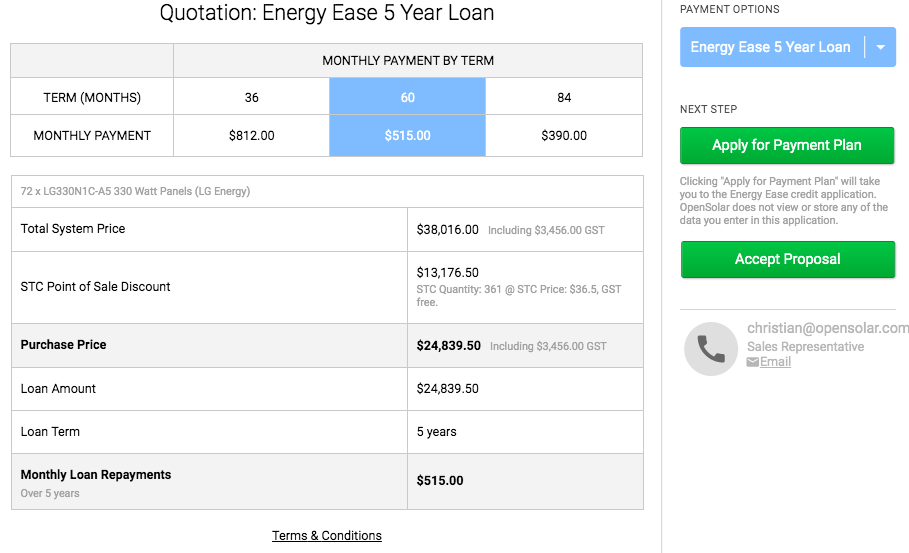 Once they have arrived at their Smart Ease option, they can click the green apply for payment plan button, which opens a pre-filled iframe with their project details.

They will need to then fill in some simple information (like director name and date of birth) and then submit their application. It is that easy! Your customer can be conditionally approved in just 5 minutes.
Smart Ease will then be in touch with you to confirm the application. Once approved, your customer can then return to the online proposal to accept and sign the proposal.

You will receive the payment from Smart Ease within 48 hours of installation!