If you'd like to send a credit application to your customer via email, and still take advantage of integration benefits whereby customer and project details pass to the lender portal - saving you valuable time - you can do this within OpenSolar.
Once you've created a project with Mosaic, Sungage, or Sunlight integrated payment options and have all required customer info (full name, email, phone), you're ready to begin.
From the online proposal, you can click the "Send Credit App to Customer" button in the lower-right corner.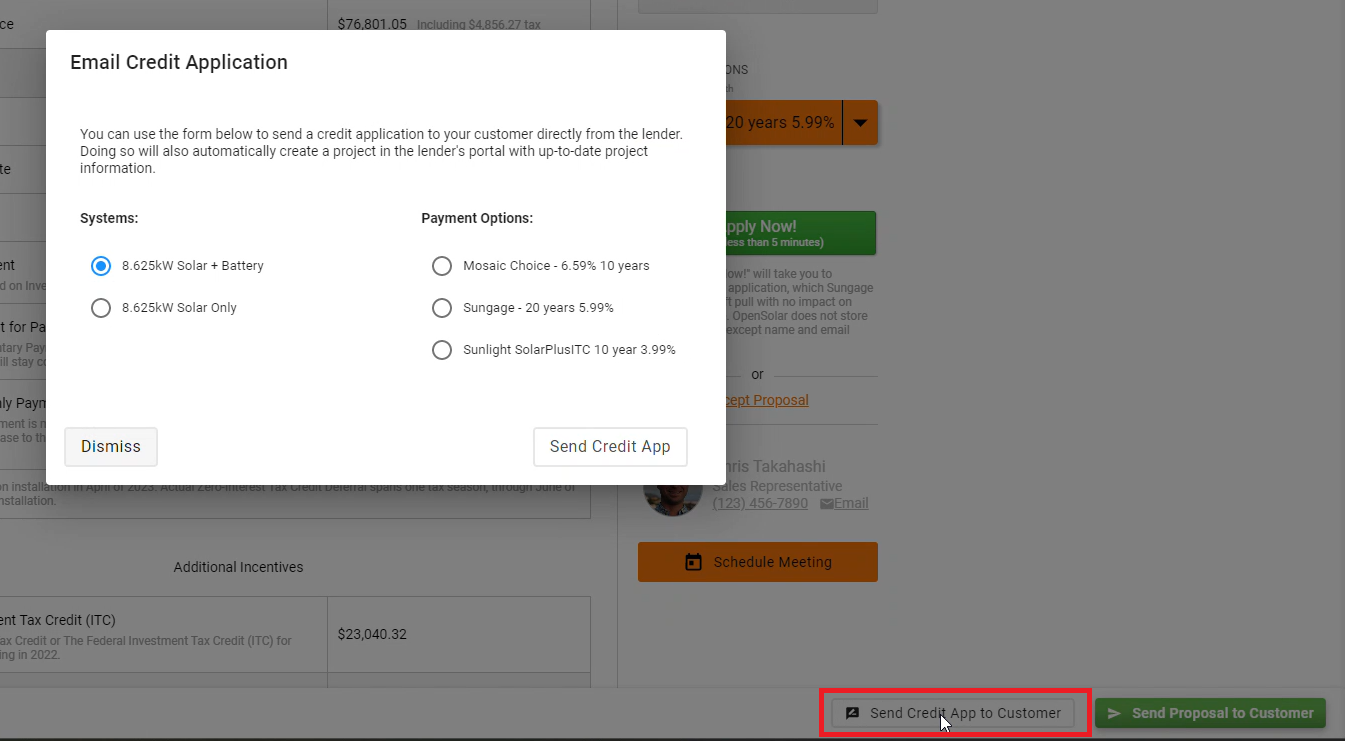 You may also send the credit application via email from the Info or Manage section of the Project.