Sending a credit application to your customer via email allows you to take advantage of integration benefits.
Once you've created a project with Mosaic, Sungage, or Sunlight integrated payment options and have all required customer info (full name, email, phone), you're ready to begin. There are a few different ways to send the credit application to the customer:
From the Payment tab
From the Payment Card in the payment tab, you'll see an "Email Application" button for each payment option on each system where available: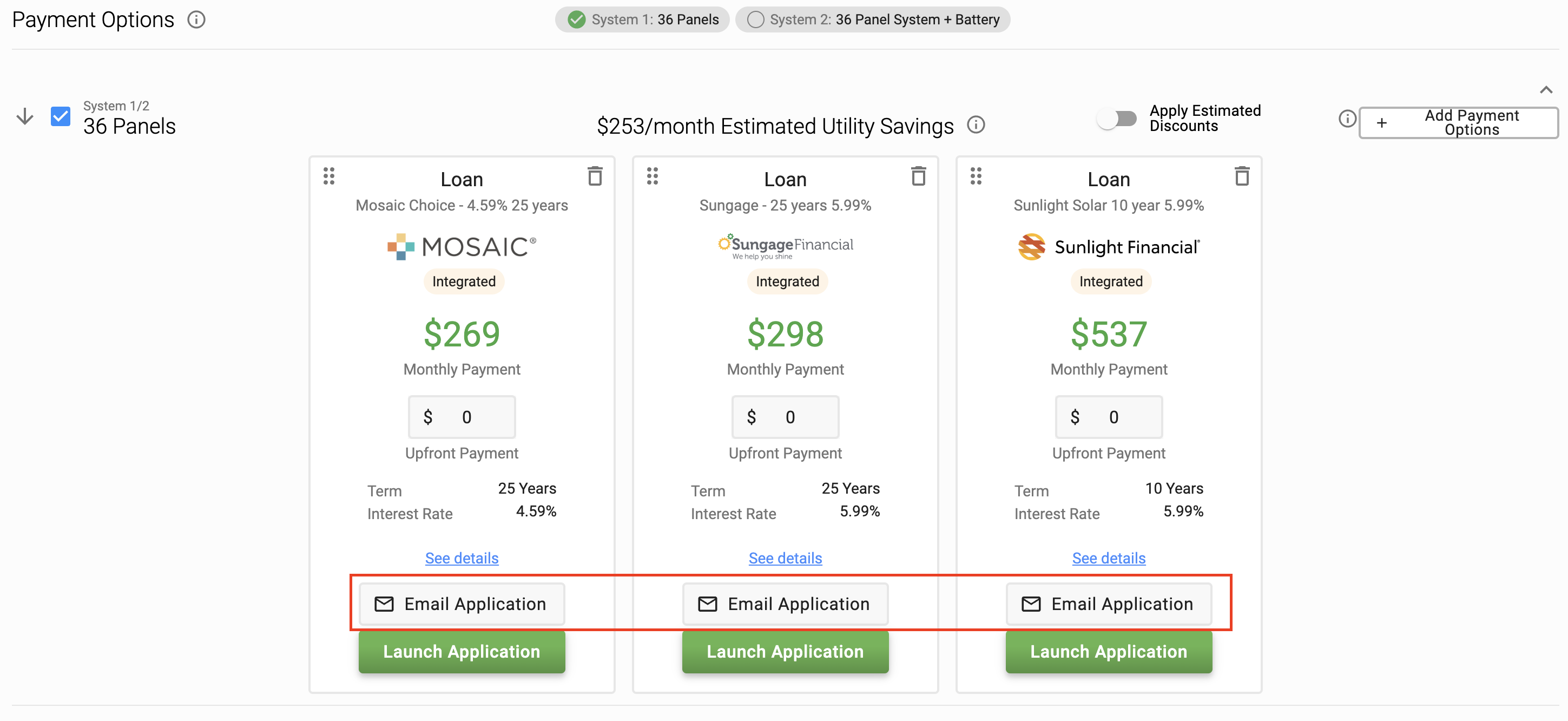 Clicking that button will open a popup where you can confirm the customer email and send for the selected system and payment option.

Note that from this page you can launch the application directly on your device. Clicking the "Launch Application" button will cause the application to open in a popup window directly in the OpenSolar app.
From the Online Proposal
From the online proposal, you can click the "Send Credit App to Customer" button in the lower-right corner.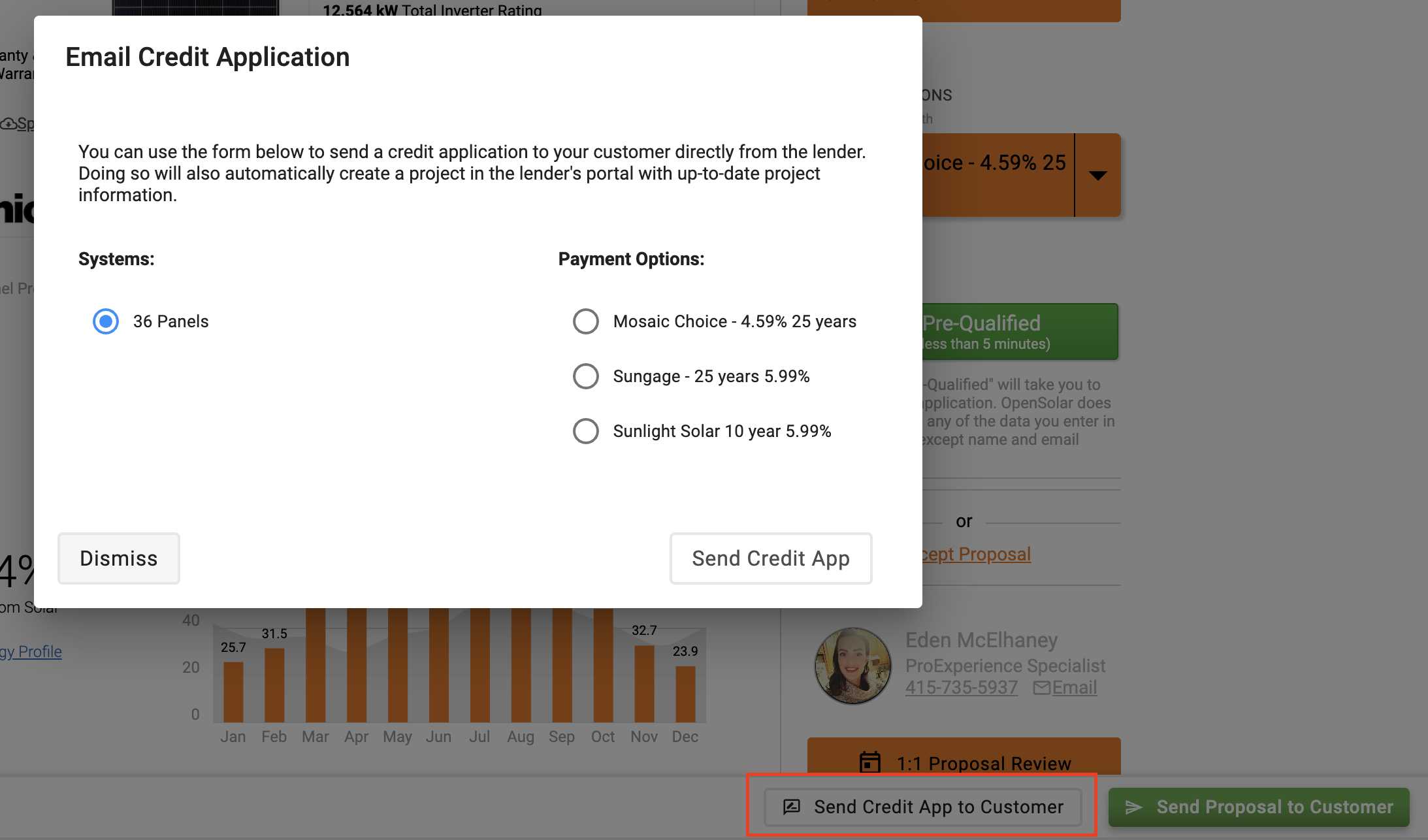 From the Info or Manage tab
You may also send the credit application via email from the Info or Manage section of the Project.