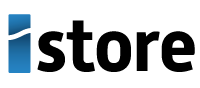 Up to 27% of your energy bills can come from heating your hot water.

iStore technology will reduce your electricity costs using renewable energy.
Solar without the panels, the iStore's dynamic efficiency can reduce your hot water heating costs by up to 70%, utilising intelligent technology which converts air into hot water via the transfer of thermal energy.

WATER HEATING COST COMPARISON
Heating hot water for your home accounts for up to a quarter of your electricity costs for the average Australian household.

The iStore reduces hot water heating consumption by two-thirds from conventional electric or gas storage systems while reducing CO2 emissions by 4 tonnes.

Installing an iStore could save you up to $1,000* per year on your energy bills.
Activate exhibiting content from iStore Heat Pump
Description of iStore Heat Pump hardware in the online proposal BEFORE activating the exhibit:

Description of iStore Heat Pump hardware in the online proposal AFTER activating the exhibit: