Pros can now easily apply for commercial project financing with Deep Green Solar by doing the following:
1) Navigate to Project > Info > Site Details > Select "Commercial" > Click Save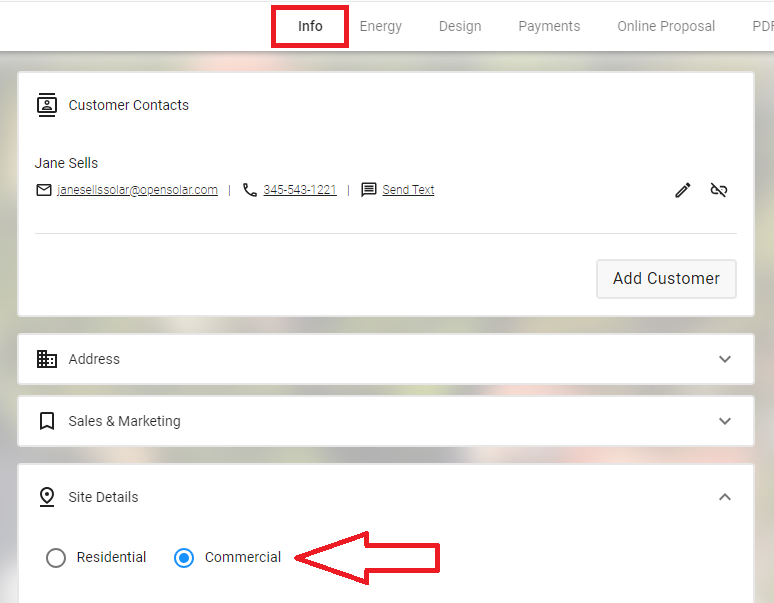 2) Navigate to the Online Proposal > Click "Interested in Financing?" > Click "Get A Quote"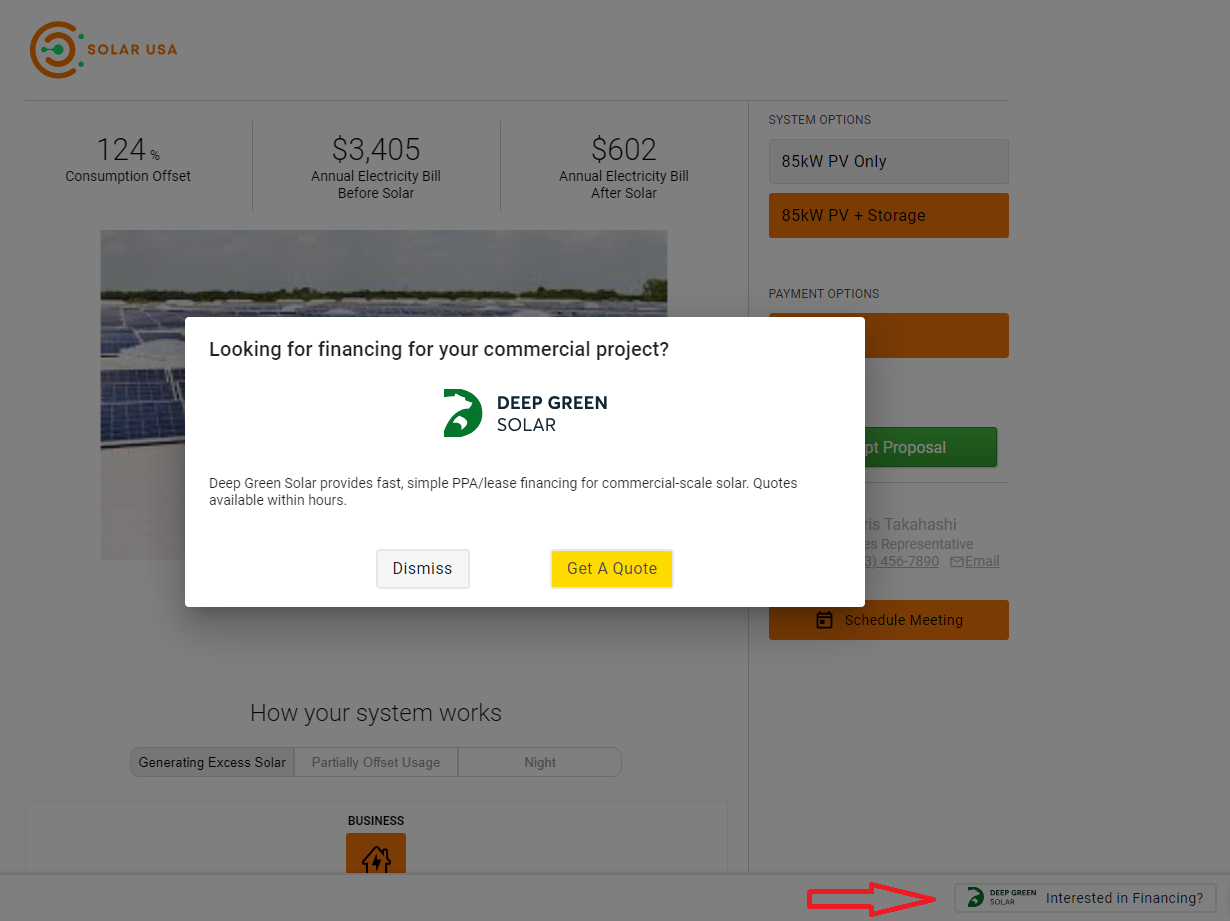 When you click on "Get a Quote" it will take you Deep Green Solar's website where you can apply for the application.
Deep Green Solar PPA is available across the USA. Learn more about Deep Green Solar.
Note:
Deep Green Solar Finance is only available for commercial projects.