OpenSolar's partnership with the global 501c3 non-profit Empowered by Light (EBL) helps you differentiate your solar proposals to your customers even more.
EBL donates solar and battery systems to communities on the front lines of climate change around the world. Thanks to its committed supporters, EBL has now completed over 60 solar and energy projects in nine countries, directly impacting or benefitting over 500,000 people. This amounts to more than 900 kilowatts of installed solar and over 1600 kilowatt hours of installed energy storage.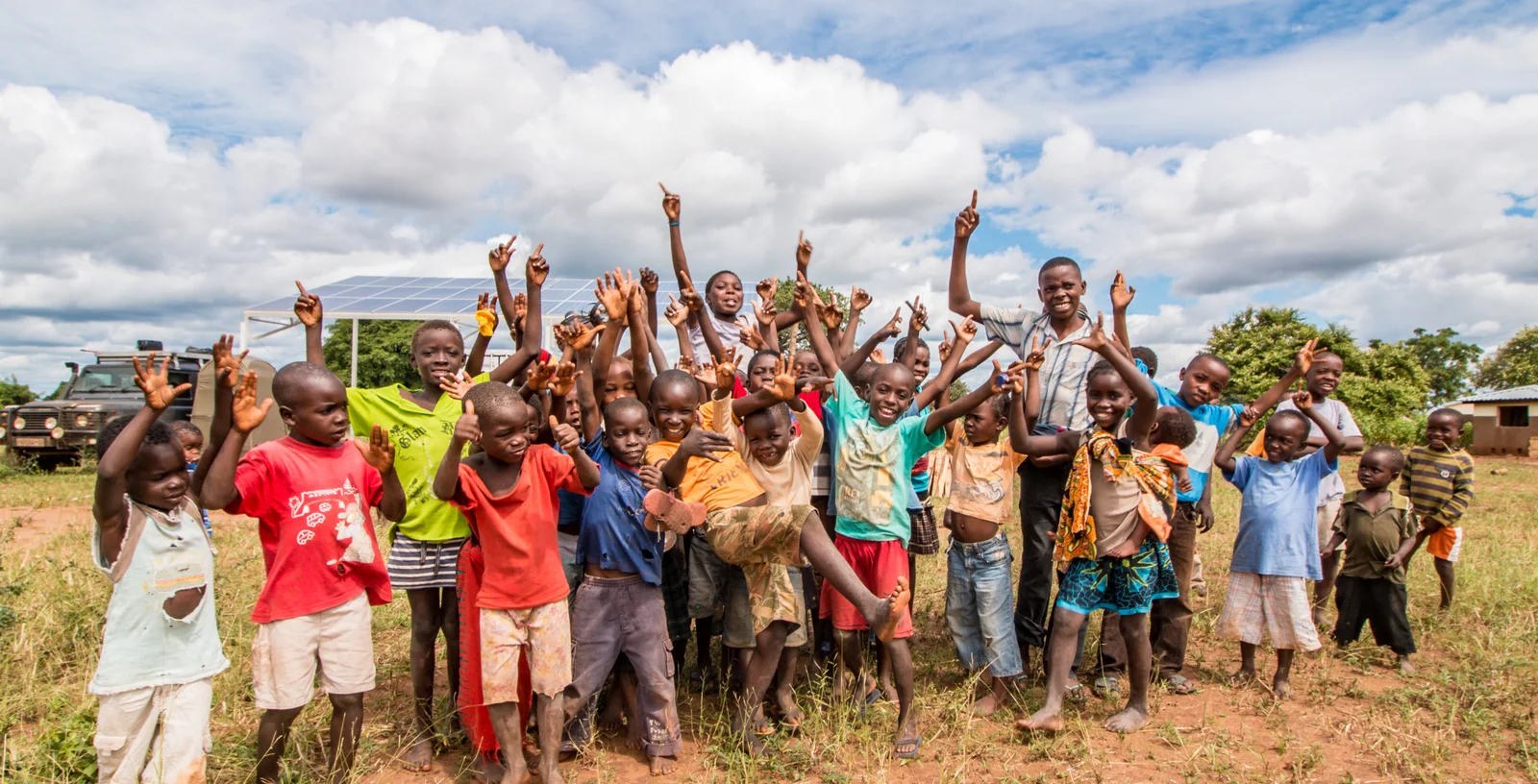 Elevate Your Solar Proposals
OpenSolar's partnership with EBL presents an opportunity for your team to support an important cause and unlock additional value for your solar business. For a monthly donation of just US$10, EBL will add their exhibit to all of your customer proposals on OpenSolar. Not only will your customers receive an attractive solar offer, they'll also:
See inspiring video content about the people they'll help

Appreciate your company as one that sees the bigger picture

Be even more inclined to accept your proposal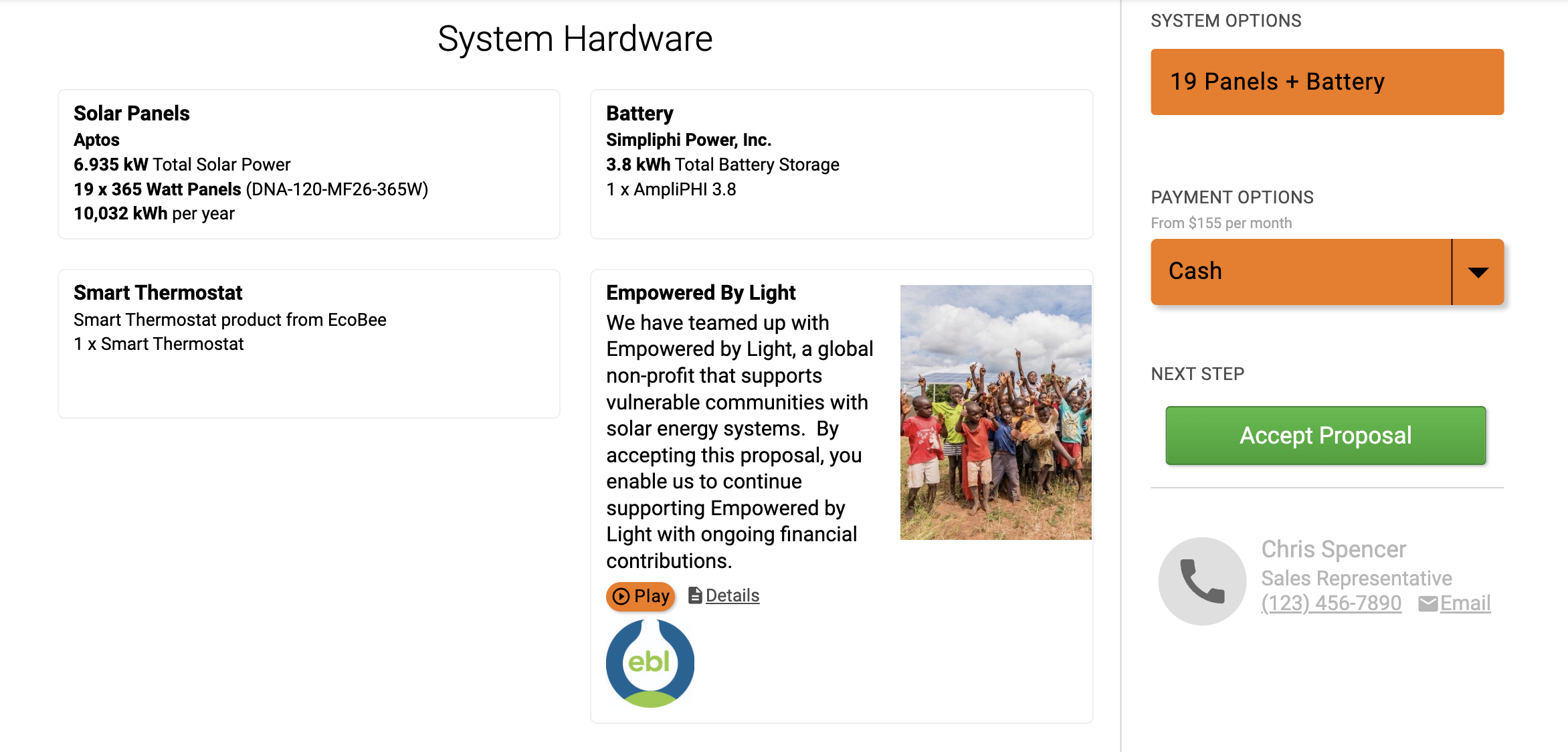 Make a Difference
To become an EBL supporter and receive the exhibit in your OpenSolar account, please head to the Empowered by Light | OpenSolar partner page.
About Empowered by Light
Empowered by Light (EBL) started its work in Zambia in 2011, bringing light and solar power to some of the country's most remote schools. Since then, EBL have joined forces with communities throughout Africa, Asia, and the Americas, enabling them to leapfrog fossil fuels and gain access to clean energy while protecting fragile ecosystems and threatened species.

From installing solar panels that enable rangers in remote stations to protect endangered wildlife, to helping women start solar businesses, to providing light so school children can study at night, Empowered by Light empowers communities to build healthier, sustainable, more prosperous futures. For more information, visit www.empoweredbylight.org