OpenSolar's heatmap feature allows you to see, at a glance, which areas within a site are the best and worst for solar. No need to define roof facets first - just click to see how much sun every square inch of the property gets!
To use OpenSolar's heatmap feature, just click the shade icon in the bottom right corner of the Design page anytime you're designing in 3D.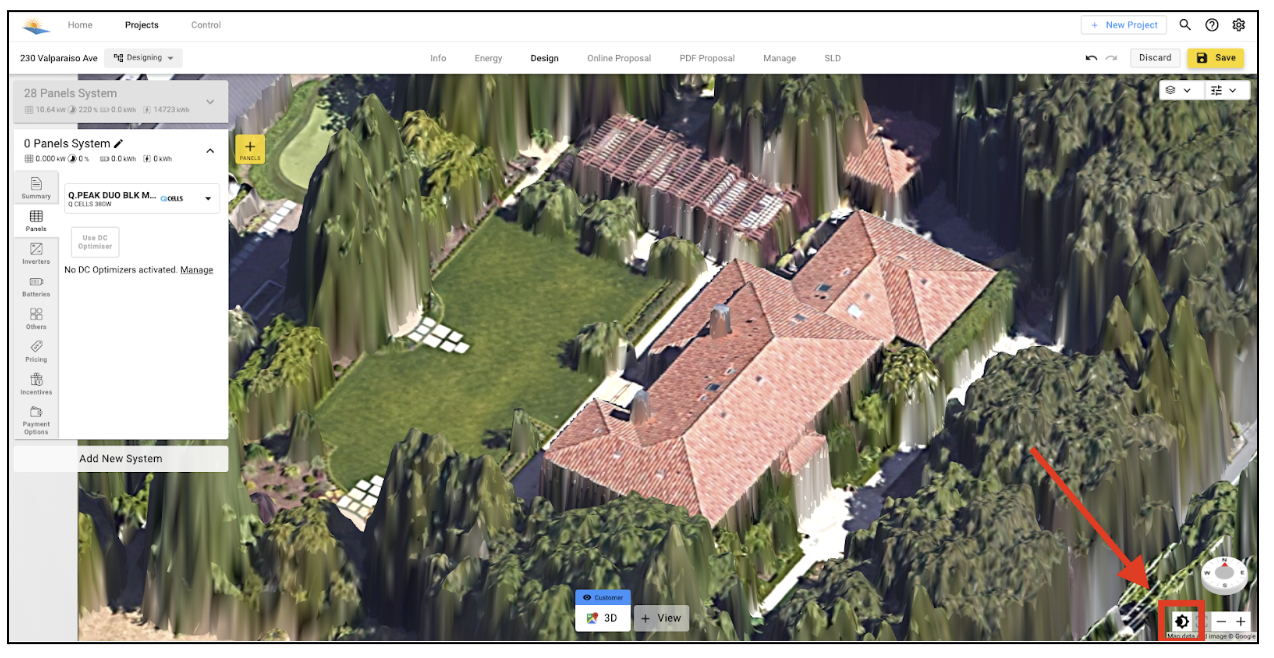 Once you do so the colouring on the view will switch to a yellow-red spectrum - the brightest yellow areas have the best insolation - they'll produce the most energy - and the darkest red areas have the worst. The heatmap takes into account not only direct shading from the 3D site map, but also the weighted strength of the direct sunlight at different times of the day.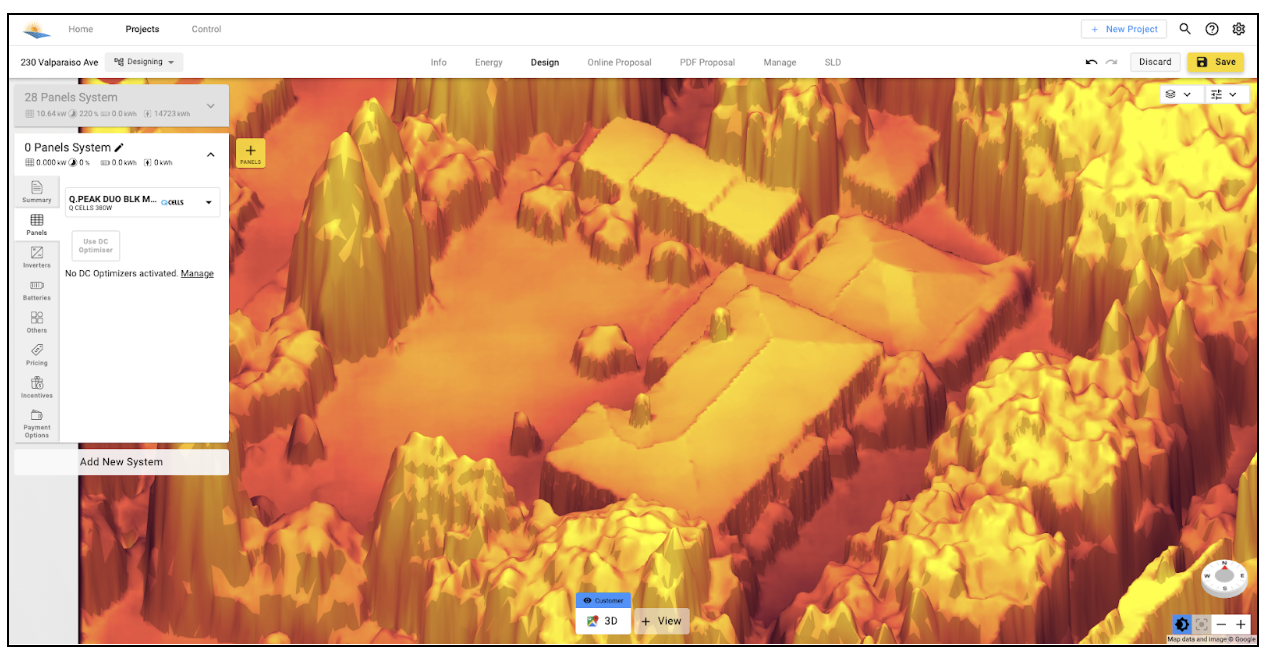 You can toggle back and forth between the true colour view and the heatmap view by toggling the view shade button in the bottom right corner on and off. Panels can be placed in either view.
Additionally, you can include the heatmap view in your customer-facing proposal if you want to help your customer understand the impact of shading on system design.