This article details the steps to efficiently order hardware for your solar projects on OpenSolar.
Note: To access Solar Outlet's pricing you must either have an existing account with Solar Outlet or Solar Juice, or open one. Please click here to integrate your account, or get started with Solar Outlet.
Quick jump within the article to:
Navigate to Hardware Ordering
Upon logging in, you'll notice a new hardware section in your top navigation bar. Click on it to access the home page for hardware ordering.

From the Hardware home page, you have two options: browse through the catalog for Solar Outlet or proceed to order hardware by project.
Browse the catalog
From the home page, you can click into specific component tabs.
To add items to your cart, simply click the "Add to Cart" option for the desired item. Your cart will update, displaying the selected items in the top right corner. You can also utilise the search bar to quickly find specific hardware.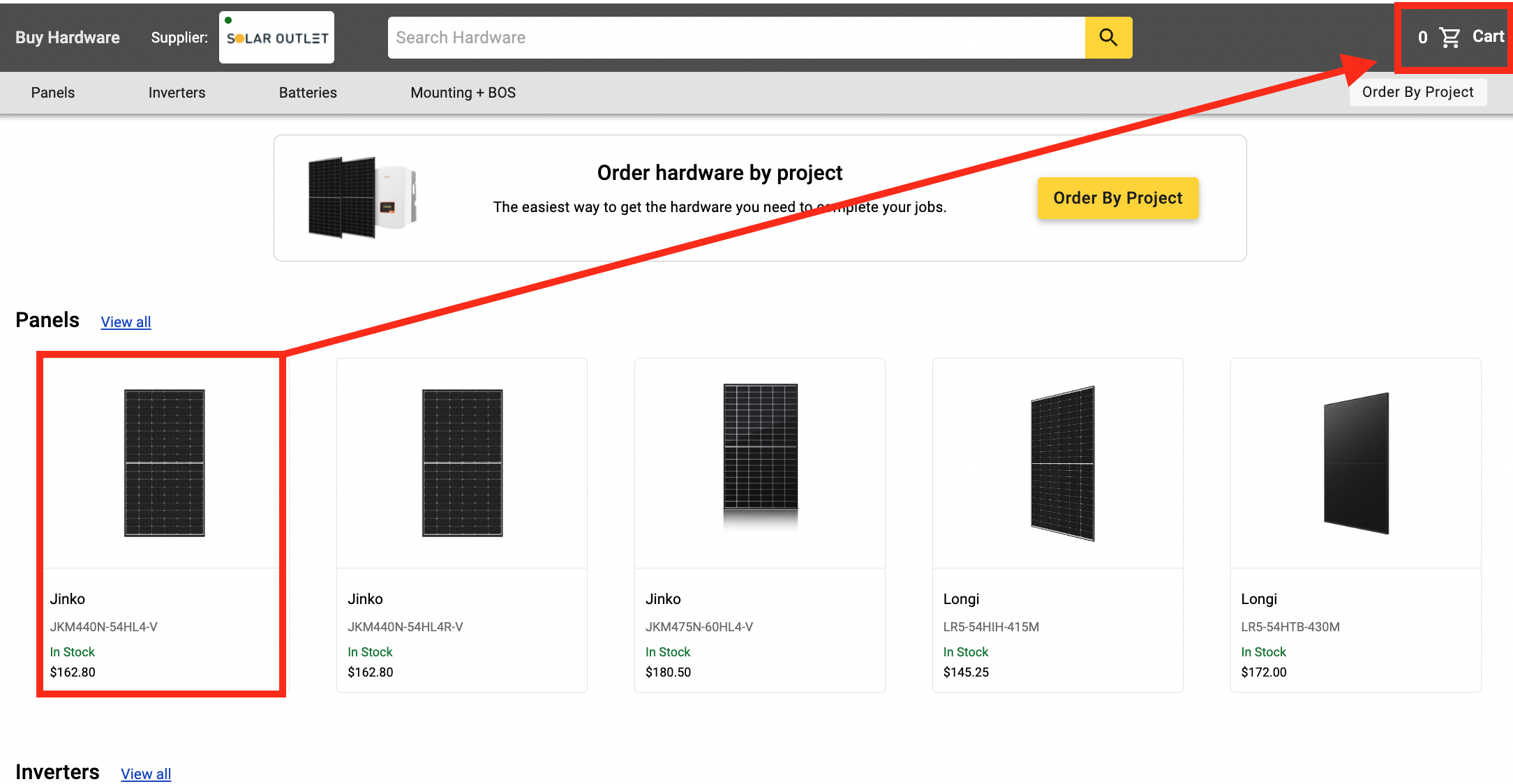 Order Hardware by Project
To order by project, click on the "Order by Project" option. This will lead you to a list of your projects, with a default filter for projects with a "has sold system" status. You can modify these filters as needed.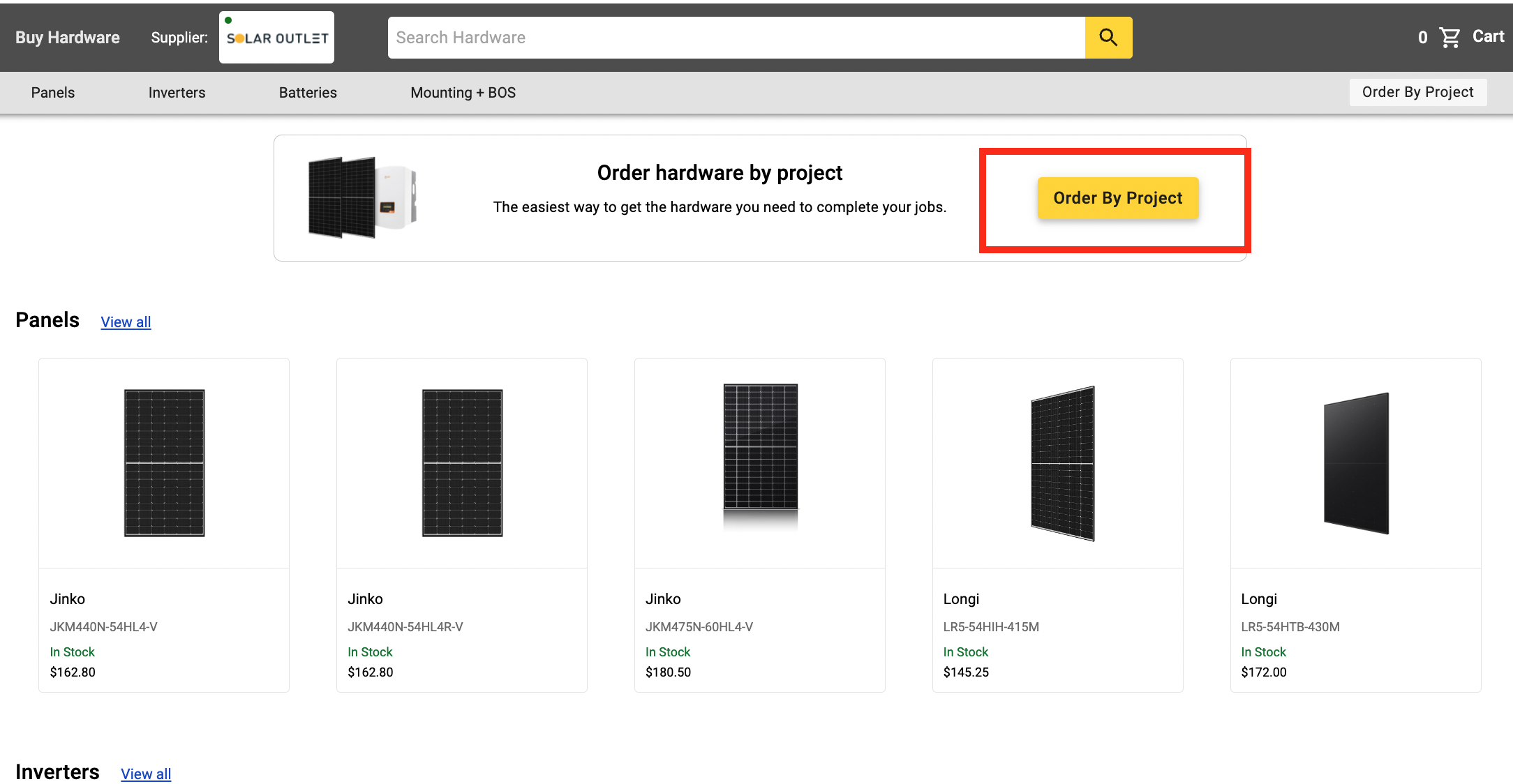 Here you can also view BOM (Bill of Material) by clicking on "View BOM" button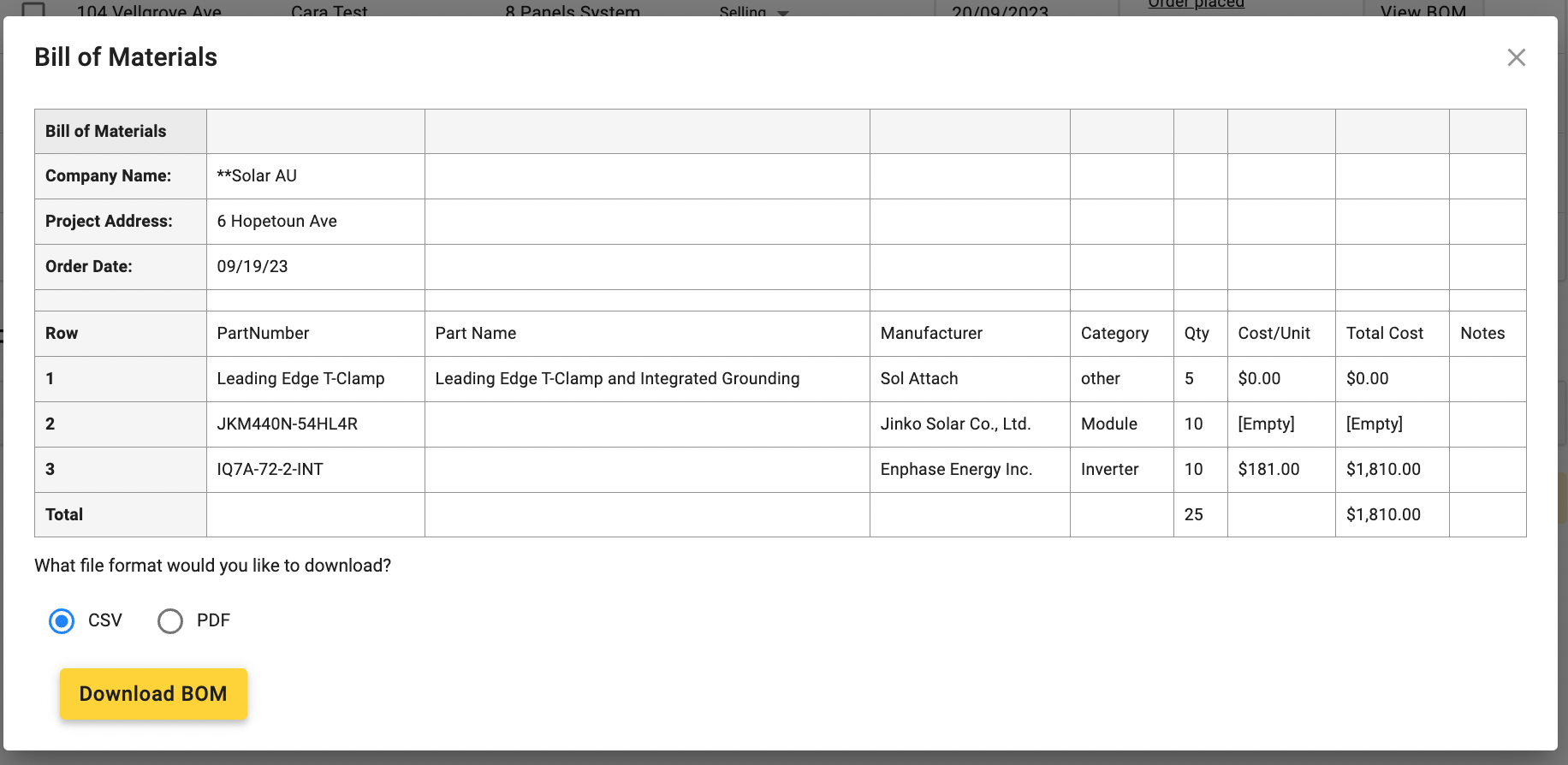 Add Items by Project
Select the project you want to order for, and the associated items will appear in the "Review Item" section. You can choose items from multiple projects simultaneously. Any items that are unavailable can be removed by clicking the bin icon or replaced.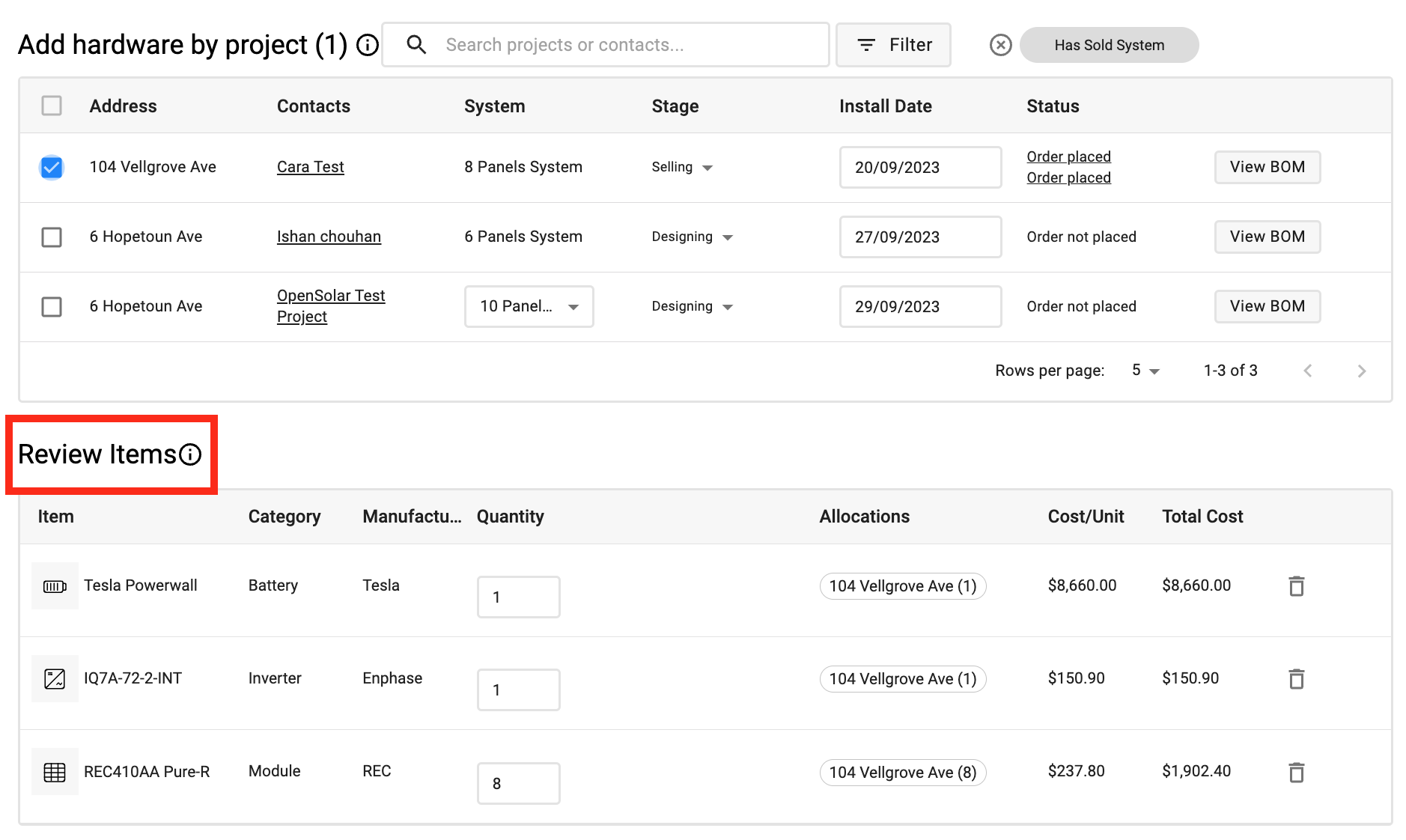 Resolve Stock Items
To find a replacement item, click on "Resolve Stock Items" and you can explore available options from the Solar Outlet. Apply filters or use the search function to locate the desired component, then select and replace it.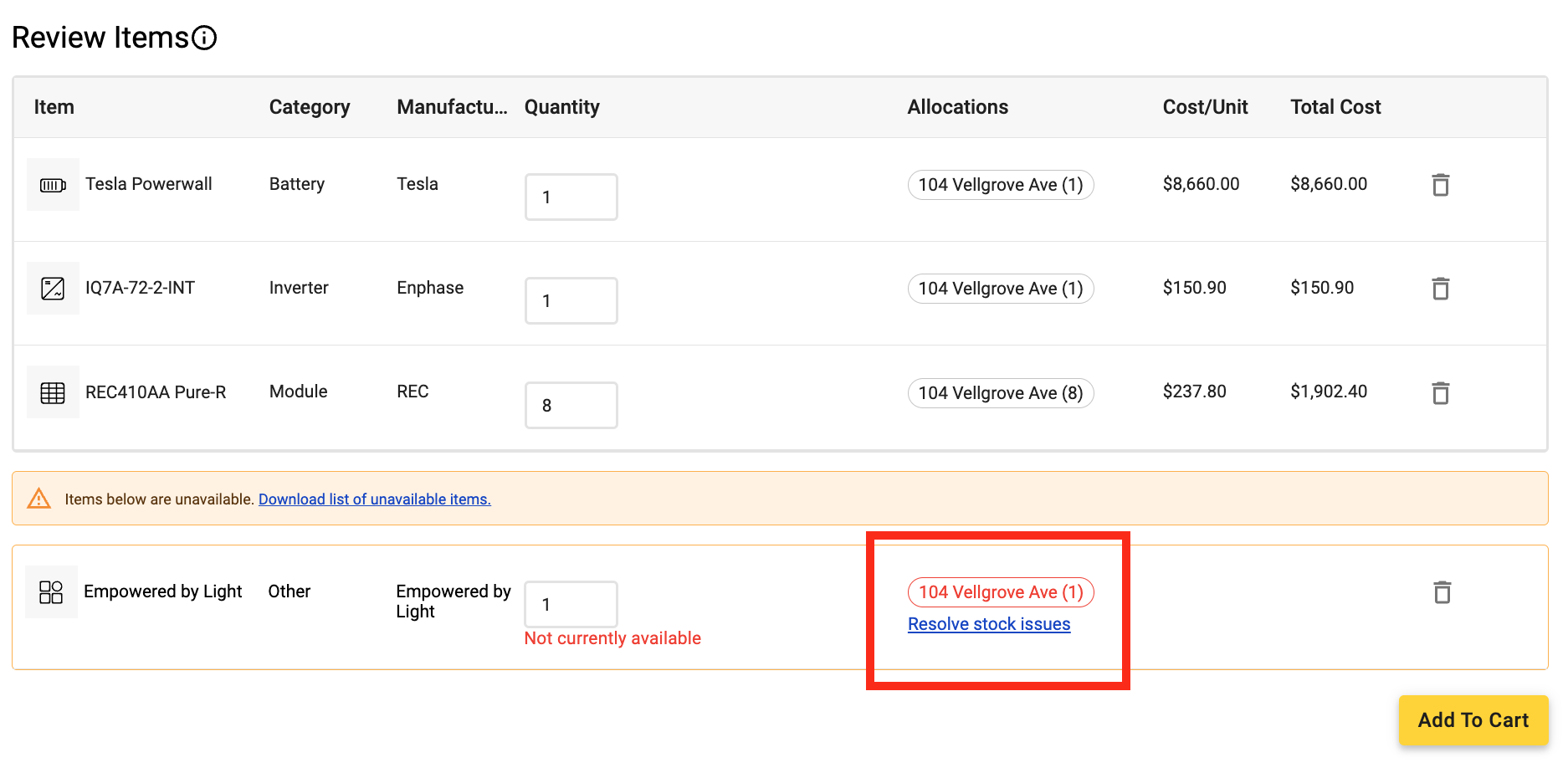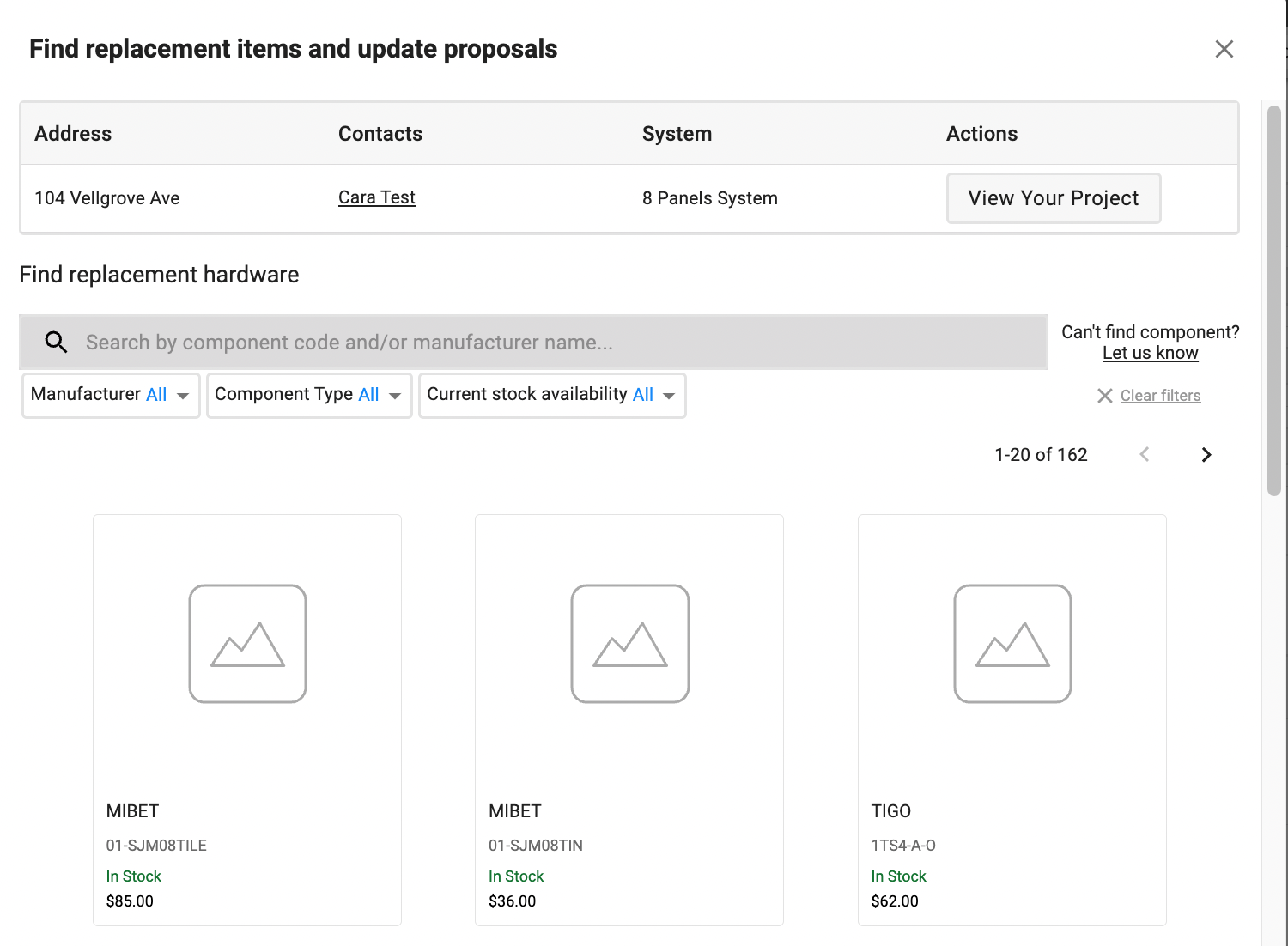 Manage Allocations
The "Allocations" column shows how many of each component are allocated to your order. You can easily remove items by clicking the bin icon if needed.

Review Your Cart
Once you've added all the items you need, click "Add to Cart." Your cart will be updated, and you can review the items in it.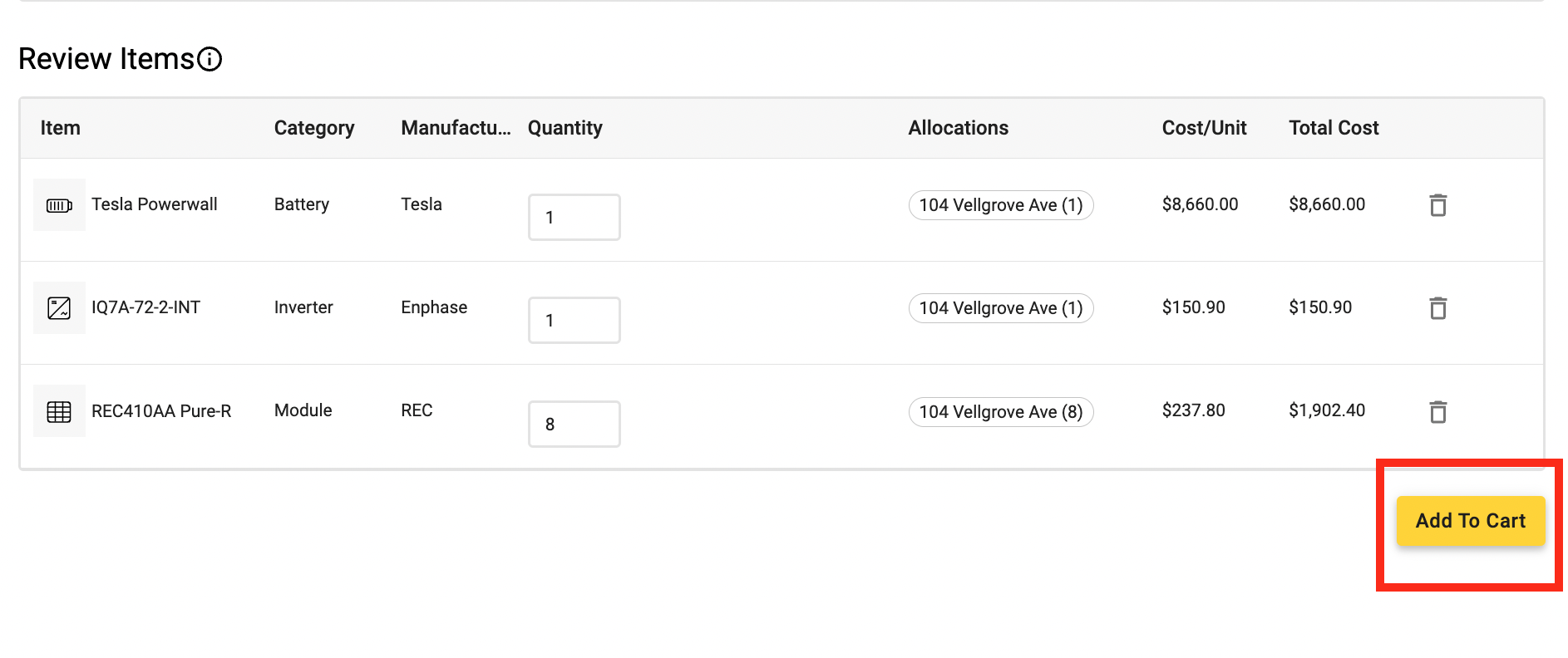 Place Your Order
To place your order, click on "Cart" on the top right corner of the page. Here, you can review your order, make any last-minute quantity adjustments, and go back to the catalog or order by project if further updates are necessary.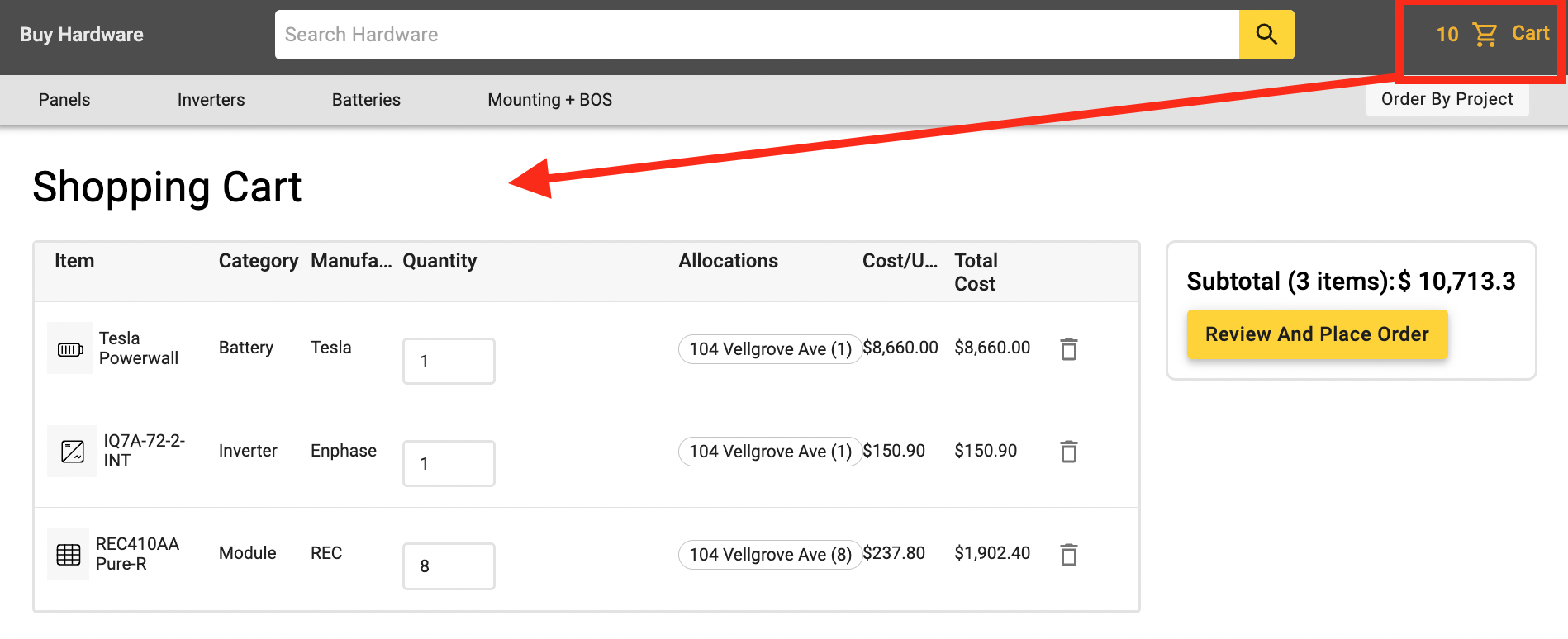 Complete the Checkout Process
When you're ready to proceed, click "Review and Place Order." You will them be prompted to Solar Outlet website with all the details of your Solar Outlet order. If you're not already logged in, you will be prompted to do so. Follow the checkout process through Solar Outlet to finalise your order.
Confirm Your Order
Once you've successfully completed your order on Solar Outlet, return to OpenSolar. You'll see a message asking if you completed the order. Click the appropriate option to either clear your cart or retain the items if there were any issues.