Before updating your email address on the OpenSolar platform and Nearmap platform, please review and follow the instructions below.
Note: If you've already changed your email address on Nearmap and are having issues logging in to OpenSolar, please follow Steps 1 and 2 instead.
Step 1 - Generate OpenSolar password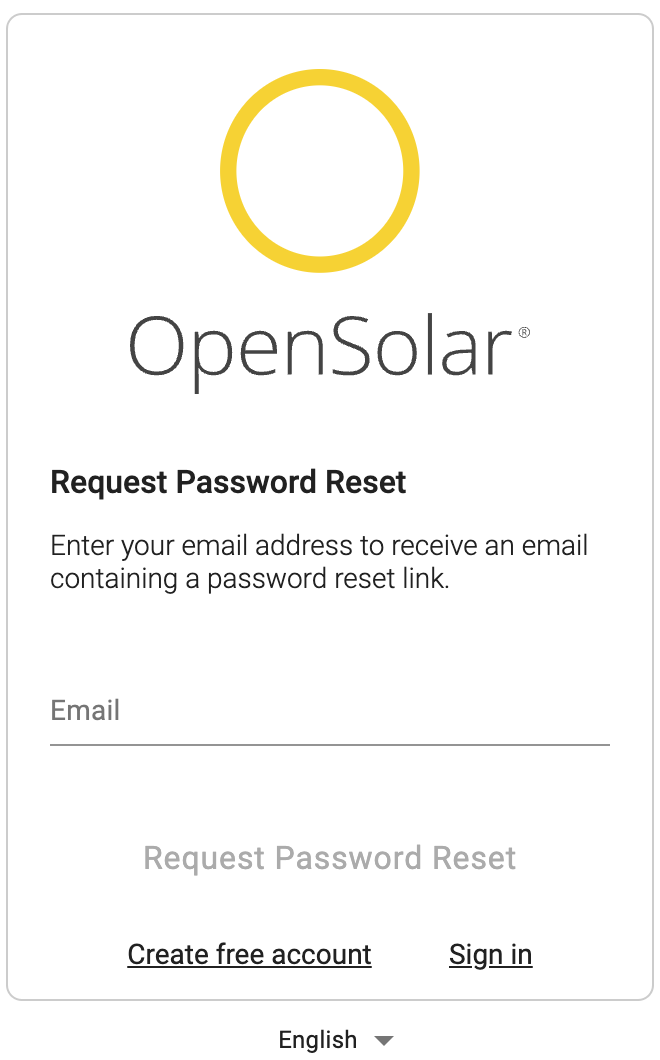 Step 2 - Login to OpenSolar
Login to OpenSolar using the same OpenSolar email address and newly set OS password

Click on the provided link to change your OpenSolar email address:


https://app.opensolar.com/#/email-change-form

. You should type in the new email address on the following page and the new OpenSolar password set in Step 1.
Step 3 - Final Step
Login to your Nearmap Platform and update your email address.

Then, click the OpenSolar button on the top right corner of the Nearmap Platform.