In this article, you will be able to find two different step-by-step guides:
From the Control page, find the heading Incentives under Other on the left-hand sidebar.
In this section of the Incentives List page, you can change the STC incentive price and the years remaining, which will be used to calculate the generated proposals' financials.
This will take you to a list of available incentives, and you can see which ones are applied or not in the list: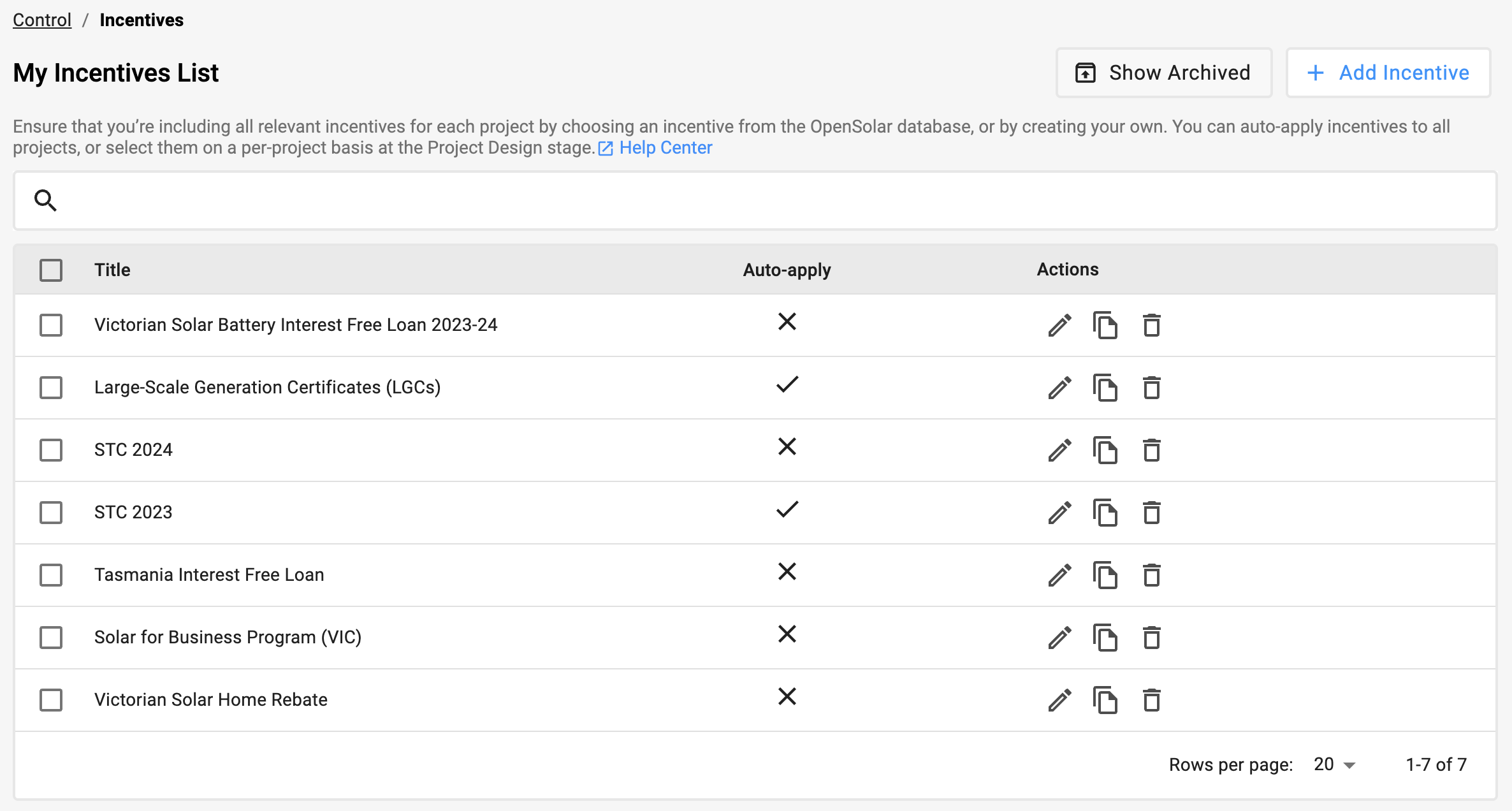 For New OpenSolar Users
Click on the pencil icon next to the STC, and you will land on the following page: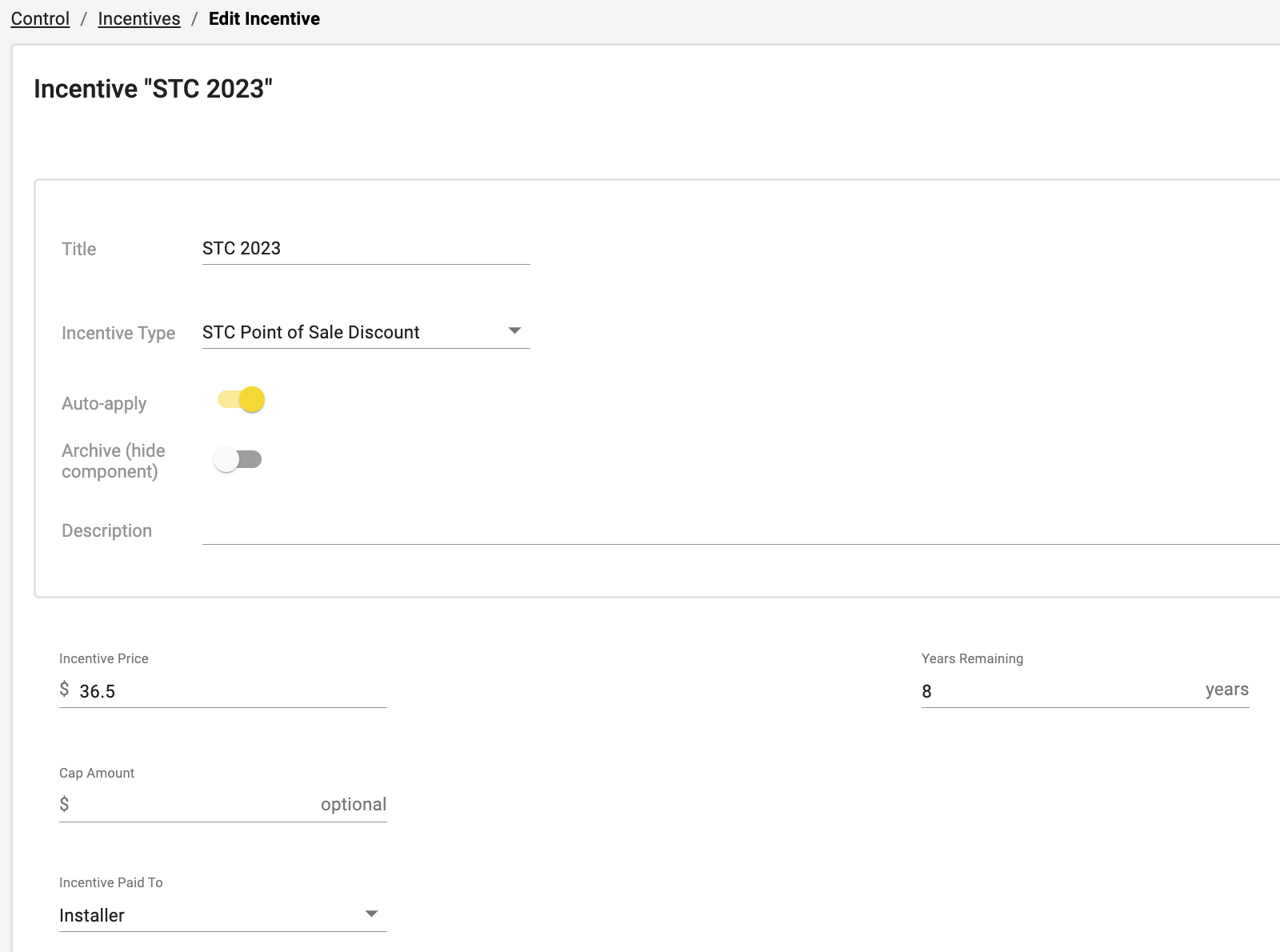 On this page, you must check/modify the 'Incentive Price' and 'Years Remaining' that will be applied for the year. Once you have finished editing, then ensure that you press the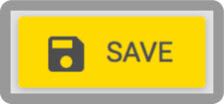 button at the bottom of the page.
For Existing OpenSolar Users
It is important for you to create a new STC incentive by duplicating the existing one for the following year. You must carefully modify and update your STC incentive by following the instructions below.
Note: You must not modify your existing STC (e.g. STC 2023) for the next year (e.g. STC 2024) because it has been applied to your current/old projects. Modifying the existing STC will affect the calculations of all your existing projects that have been applied.
Go to Control > Other > Incentives

Duplicate the 2023 STC by clicking this button under the 'Actions' column

Rename the STC to the Current Year [e.g. STC 2024]

Change the value in the necessary fields

Turn on Auto-Apply (Remember to turn off the old STC, so it won't apply automatically to your new projects for the new year.)

Save
Incentive List Page [Example]

Incentive Setup Page [Example]