OpenSolar is a powerful platform that allows you to streamline your solar project management and design process.
One of its most helpful features is the ability to use fetchable tags to create a project queue. This article will guide you through the process of setting up a project queue using fetchable tags in OpenSolar and create a Queue of Projects that will allow your team to work on different tasks.
With the fetchable tags feature in OpenSolar, creating a project queue has never been easier. By following the instructions outlined in this article, you can effectively manage and organize your solar projects, ensuring a smooth workflow and increased efficiency. If you have any further questions or require assistance, feel free to reach out to our support team, who will be happy to help you.
Fetchable tags
OpenSolar has implemented the ability for your team to create a design queue using our fetchabletags.
You can utilise this for many different uses such as Designers being able to fulfil requests from Salespeople like redesigns or initial designs etc. The way that this works is that a project can be tagged with a tag by going to the project info page > Sales & Marketing and then selecting a tag there.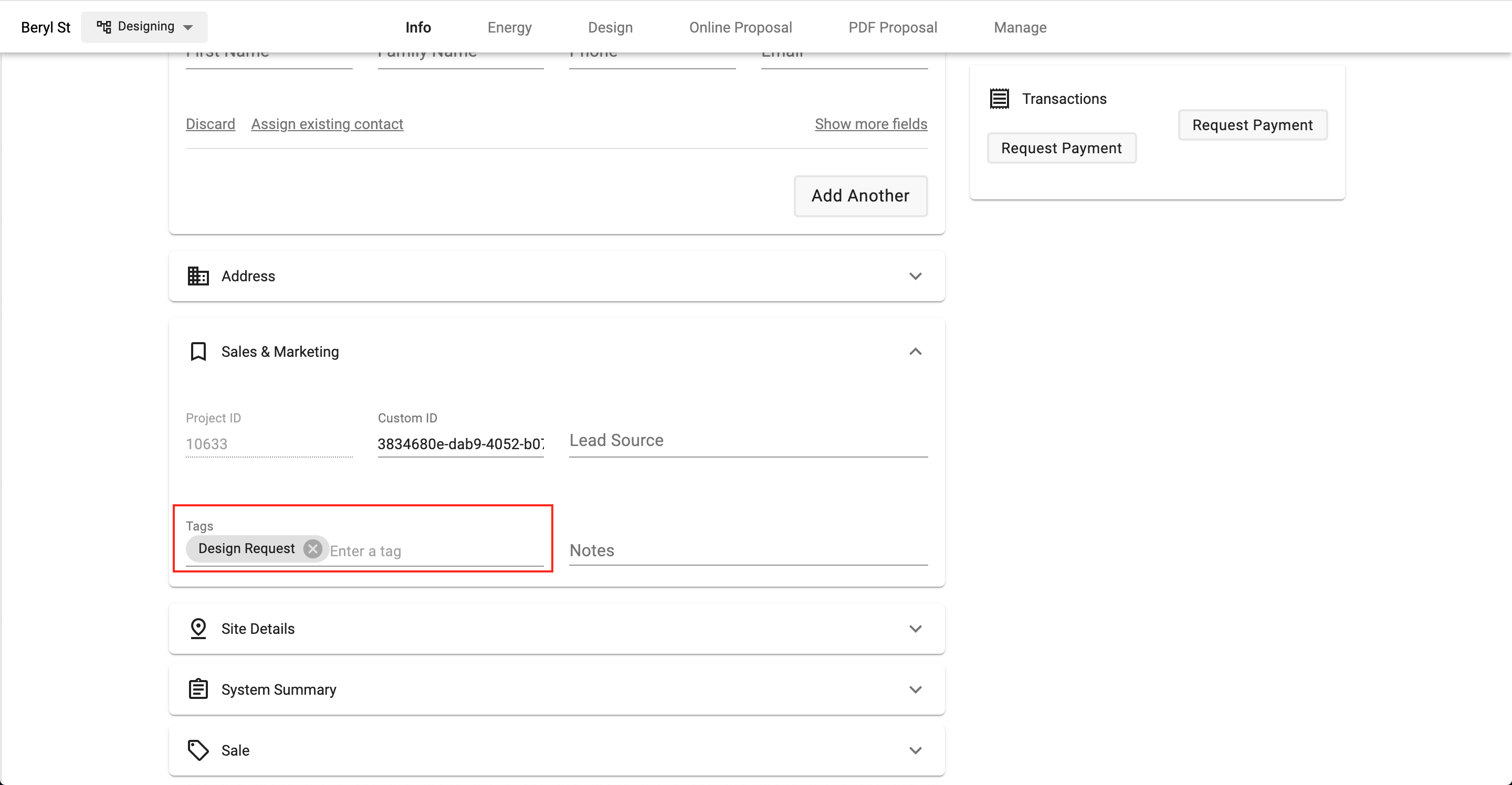 If a fetchable tag is used then it means that this project will be added to the list of projects that can be viewed in the home page overview tab. You can click on the tag to fetch a project with that tag: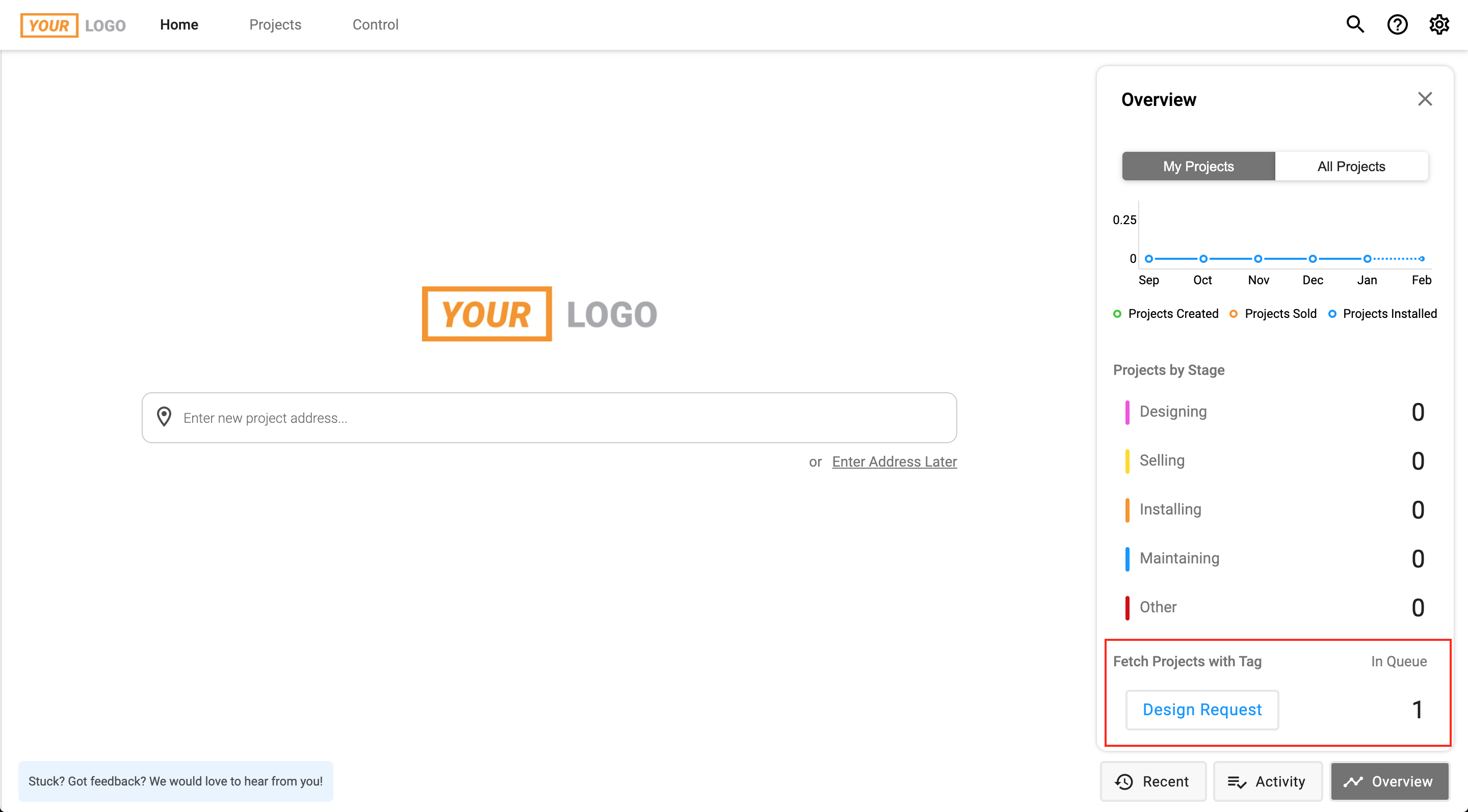 You can set up the tags by going to Control>Company>Business process>Project tags>create or edit.

You can then create a tag and you will be presented with a toggle to "Allow Fetch". Switching this ON will mean that you can use it for fetching.
You will then be presented with two more tags, which are recommended to be turned ON.
The first is "Remove tag when fetched" which means that when the tag is fetched, the tag will be removed which means that no one else will accidentally fetch it as well. Recommended to be turned ON.
The second is "Create activity when fetched" which means that an activity will automatically be made and assigned to the person who fetched the project. This creates a record of who fetched it. It is recommended to be turned ON.