What is BOS?
The BOS (Balance of Systems) includes all the other components required in a solar system design other than the panels. In this case, we're focussing on wiring, isolators, and meters.
How do I add isolators and cabling to an OpenSolar project?
First, prepare your design, making sure you've selected and strung your inverter(s).  

Click the 'Edit Electrical Components' button to load the electrical components dialog for each inverter.
Note: When you first string your inverter, you may need to wait for the system calculations to finish before the electrical components dialog will completely load.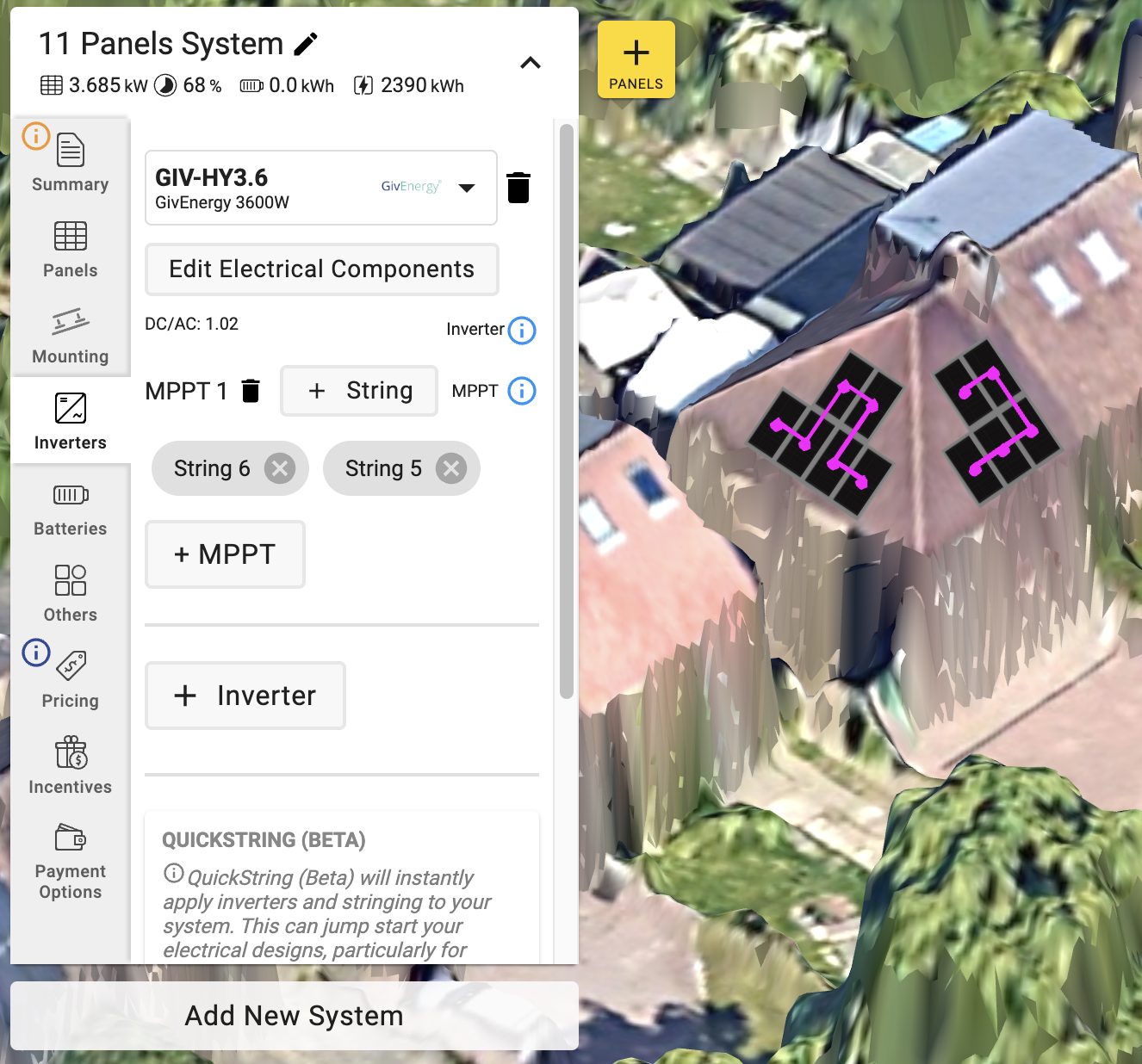 If you have chosen a string inverter, you will have the option to either auto-apply components, or select them manually.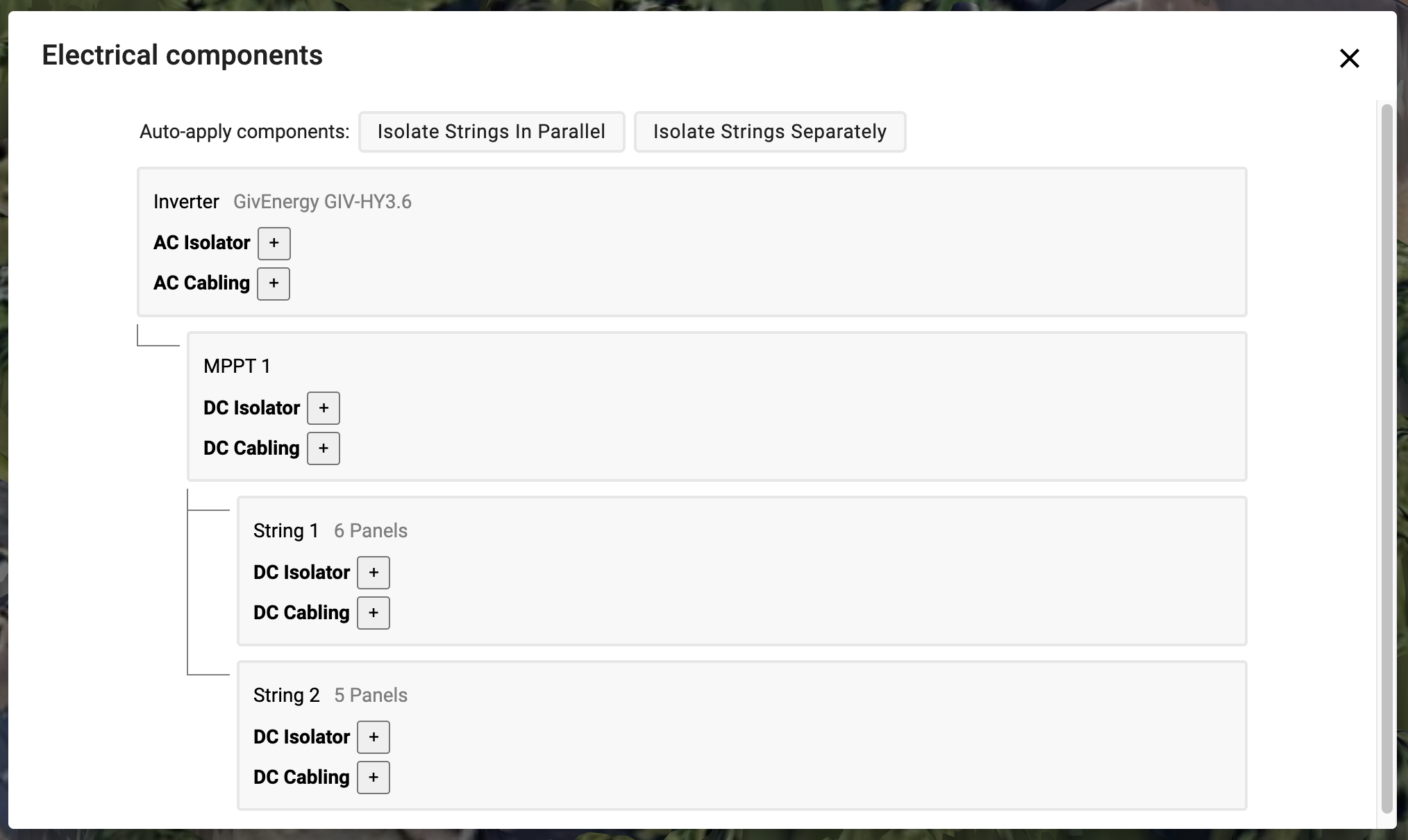 If you auto-apply components, you can choose to isolate the strings in parallel, or isolate the strings separately. OpenSolar will then search for compatible products in our database, and automatically assign them to the correct location. It will find suitable AC Isolators, DC Isolators, and DC cabling.
If you choose to manually select components, you can do so by clicking the [+] button  or clicking on an existing component to edit it. When you do this, the hardware selection dialog will appear with relevant, system-specific filters already applied so you can easily find components that are compatible with your system. You are able to remove or edit these filters if you would like.

 

Once you have added isolators or cabling, component compatibility is shown below each product by displaying either a tick, warning, or cross symbol next to the relevant specs.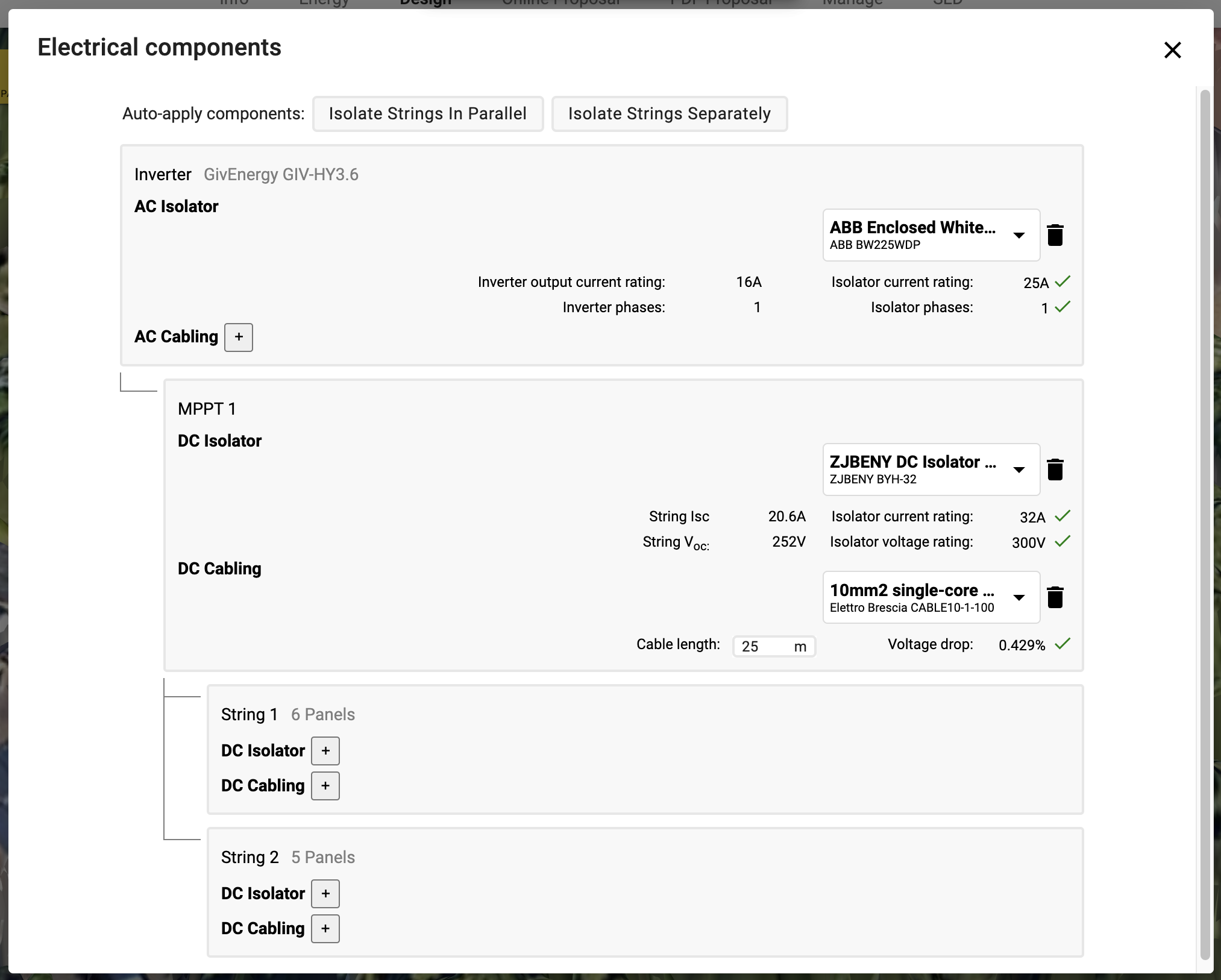 By default cable lengths will be equal to the component's full length. However, you can edit this to be shorter if you require, and the voltage drop will re-calculate. If you want to swap the component for an alternative, the hardware selection dialog will use your entered cable length to filter the results so you can find a suitable product.

If you have chosen a microinverter, the electrical dialog will look slightly different, allowing you to add AC Isolators and trunk cabling. Unfortunately auto-apply functionality is not available for microinverters at this time, but validation results are still shown once components have been added manually.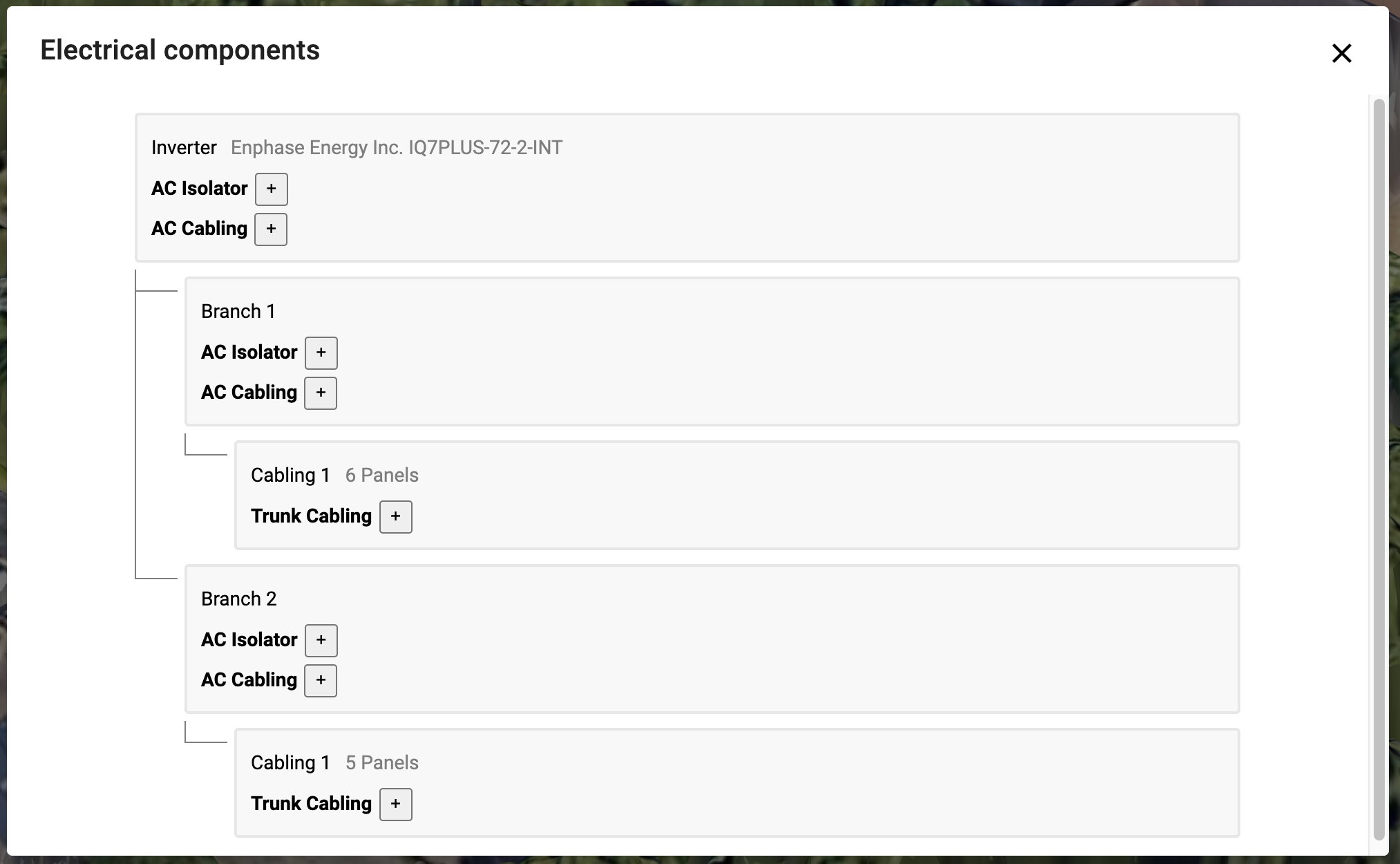 What other components can I add to my OpenSolar design?
The Others tab allows you to easily view the different types of components included in your design. All components added to your system from the electrical components dialog will also be displayed here. We have specific sections for DC optimizers, isolators, cables, meters, and all others so you can easily search for the product you require. This 'bundled' view combines separate entries of the same product together so they're easier to read, however if you would like to edit or re-order individual items, you can switch to the 'unbundled' view using the toggle at the bottom of the dialog.