With OpenSolar 3D Design on custom imagery, OpenSolar users can get all the benefits of OpenSolar's 3D modeling engine, even if they are using custom imagery. This is particularly useful in situations where the system provider imagery is inadequate for one reason or another - perhaps due to new construction or spotty image coverage.
To use the feature, go to the Design section of the project in question and (1) click the "Design Mode" menu in the top right corner of the screen, (2) click "Manual", (3) select "No Ground Imagery" and then, finally, (4) hit "Select". (See image below.)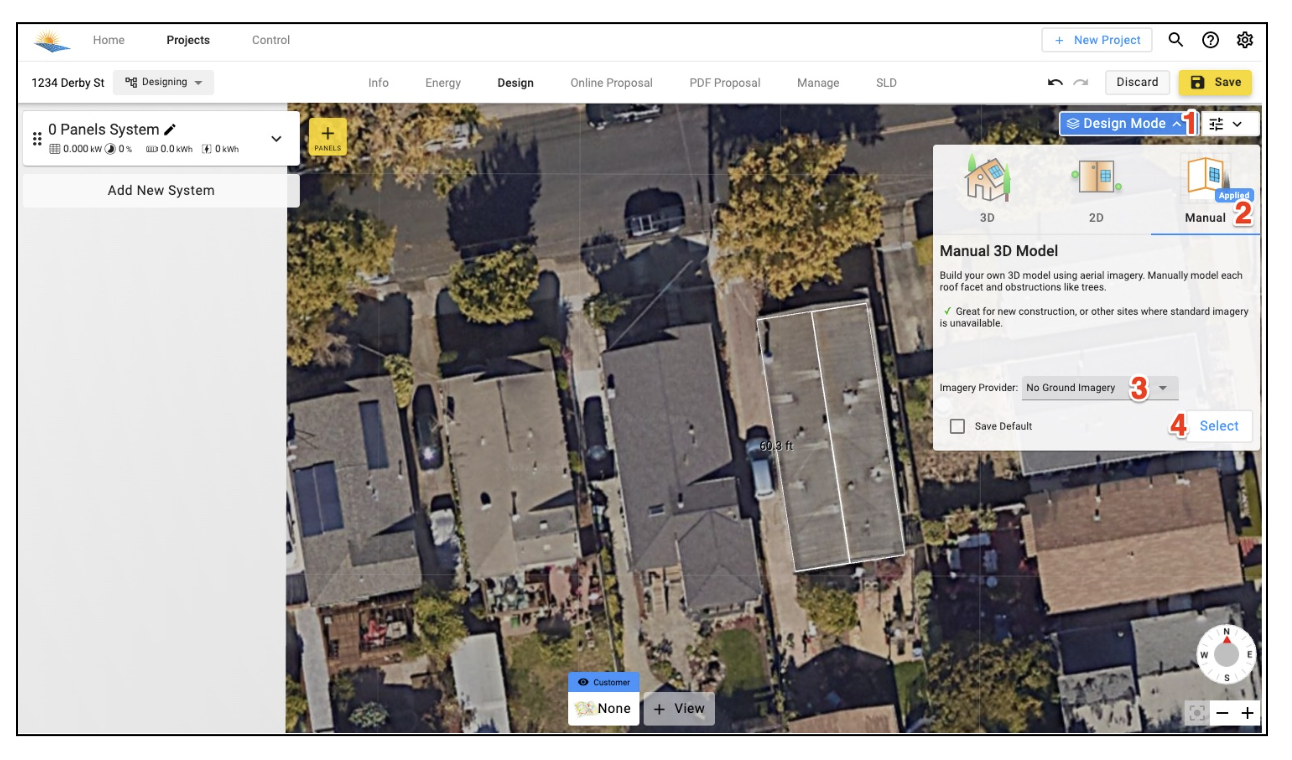 Then, grab your image file and drag it onto the blank Design canvas. You'll be prompted to specify how you would like to design - choose "Design in 3D".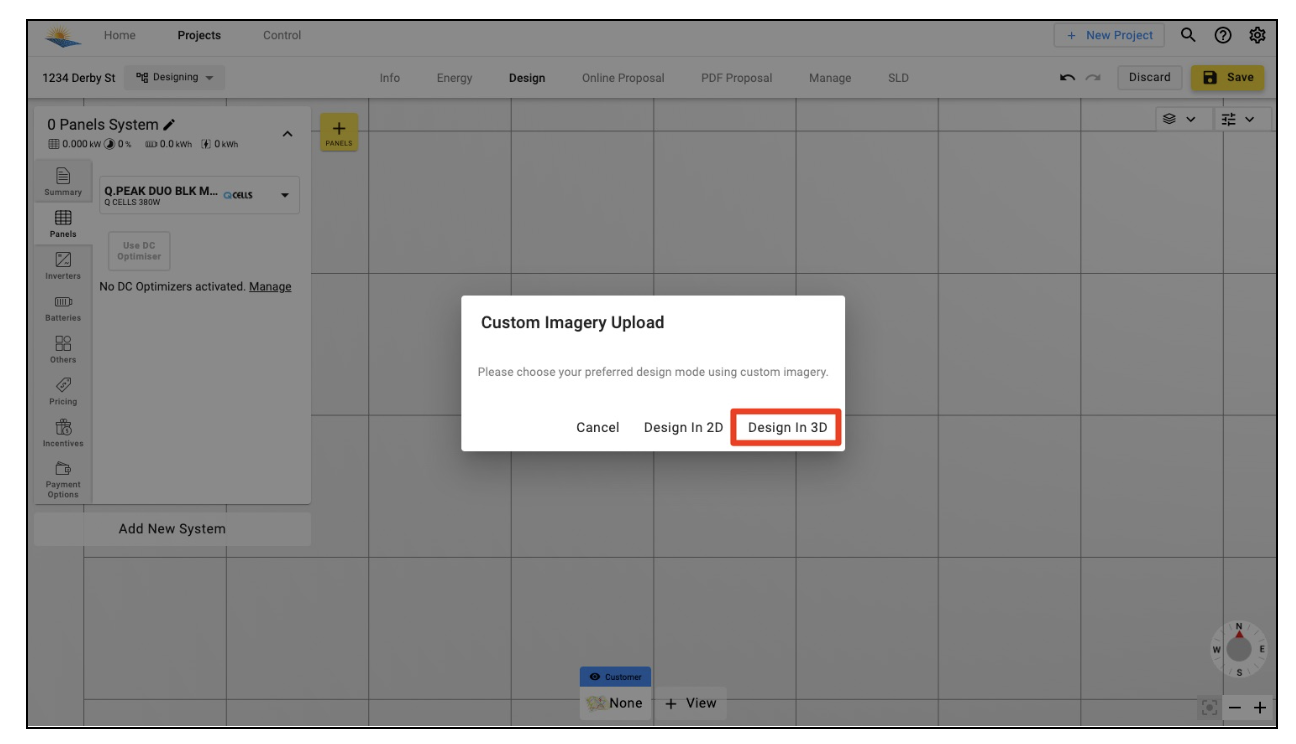 The next step will be to specify the size and orientation of the image. Most image providers will let you know the ground length or width covered by the image. Enter one of these values in the top left menu. (If you want to edit these values later, you can right click on the image and choose "Select Ground" which will resurface this menu.)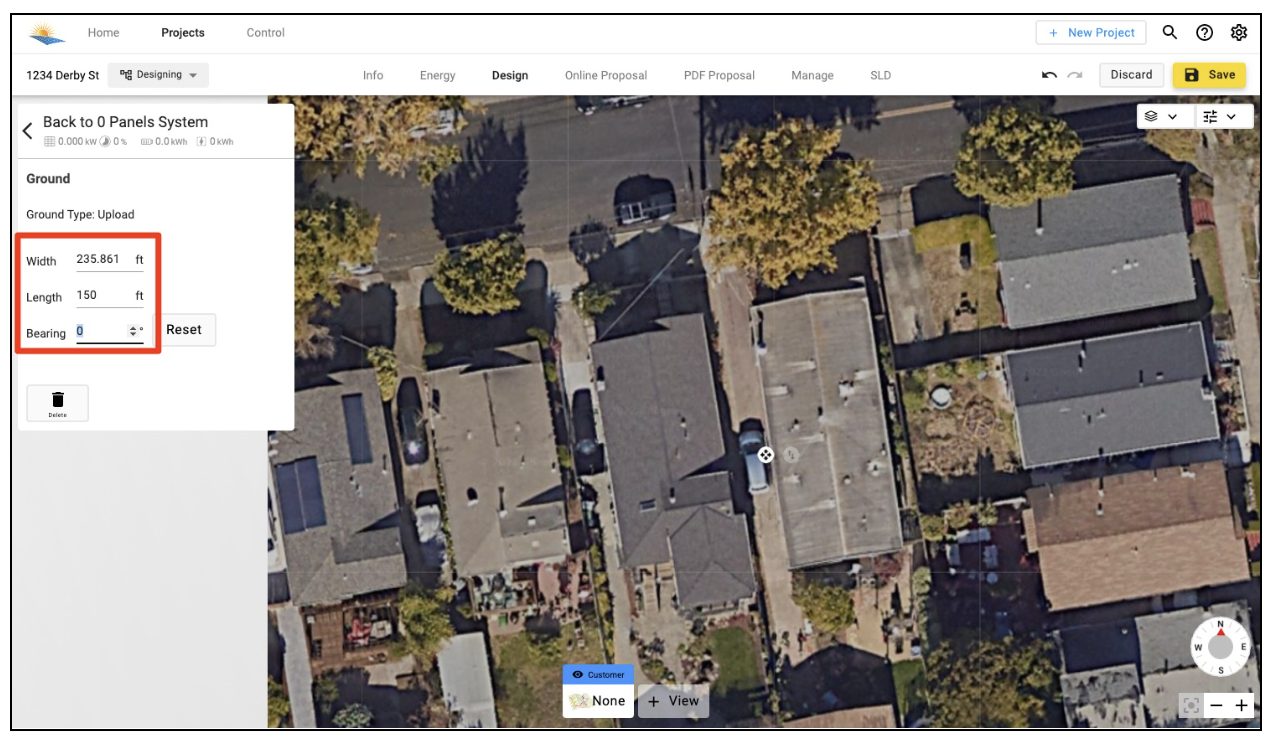 Great, now you've your imagery in a 3D environment. You can now go ahead and build your 3D structure and add obstructions as appropriate, using the "Advanced" menu in the top right.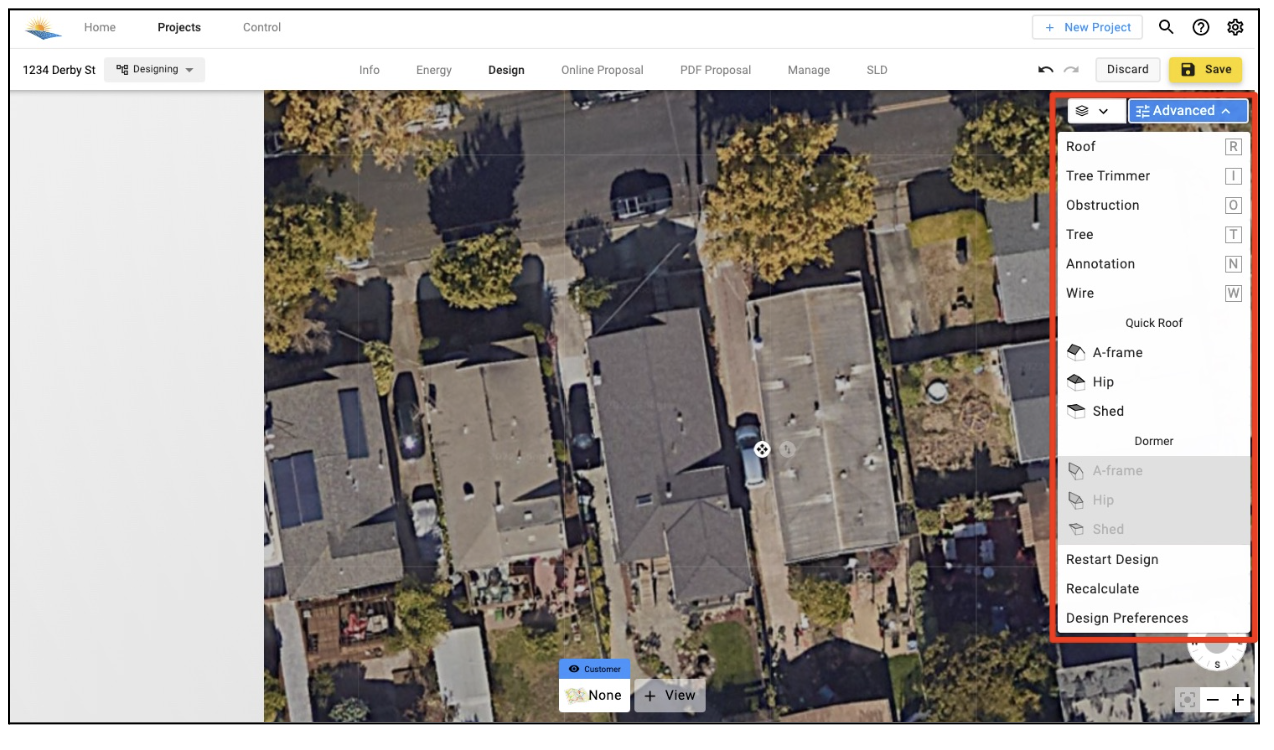 Finished 3D Design on custom imagery.