This article will run you through how to design off-grid systems on OpenSolar, including how to set up an off-grid proposal template.
Creating an off-grid proposal template
Before creating the system, we recommend creating another proposal template specifically for off-grid systems, so that you can remove any irrelevant elements from the generic proposal template. To create a new proposal template, navigate to Control > Purchase Experience > Proposal Template > +Proposal Template.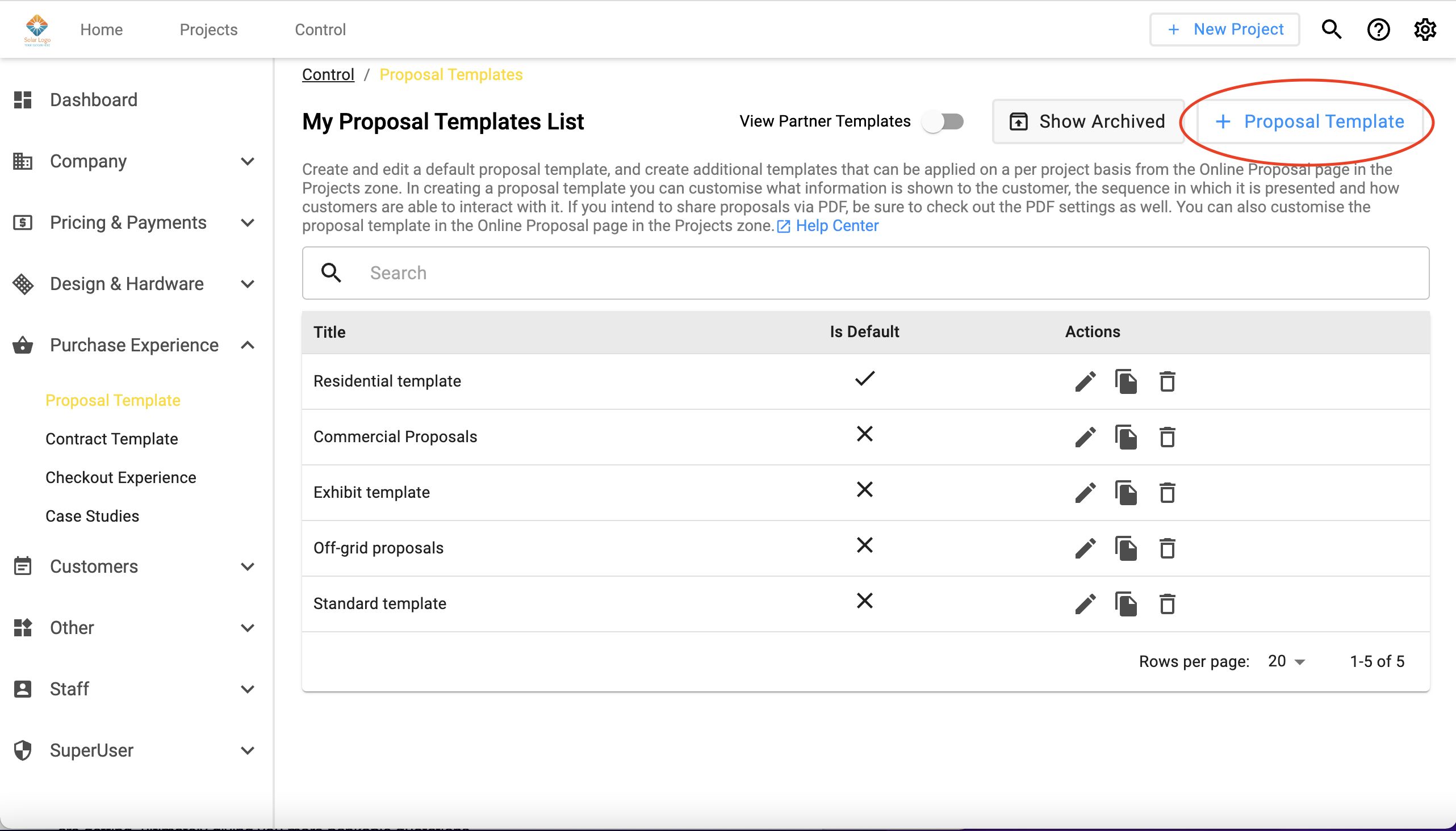 Go into Proposal Settings and we suggest turning off:
How your system works
Bill savings
Financial benefits
Environmental benefits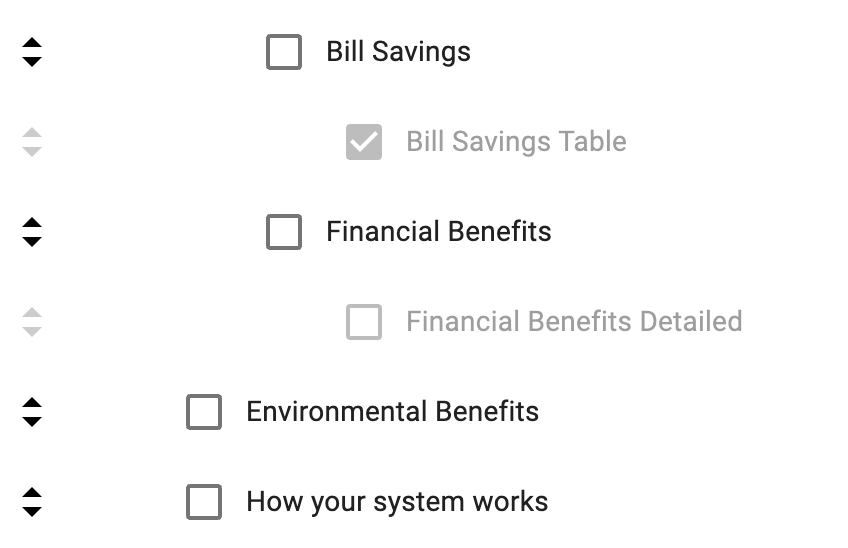 We suggest keeping on:
Daily Energy flows
System performance
System details

We also suggest going into Proposal Settings > Featured Figures and removing any ROI figures. Instead, you can include figures such as:
Annual Solar Generation
PV System Size
System Price
Battery Size

Make sure to hit save and you're good to go.
Designing your off-grid system
When designing your system, navigate to Design > Advanced Settings and then set the export limit to 0. This will ensure that no excess energy is being exported to the grid.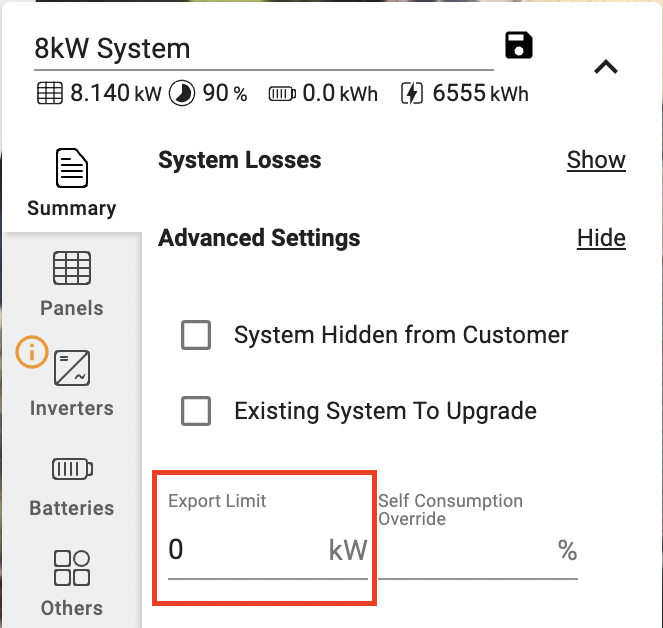 Once you have set this, design your system as normal and you will have an off-grid system!
To apply the off-grid proposal template to your project, click on the Customise Proposal tab in the online proposal or pdf proposal page. Then, select your off-grid proposal template from the Proposal Template drop-down.