This article is in continuation to the Adders Functionality.
You now have the ability to create a list of Adders that can be manually selected while designing a system or automatically added to a system based on the system and project parameters.
How to setup Adders library?
When in Control, Go to Payments & Pricing > Adders Library and click "Create a new record" or "Add Adder".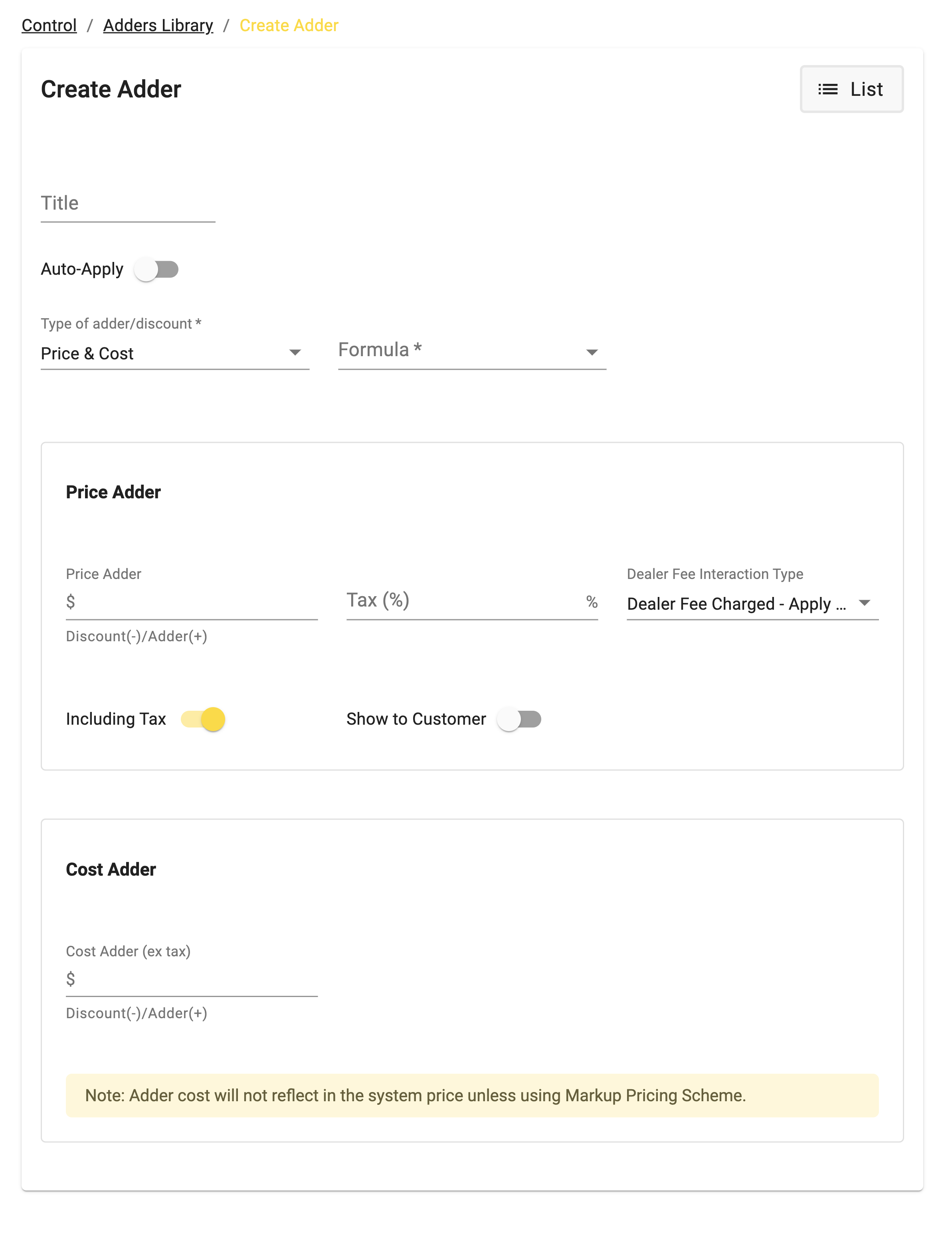 You can create an Adder that applies to the system Price, the system Cost or to both system Cost and Price. Based on the formula that you have selected and the value, the adder or discount is applied to the system.
Pro Tip: Remember to use the negative sign (-) if you are applying a price discount!
How to auto-apply Adders?
We have added a new functionality that lets you apply Adders automatically to your system based on certain system and project parameters. Here's the list of auto-apply conditions you can use:
Project state, postcode, locality
System size: Min and Max (Watt)
System components used. (enter comma separated component codes)
Project sector: Residential or Commercial

When a system satisfies these conditions, the pro is presented with a warning and quick "Update Auto-Applied Adders" button in the Pricing tab in the Design page that automatically applies the Adders on the system.
Note: If any Adders were already auto-applied, clicking the button will remove and replace it with Adders that now satisfy the auto-apply conditions. Adders will not be removed if they have been modified by the pro.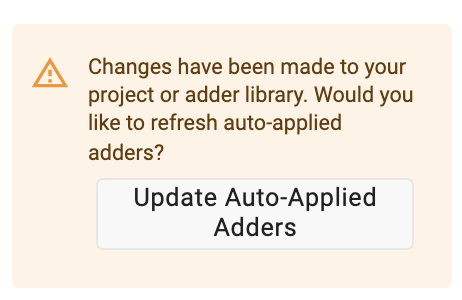 If you have any questions about this, or any of the other functionalities on OpenSolar, please get in touch with the support team by creating a ticket here or emailing support@opensolar.com.