OpenSolar's design tool gives you the ability to quickly and easily check the inverter sizing restrictions for your designs and gives you suggestions for the allowed stringing length based on the panel specs, inverter specs and also the minimum and maximum temperatures of the site that you are designing at.
These sizing and stringing recommendations and warnings will automatically be calculated for non DC optimised string inverters as well as micro inverters.
You will notice these recommendations on two levels:
1. Inverter level
As seen in the screenshot below, the inverter info pop up gives key information about the inverter as well as the site details and design recommendations.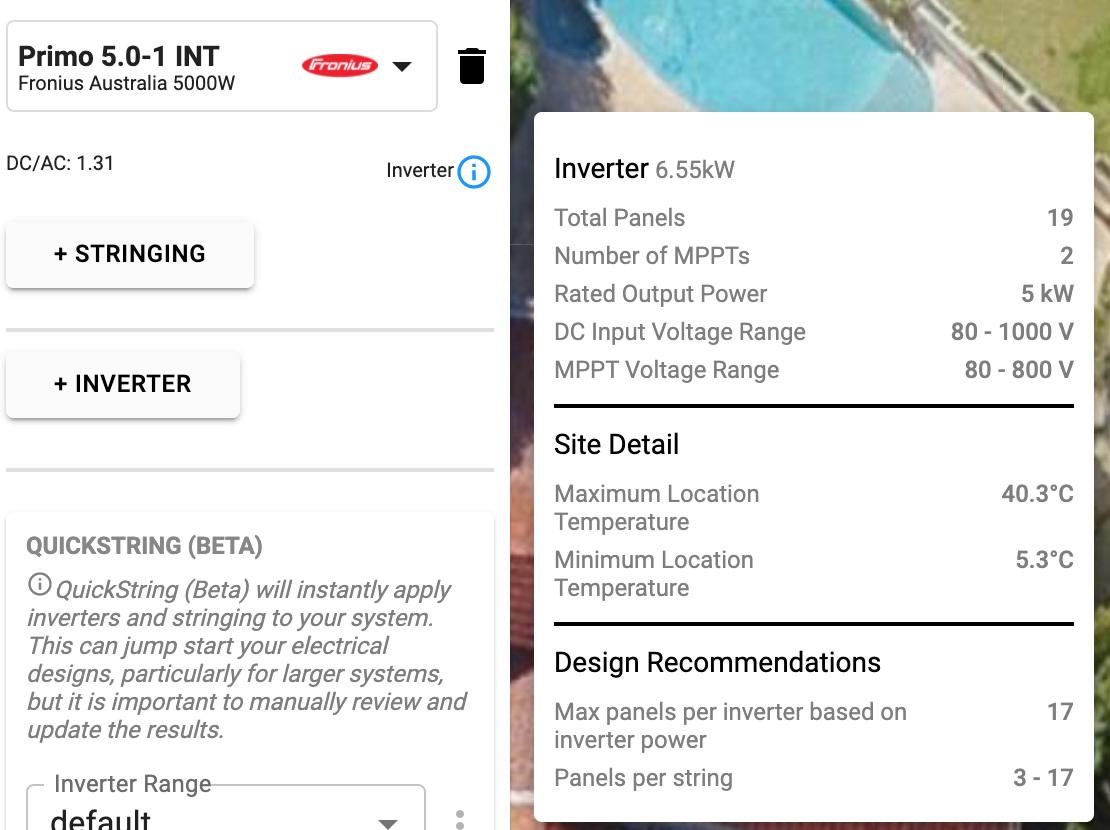 Note that the minimum and maximum location temperatures can be updated on the Info page in the Site details section: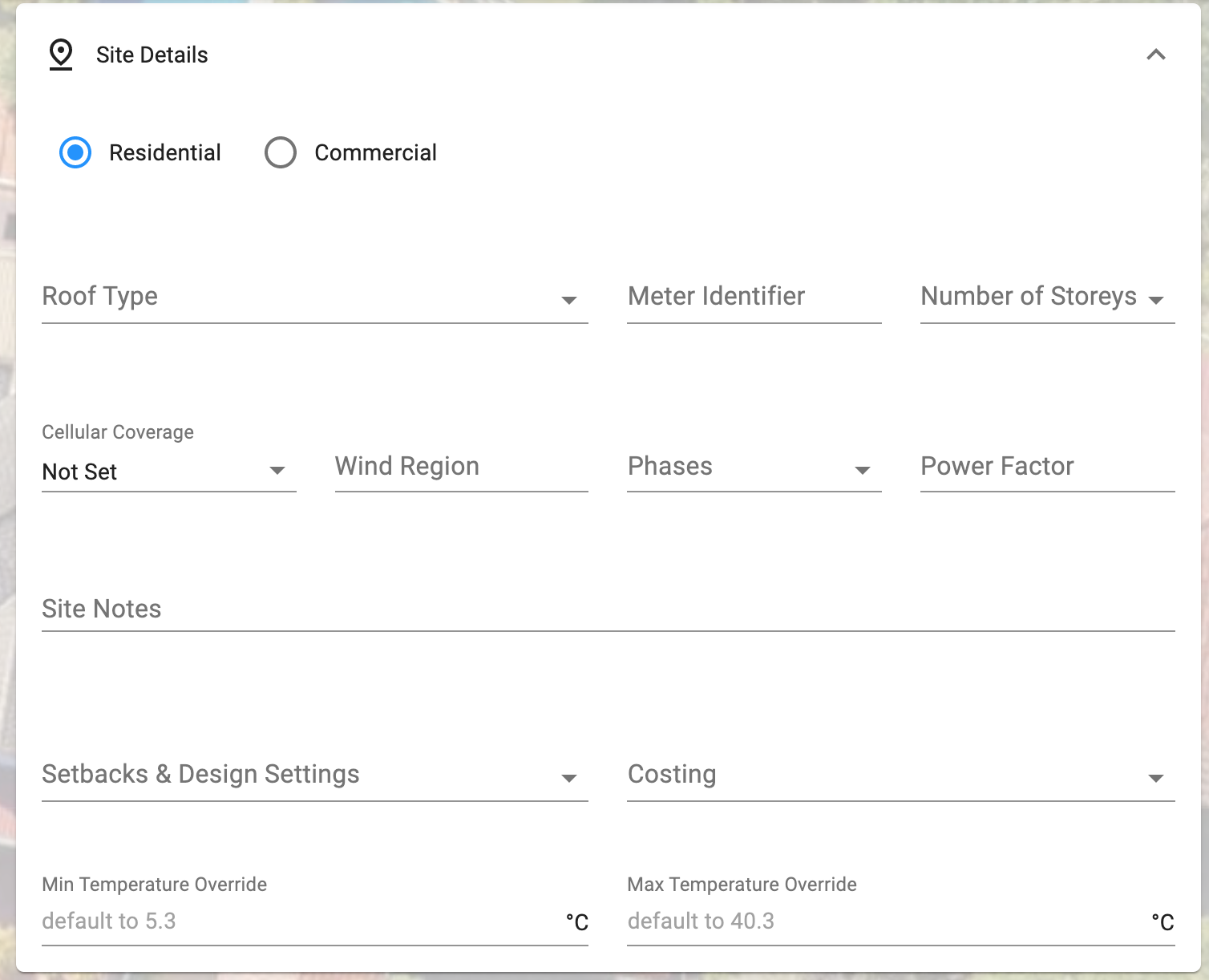 2. MPPT level
This level shows the details of each string voltage at the maximum and minimum temperatures to check if the stringing is allowable.
As shown in the below screenshot, there is a MPPT info pop up for each MPPT which will display info about all of the strings there.

If there are any issues, the blue info icon will turn to red and you can hover to see where the issue lies: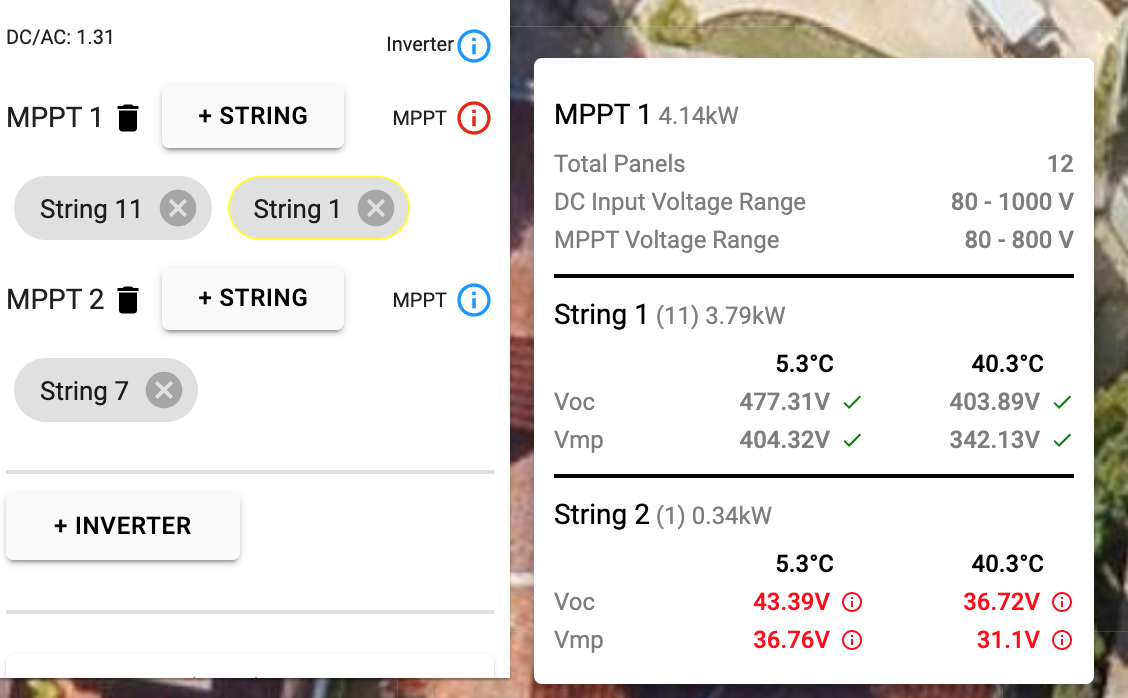 These pop-ups work similarly for micro inverters, except that there is of course not MPPT pop-up info.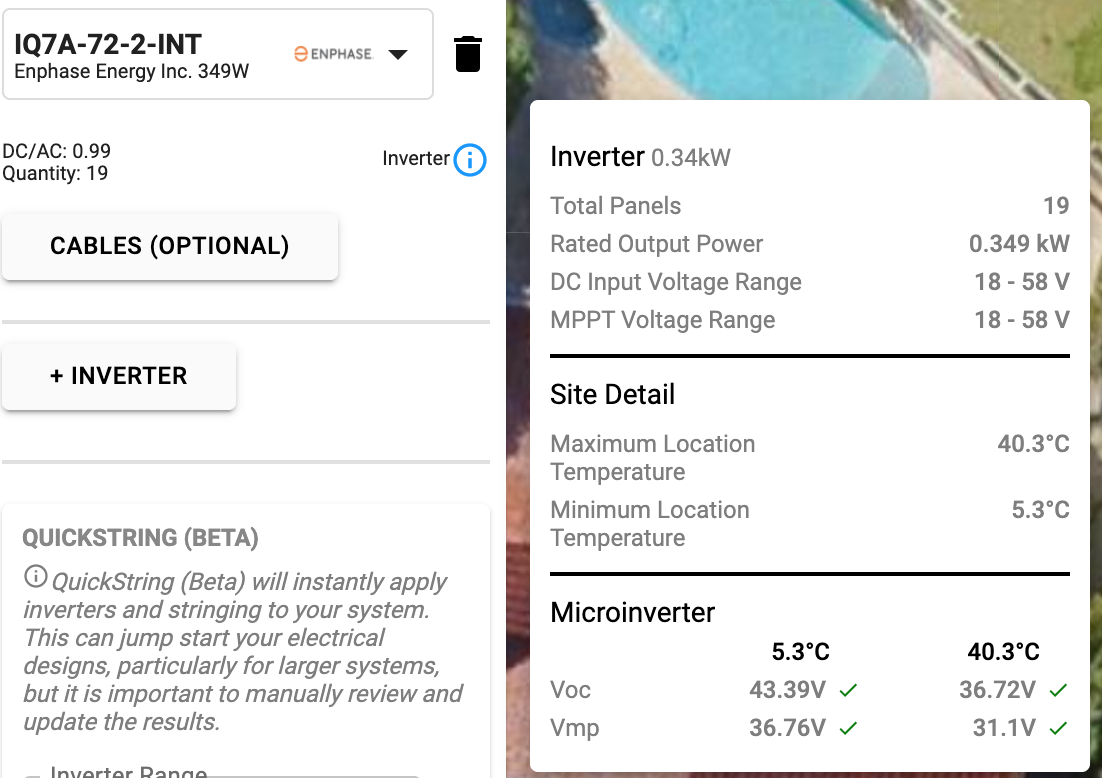 As well as these useful pop-ups, we have also added in some warning messages for when design recommendations are exceeded. These include:
Warning when DC/AC ratio is < 75%
Warning when DC/AC ratio is > 133%
Warning when DC/AC ratio is > 150%
Warning when any voltage limits are exceeded (either Voc or Vmp)
These warnings are meant to be a guide, but the final design is left up to the designer.