OpenSolar offers a feature to add project-specific proposal content and contract terms that are designed for your customer to see. This feature allows you to further customize your proposal tailored to your specific customer needs.
This project-specific content is entered within the Projects > Online Proposal section of the app.
To begin, click on the "Customize Proposal" button on the left.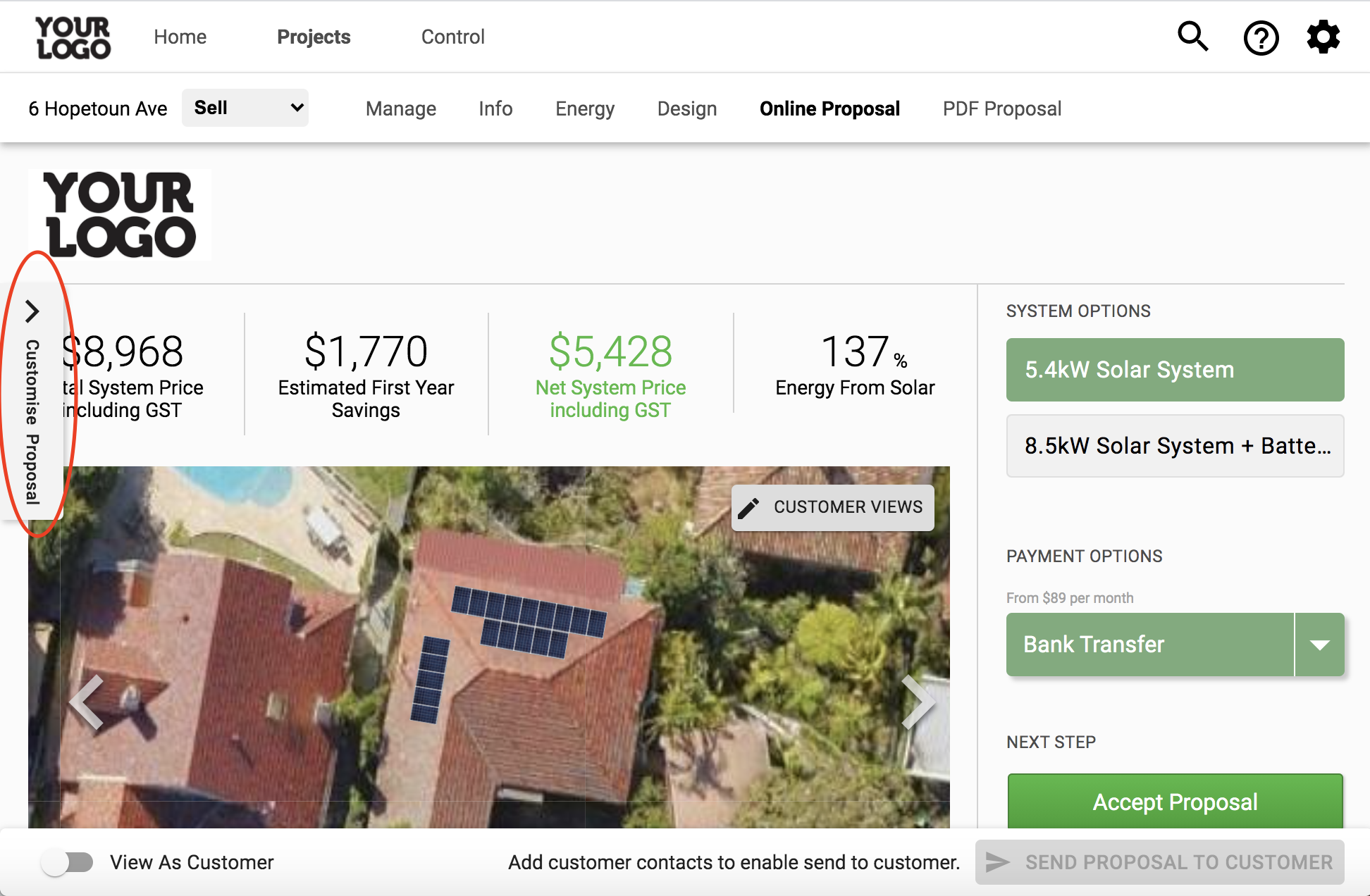 Once you have selected that, the customization settings bar will appear. Here, you can select which Proposal and Contract template you wish to use. These templates are configured in the Control zone of the app. Please refer to this article on how to do so.

Once you scroll down, you will see WSYWIGs (text editors) to write project-specific information.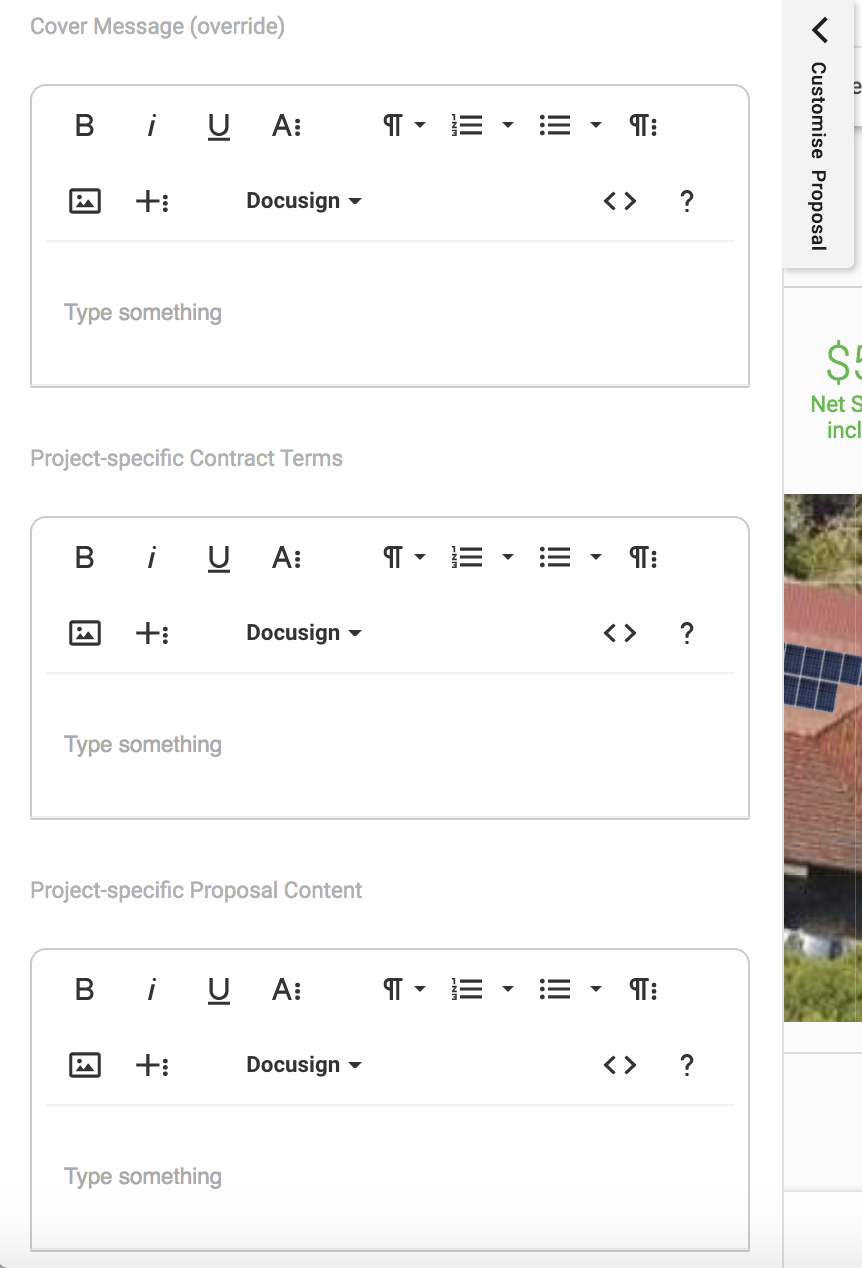 The first is a cover page message override (replaces your default cover message).

The next two are

contract terms

and

proposal content

that relate only to this project.
Where Does the Content Show on the Online Proposal?
The project-specific proposal content is added to "Generic Content Block 1" of new proposal templates by default. To find this, do the following steps:
Control

>

Purchase Experience

>

Proposal Template

>

edit

>

Proposal Settings/Proposal Content

. You can also use this placeholder to choose where this content appears by clicking this icon

in one of your proposal text editors

If you want to add it to an

existing template

, simply select it from the placeholder list.


For more information on using custom content blocks, see this video here.
2. The project-specific contract terms are added at the end of new contract templates by default (Control > Purchase Experience > Contract Template). Likewise, to add the project-specific terms to an existing template, select the placeholder below from the

icon.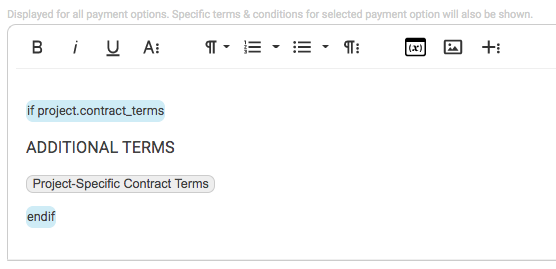 Now, enjoy the freedom of having project-specific customer facing content!