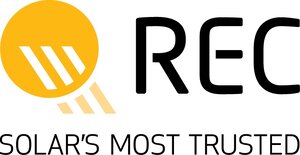 Founded in Norway in 1996, REC is a leading vertically integrated solar energy company. Through integrated manufacturing from silicon to wafers, cells, high-quality panels and extending to solar solutions, REC provides the world with a reliable source of clean energy. REC 's renowned product quality is supported by the lowest warranty claims rate in the industry. REC is a Bluestar Elkem company with headquarters in Norway and operational headquarters in Singapore. REC employs around 2,000 employees worldwide, producing 1.5 GW of solar panels annually.
How to activate exhibiting content from REC
BEFORE activating exhibit

AFTER activating exhibit: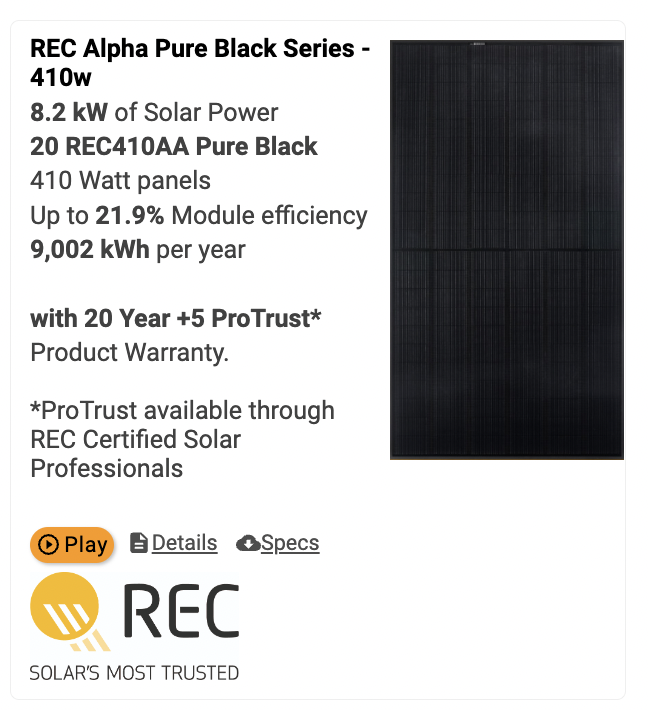 We are pleased to announce that REC Group (Australia) is now an exhibiting module manufacturer on OpenSolar.
All active REC modules are available as exhibit to all Solar Pros in Australia. To enable the REC exhibit content, please ensure that the module codes in your account belong to the series mentioned below.
Note: The component Codes are case sensitive.
Here is the list of REC modules that are available with exhibit content:
REC Modules
1. RECxxxTP2S 72
2. RECxxxTP2SM 72
3. RECxxxTP2M
4. RECxxxAA Black
5. RECxxxNP
6. RECxxxNP Black
7. RECxxxAA
8. RECxxxAA 72
9. RECxxxAA Pure
10. RECxxxTP4