This article is in the Projects > Online Proposal tab of the app.

After completing your design you can click on "Online Proposal" and you will be able to see the proposal just like a customer would.
First, a customizable welcome message from your company will appear. Then click on "Continue to Proposal" to see the interactive online proposal.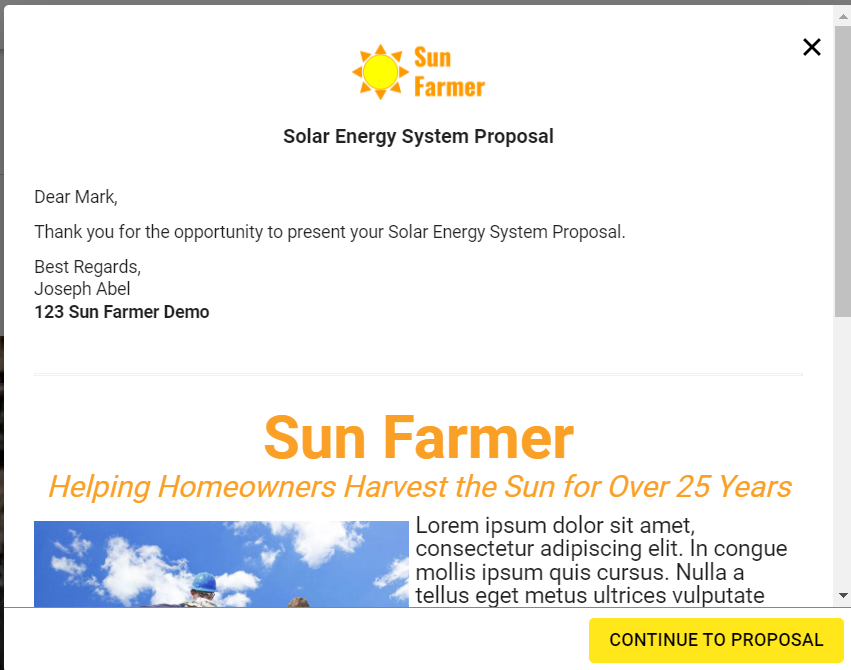 Along the top, you will see 4 featured figures of your choice. On the right, you have system and payment options, which the customer can toggle between for comparison.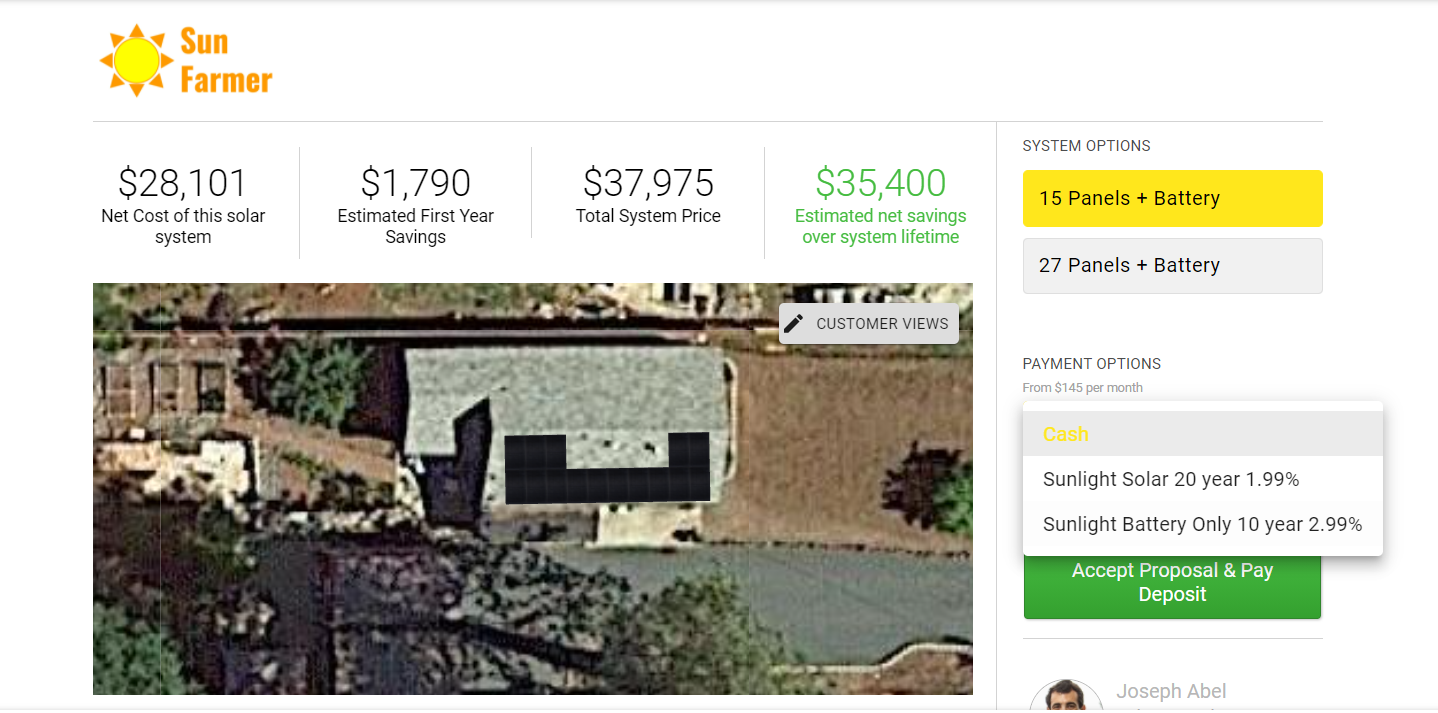 You can select which images of the project you'd like to display, and system hardware will appear beneath. All the charts, graphs, and financial tables will follow.
Because this is a completely customizable proposal, you can rearrange the order, and add custom content blocks. Please refer to this article on how to customize your proposal. If you have multiple systems in the proposal, these charts and figures will change according to the system selected. For the financial tables, different financing options will also update in real-time on the proposal.
Near the bottom, you can include links for additional information and download the proposal as a pdf.
Finally, when a customer accepts the proposal, they can accept the proposal and sign the contract all within OpenSolar.