OpenSolar offers two different softwares to calculate system output:
PVWatts6 (legacy)

System Advisor Model (SAM)
Changing between Legacy and SAM is simple. If you would like to change the modeling software for a specific project, head into the Design section of your project, on the upper right corner select the Design Mode icon where you can change between 3D and 2D design. When in 3D, your project will be modeled with SAM. When in 2D, your project will be modeled with Legacy.


NOTE: Auto-calculation of slope, azimuth, and shading is only available through SAM and 3D modeling. If you choose to use PVWatts, you will need to manually make all of the mentioned calculations.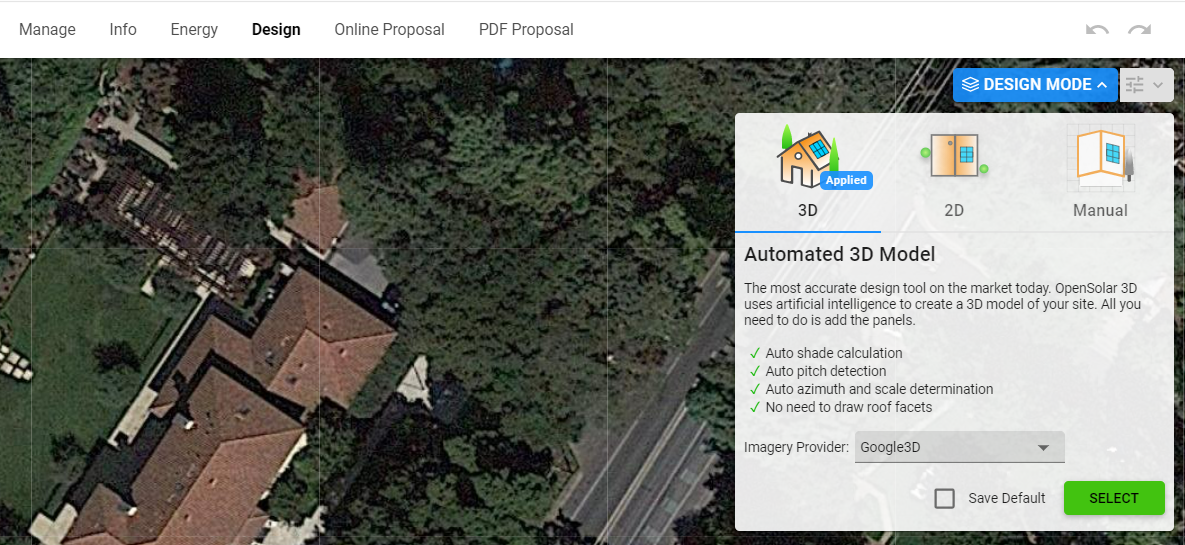 If you would like to make one of these modeling softwares the default (so that every new project created uses this), head into the control zone > design & hardware > setbacks & design settings > edit/create your default > simulation settings > and select from the dropdown.