OpenSolar offers you the ability to enable live chat with your customers directly on the online proposal. In-browser chat is a great way to engage with customers as they review their proposal, and is something that many consumers have come to expect in large ticket size e-commerce transactions.
If you enable chat, you can choose to let customers on the online proposal initiate chats with you (when you've indicated that you're available), or you can initiate chats from your side when you see that a customer is actively reviewing their online proposal.
OpenSolar offers chat through the provider Olark. To enable chat on OpenSolar you will need to create an account with Olark. OpenSolar's integration works with both their free and paid tiers, allowing you to choose the plan that works for your business. Once you have configured chat, your sales reps will be able to log into the Olark chat console (or access it via mobile app) to chat with customers viewing their proposal.
Setting up Chat in your OpenSolar account in 3 simple steps.
Create an Olark Account.

Click here

to create a free or paid Olark account.

Copy your Olark API Key. To copy your Olark API Key, log into your Olark account and click "

Settings

" and then "

Installation

" on the left-hand menu. (See image below.)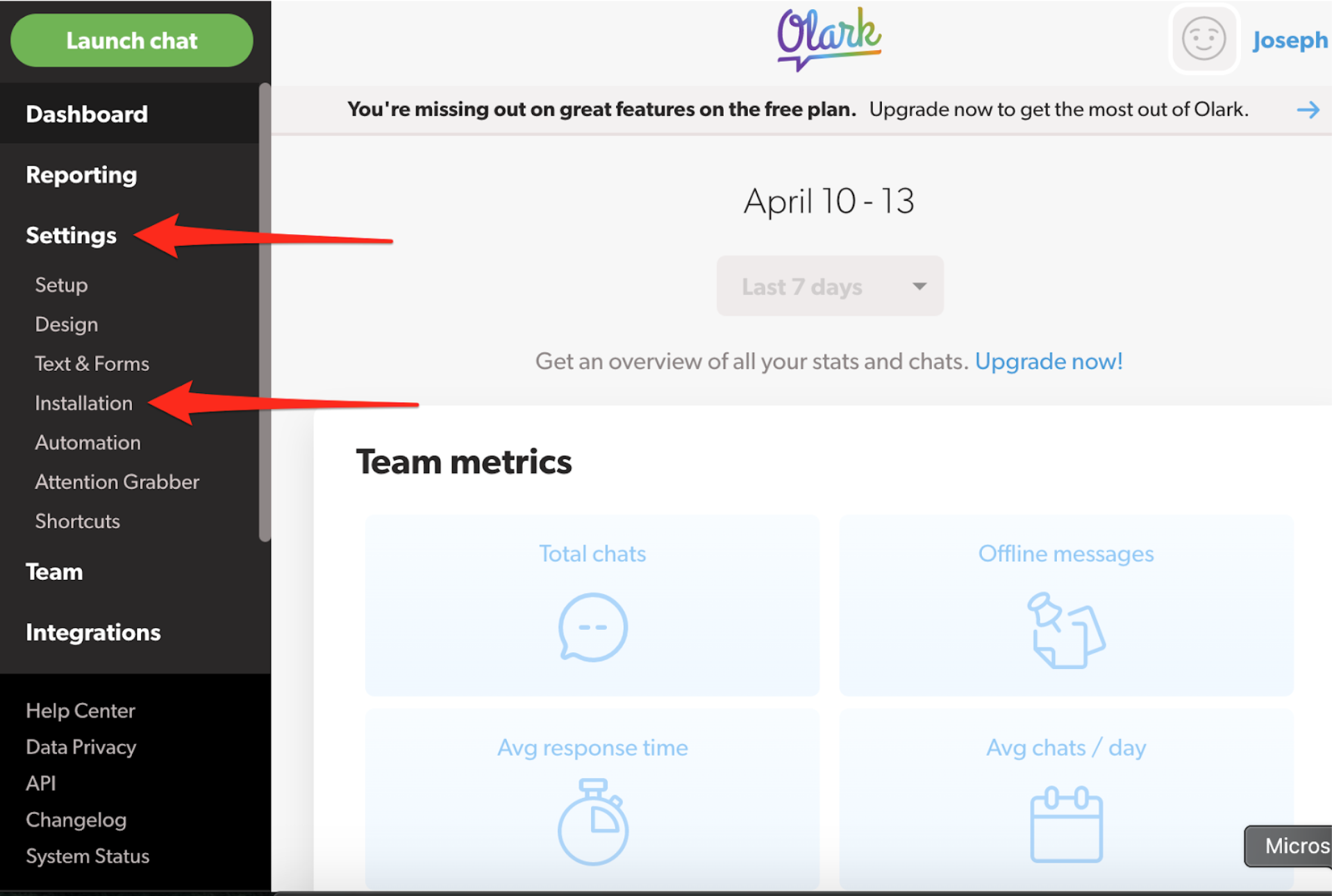 Then, look to the URL in the address bar of your browser, and copy everything after "id=". In the example below, you would copy, "3920-454-10-8305". (See image below.)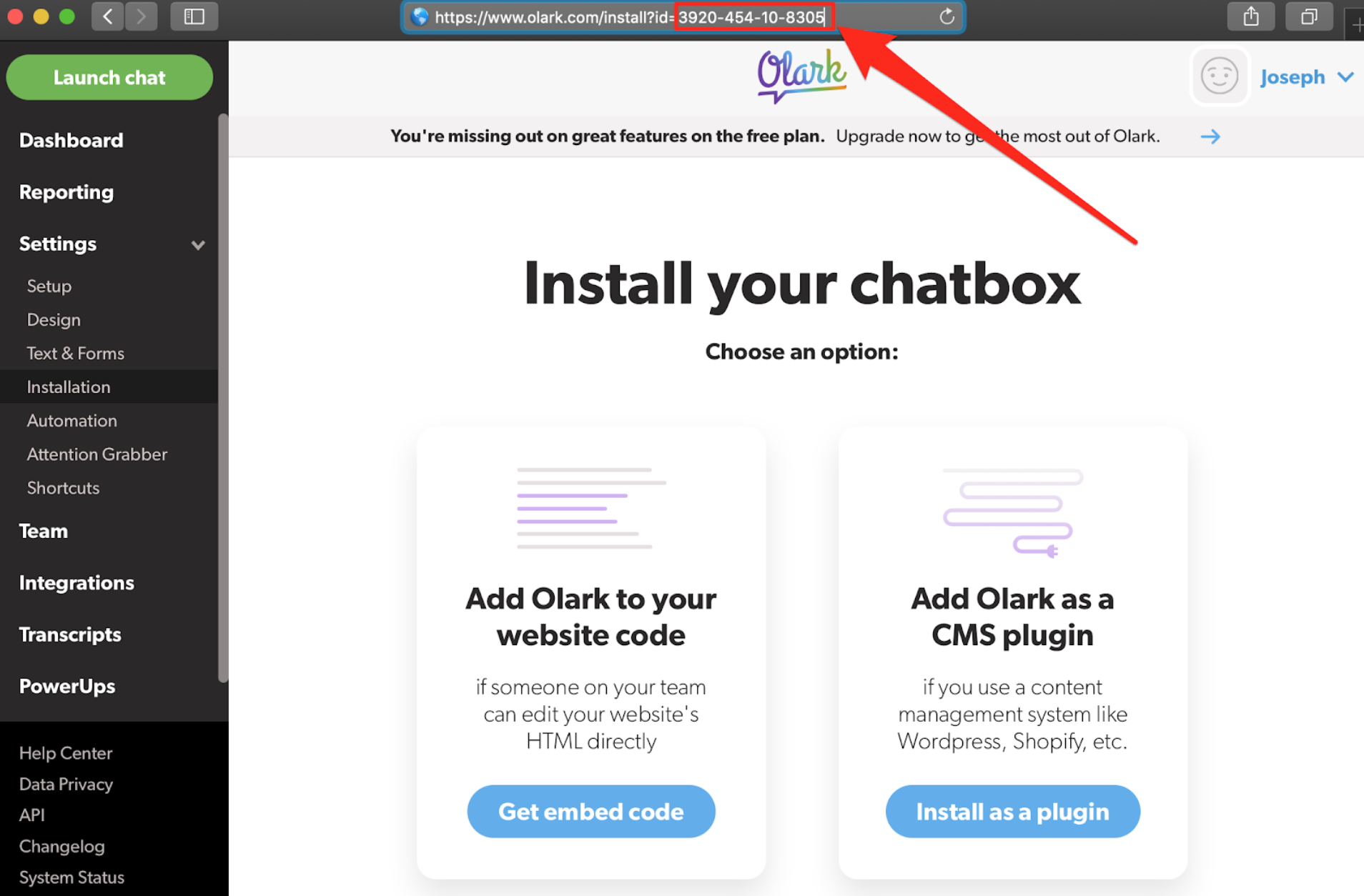 Enable Olark within OpenSolar.

You have two options for enabling Olark within OpenSolar
Pooled Chats: You can direct all incoming chats to one user or group of users. This will ensure you have the most availability to support your customers, but customers will not necessarily be chatting with their own sales rep.
- To enable Pooled Chats, log into your OpenSolar account and go to Control > Other> Integration & API Keys > Olark Chat Integration

and paste your Olark API Key there.

Sales rep-specific Chats: You can direct all incoming chats to the sales rep who is assigned to a given customer. This will ensure that your sales rep controls all interactions with their own customer, but may reduce the time when the customer is able to chat.
- To enable Sales rep-specific Chats, log into your OpenSolar account, click the gear icon in the top right corner and go to Settings > Update Personal Details > Olark Chat Integration

and paste the Olark API Key there.
You're all set: you've enabled chat on your online proposals! If you haven't already, now is a good time to ensure that Olark is configured to your satisfaction (e.g. design, offline message handling, etc.) which you can do in the Settings section of Olark.
You can view a list of Olark's features here to ensure that you are using it to the full potential and you can find the right plan for your business here.