This article is in the control zone of the app.



Adding custom content blocks is a great way to give you greater control over your proposal design. This feature allows you to insert up to 3 different content sections to your Online Proposal + PDF Proposal in the location you choose.
Here is a short video that explains this process step-by-step:
Adding Custom Content to your OpenSolar Proposal
In short: enter the Control zone, then click on Purchase Experience > Proposal Template > Edit.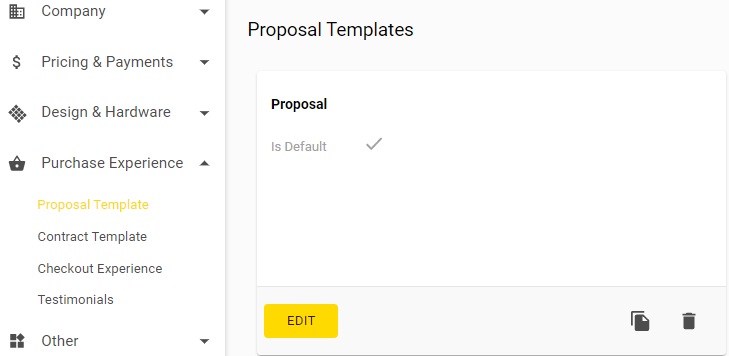 Once in the editing page, click on Proposal Content,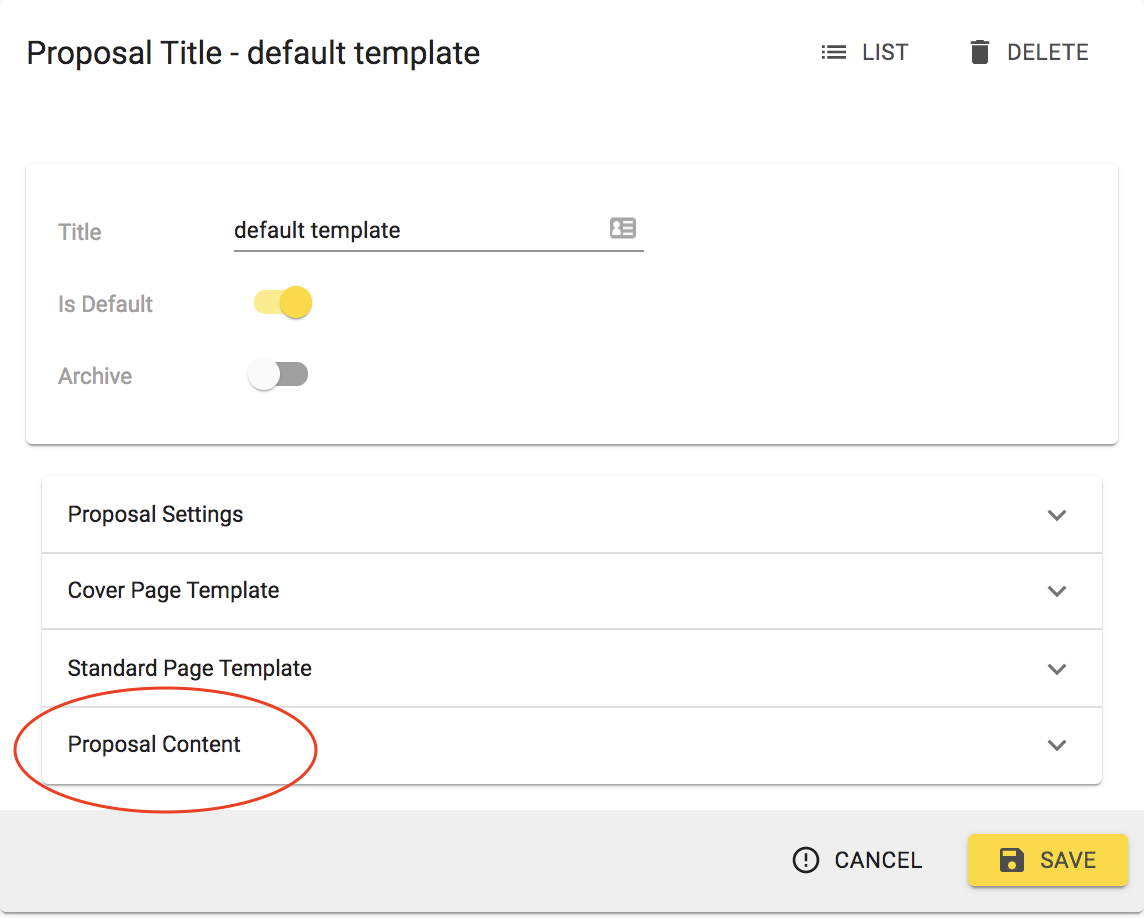 From here you will see the three custom content blocks where you can add text, images, and placeholders.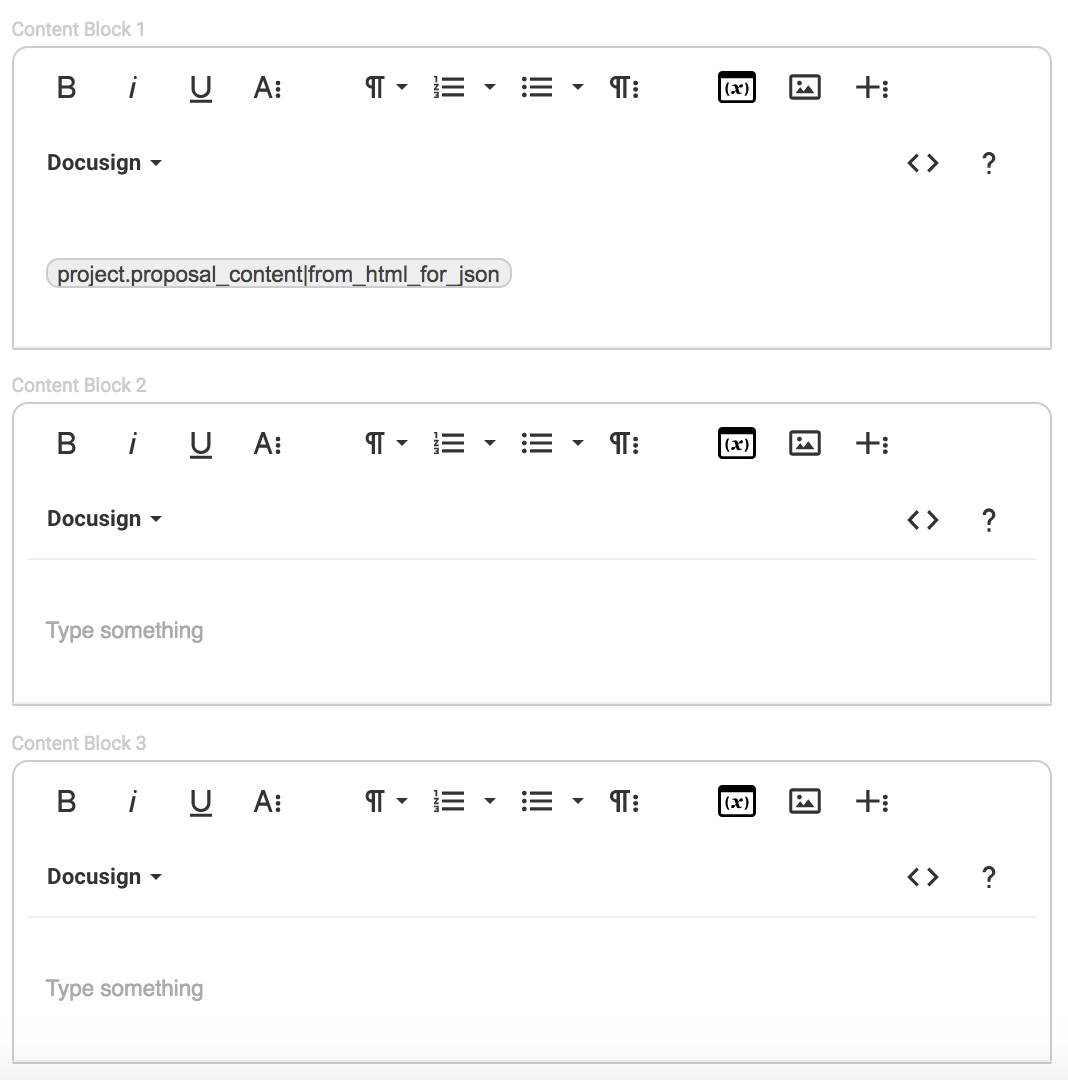 Once you have entered the content, click on Proposal Settings, and ensure that the content blocks are toggled on.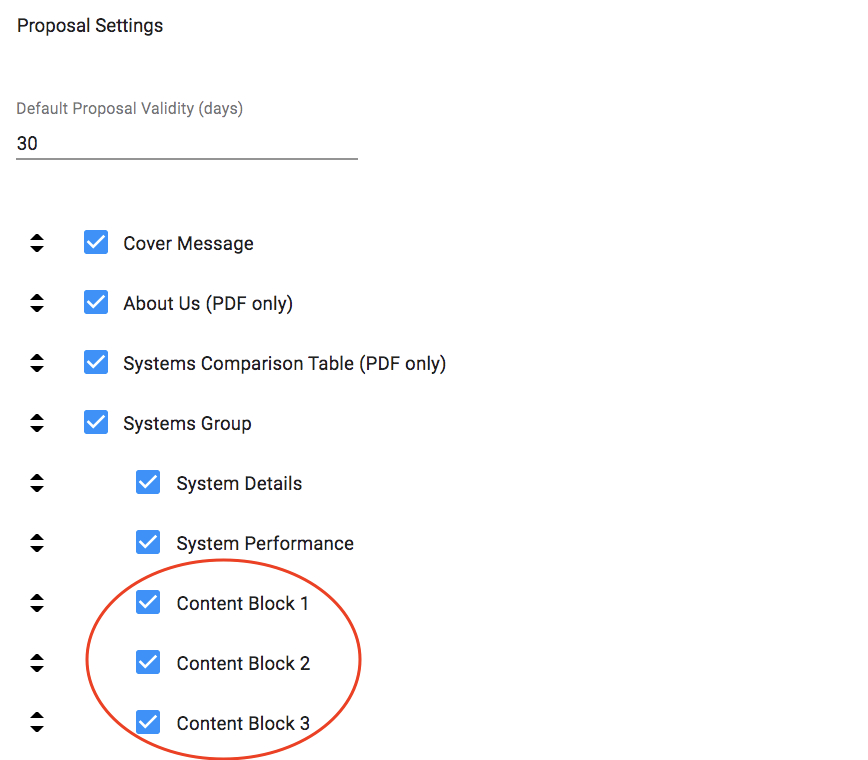 You can also reposition the order of the content blocks by using the arrows.
Now... enjoy the complete customisation of your beautiful solar proposals!