While in the Design tab, you can add annotations on a site image for any of your projects. For example, the location of your inverters or a battery can be easily identified by using annotations.
These annotations can either be shown to customers or hidden from customers. In the case that the customer did not see the annotations, they would still be visible in non-customer facing documents such as installation instructions.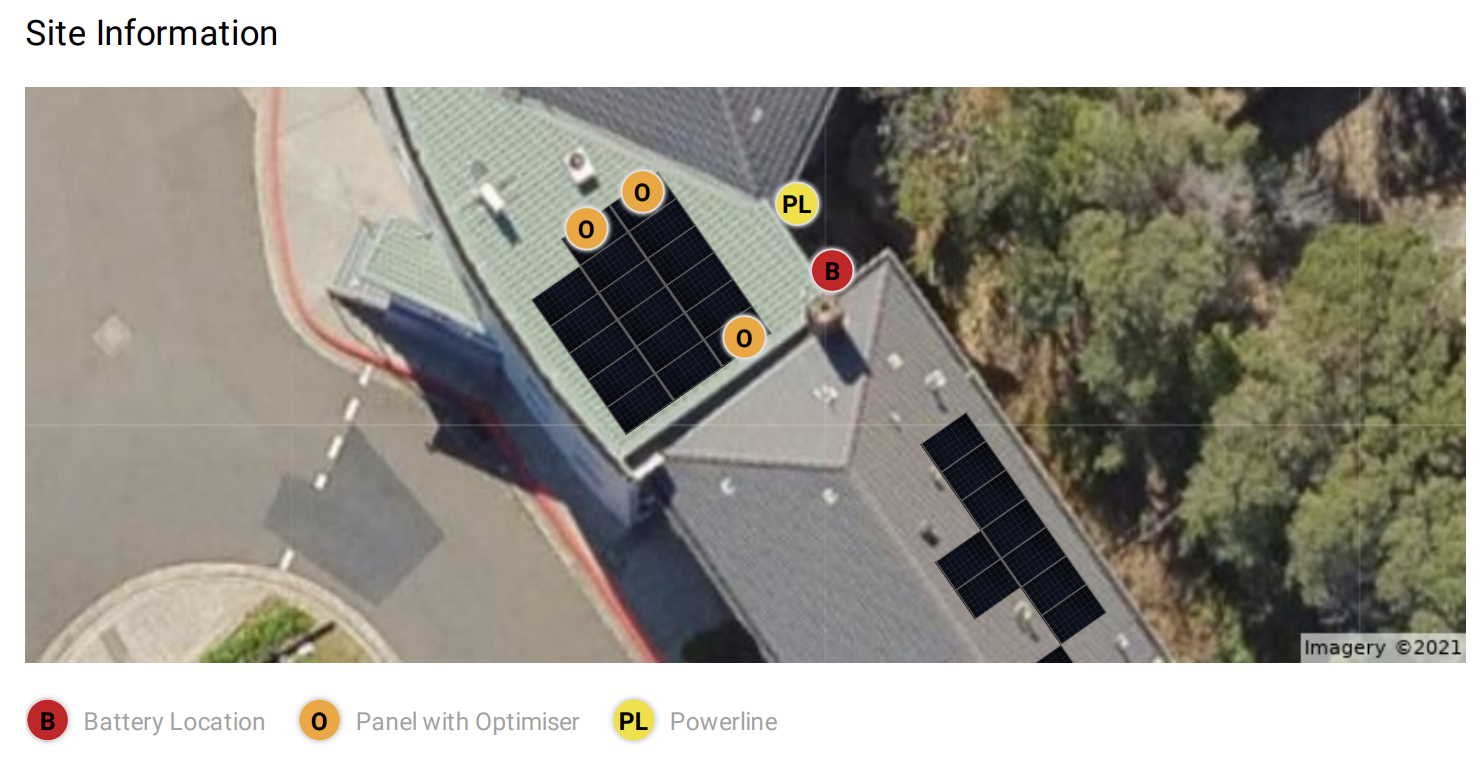 The following steps will guide you on adding annotations in OpenSolar.
1. In Design Mode, click on the "Advanced" dropdown in the top right corner.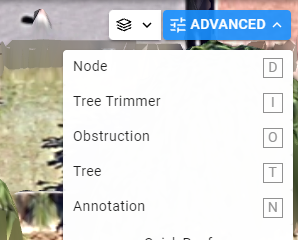 2. Select "Annotations" and place your first annotation in your desired location
3. Give your Annotation a label (2 characters max) and provide a short description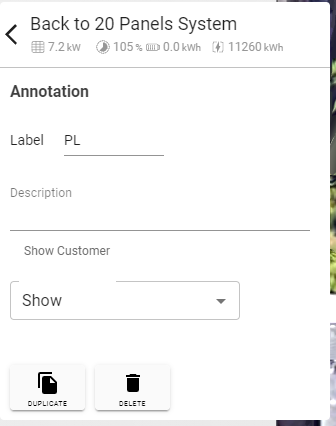 4. Use the "Show/Hide" Toggle if it a customer-facing annotation
5. Make sure annotations are aligned with all views of your project