This article is for the Design tab of your Project.



With OpenSolar's advanced SolarTouch design capability, you are able to create a system design in a matter of seconds.
When you first enter the Design tab for a new project, you will be presented with a top-down Google Maps image of the site.
Select 2D from the design options on the right, then click "select"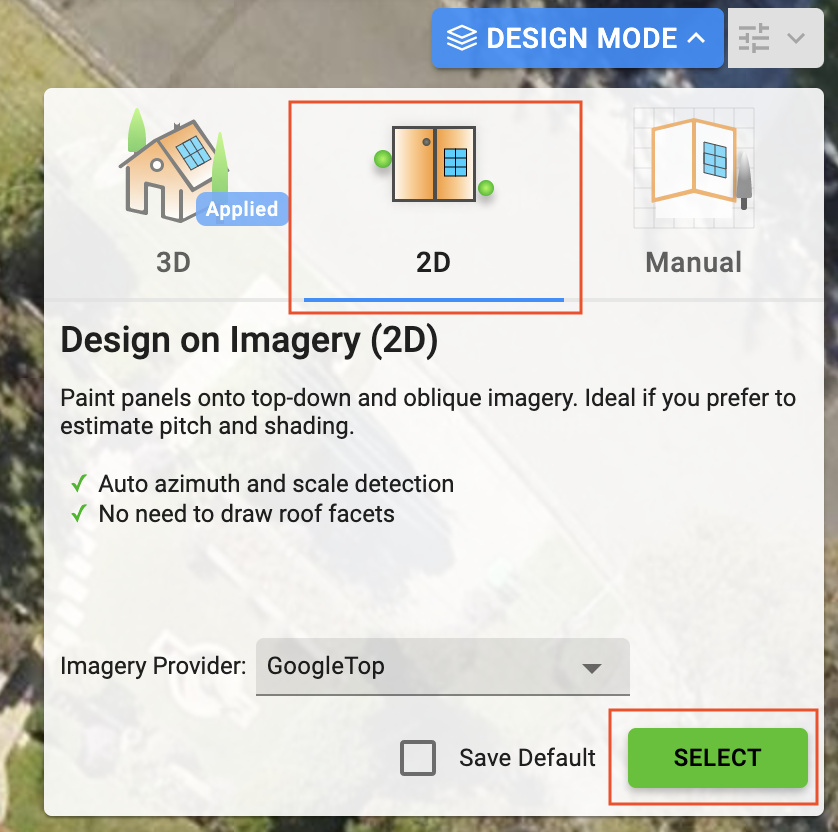 Click and drag the map in order to centre the building you're working on. Whatever is inside the dotted rectangle is the image that will show on your proposal.

Click on the

panel

section on the left toolbar, select your panel type, then click the + Panels button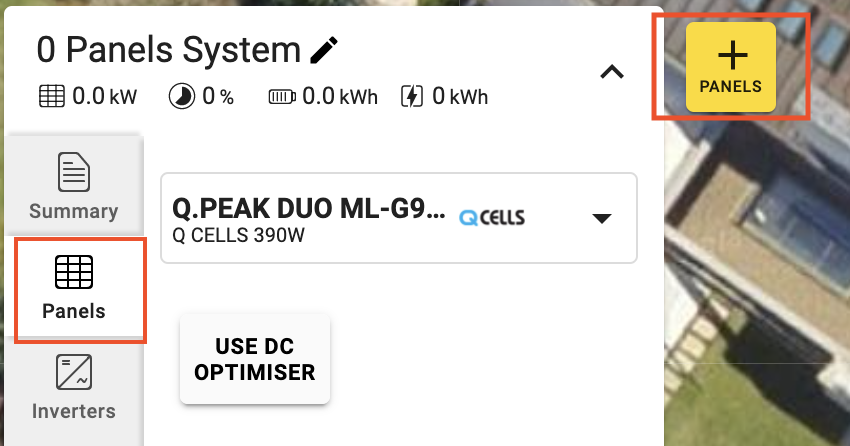 Click and drag (holding the left mouse button) to lay down panels onto the roof.

While you're still holding the mouse button, you can add/subtract panels and adjust the azimuth.

Release the mouse button when you are satisfied with your panel group.
While you have a panel group selected, you are able to add and remove panels by clicking (or clicking and dragging) on either the empty grid spaces around the panels (adds a panel) or by clicking on a panel (removes that panel).
By clicking on a specific panel group, you are able to adjust slope, azimuth, panel orientation, and more.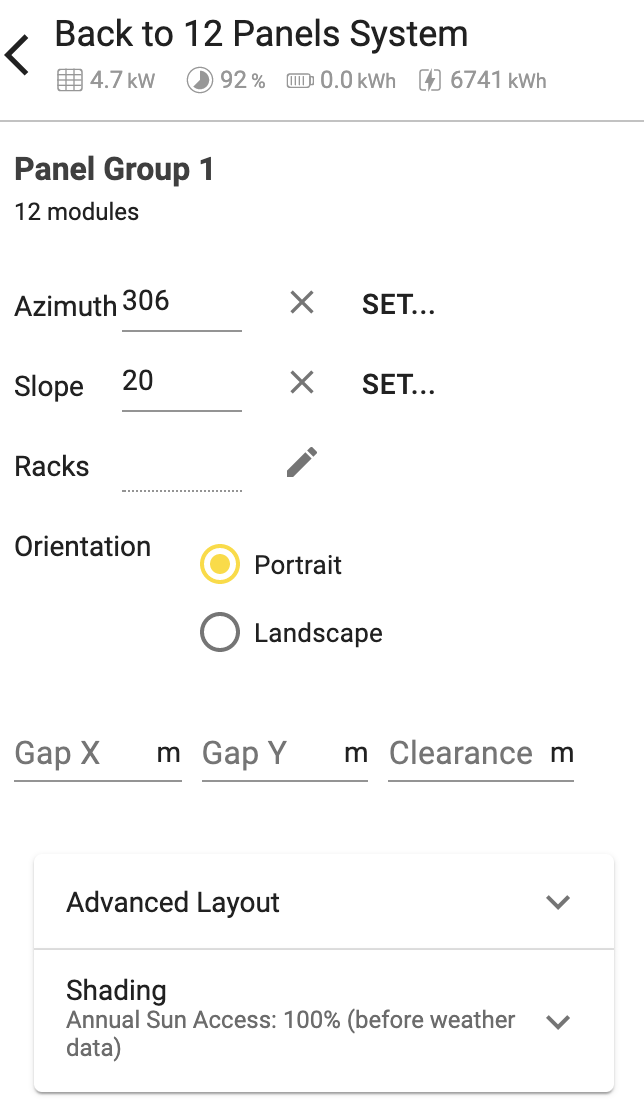 Note: For the Azimuth: North = 0˚, East = 90˚, South = 180˚ and West = 270˚
Within this left hand sidebar you also have the option to add tilt racks, create spacing between panels, and offset the panels by clicking on "Advanced Layout". You can also manually edit the shading losses, however, we suggest you use OpenSolar 3D when available to get the most accurate shading estimates.
To add tilt racks, click on the "racks" field, and enter the degrees of tilt you wish. For example, if designing on a flat roof and adding panels on 10 degrees tilt, you would need to make sure the slope field is 0, and the racks field is 10
Adjust the shading
To adjust the shading for a project with 2D design:
Click on the panel group you'd like to adjust shading for (it is highlighted yellow once it's selected)
Enter the "Shading" section
Select your "Shading Method"
Adjust the "Sun Access %" by year, month, or season

Note that this is not automatic, and you need to have that information and manually enter it
100% is full sun access and 0% is no sun access

Save