This article relates to the Project zone > Design tab of the app.



In the Design tab, you can access the advanced settings and set an export limit (kW) for your system. To access this select the Summary tab on your left-hand side scroll down to the advanced settings and click "show".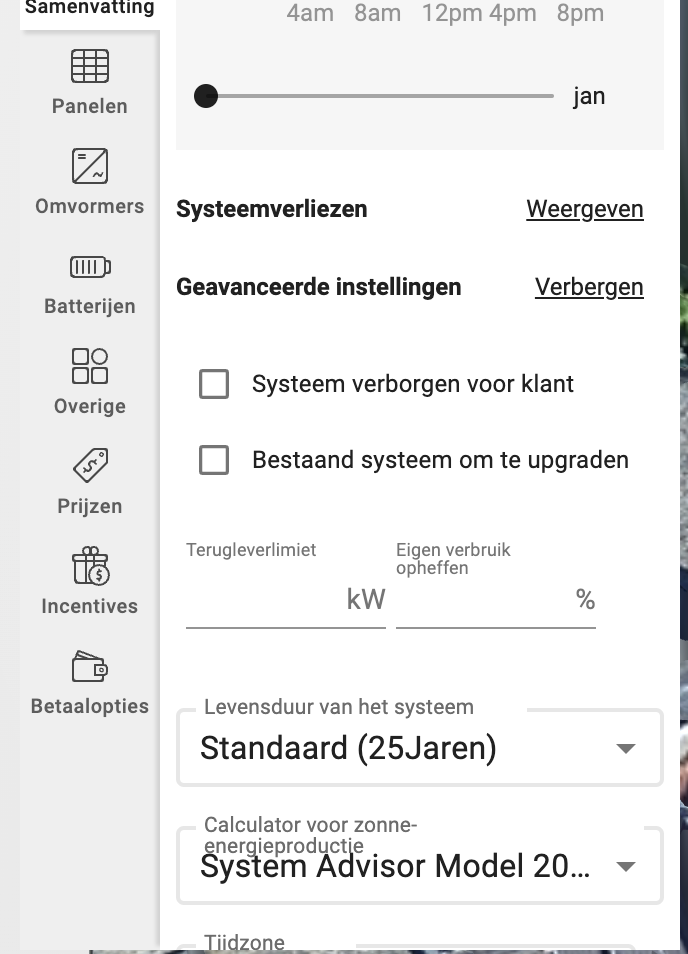 The export limit can be set just by clicking on advanced settings and entering the kW value in the required field.
An Export Limit is determined by the local electricity network operator (typically around 5kW). With the export limit set, the solar system will simply produce power as per normal for the conditions of the day, servicing the household requirements first, then exporting a maximum of 5kW per hour back to the grid, which will affect the grid export values in the online proposal report.