This article is in the individual Projects zone of OpenSolar. Once you've navigated to the Projects page, click the specific project you would like to edit. Next, click into the Design section.

---
When designing solar systems, it is very possible that your client has an existing solar system installed. OpenSolar gives you the capability to quickly and easily accommodate for this if they would like to upgrade their system with more panels.
You will need to know the existing panels that they are using and add them to your component database if they are not already there. For instructions on how to add new panel models to your database, please see this Article.
1. First, make sure you have their modules in your database, simply select the module type from drop down in the left-hand sidebar: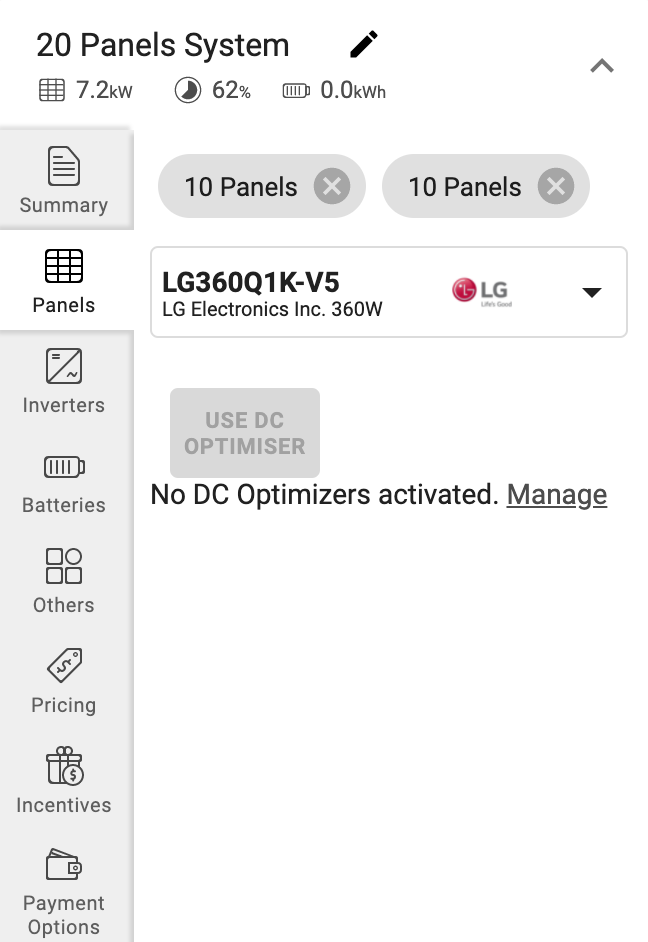 2. Paint the Modules over the existing system by clicking

and clicking and dragging over the existing system (see this Article for more information on creating 2D panel groups)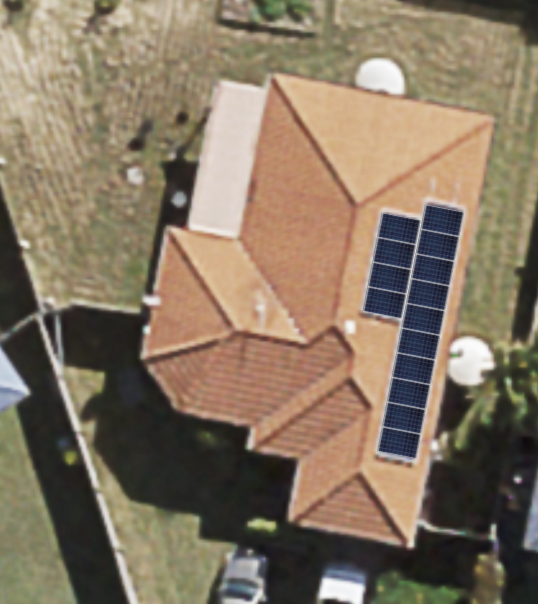 3. Duplicate the current system by clicking Add New System then Duplicate System on the left sidebar.
4. Select the original system by clicking on it from the left sidebar.
5. Scroll down to click on Advanced Settings on the left-hand sidebar, tick 'System Hidden From Customer' and tick the Existing System to Upgrade button.
6. Select the second system from the tabs so it's highlighted yellow
7. Add the panels or battery in that you wish to install for the customer.
When the proposal is generated, the results for the second system will be calculated taking into consideration their existing system.
Note: For a battery retrofit you may wish to use a specialized proposal template to ensure that the battery proposal shows as you intend it to. For example you may wish to remove the panels from the "shown products" in Control > Purchase experience > Proposal template > edit > Proposal settings and remove the modules from the shown products for the battery retrofit proposal template.