This article is in the Project > Design area of the app.

In order to ensure that pricing does not change unexpectedly during the sales process, OpenSolar will automatically lock the pricing for a system once the Stage on the project page is on anything other than "Design". You cannot edit the Pricing & Payment Options without overriding the pricing lock.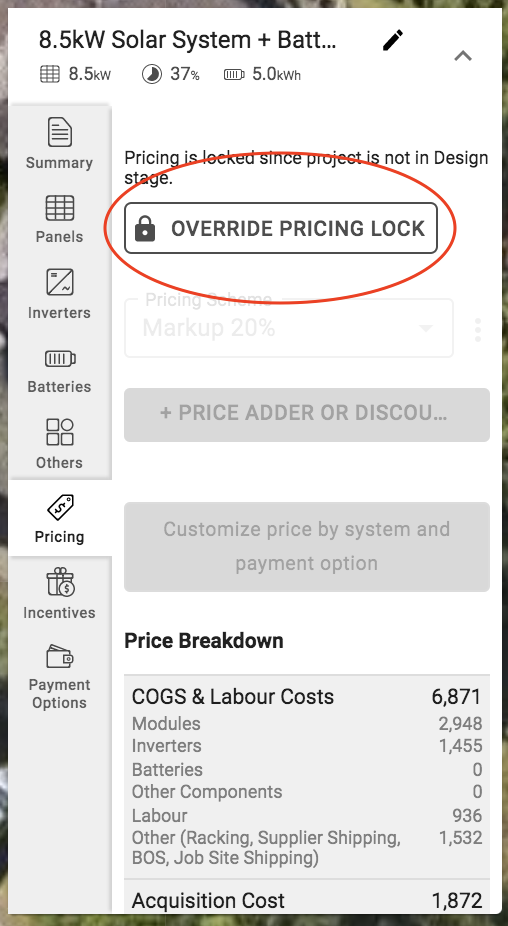 This will lock in existing values for:
Pricing

Incentives

Costs & Margins

Taxes
This will not lock in values for:
System Output

Bill Savings

Financials
By clicking "Override Pricing Options", you are able to fully customize your pricing again. This section will lock again once the system is saved.