You can easily add DC Optimisers while in the Design tab of the OpenSolar App.
Pro Tip: Customise the DC Optimisers used for your project from the Control page. For help on how to add/edit, please see this article
To use a DC Optimiser in your solar design, select the "Others" tab on the left toolbar and then click +Component. From here you will be able to select your desired DC Optimiser.

Once you have selected your DC Optimiser, the component will be applied to your project and the quantity will match the number of panels selected in the system.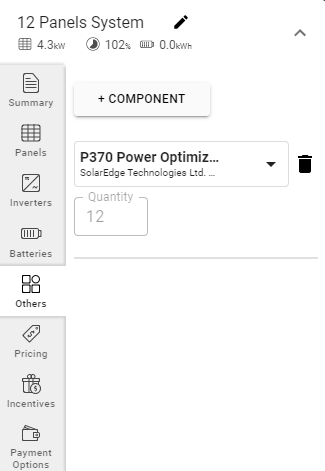 You are now ready to design with DC Optimisers in OpenSolar!