This article will cover how to create, assign and schedule activities to your project. This article is in the Project zone > Manage tab of the app.

The project history section allows you to track your project activity. While some activities appear automatically on the tracker, such as customer activity, you can also manually record, assign and schedule your own activities in the project history tracker.

To do this, click on the "+ Record Activity" button.


A box like this will appear, where you can add in details of the activity.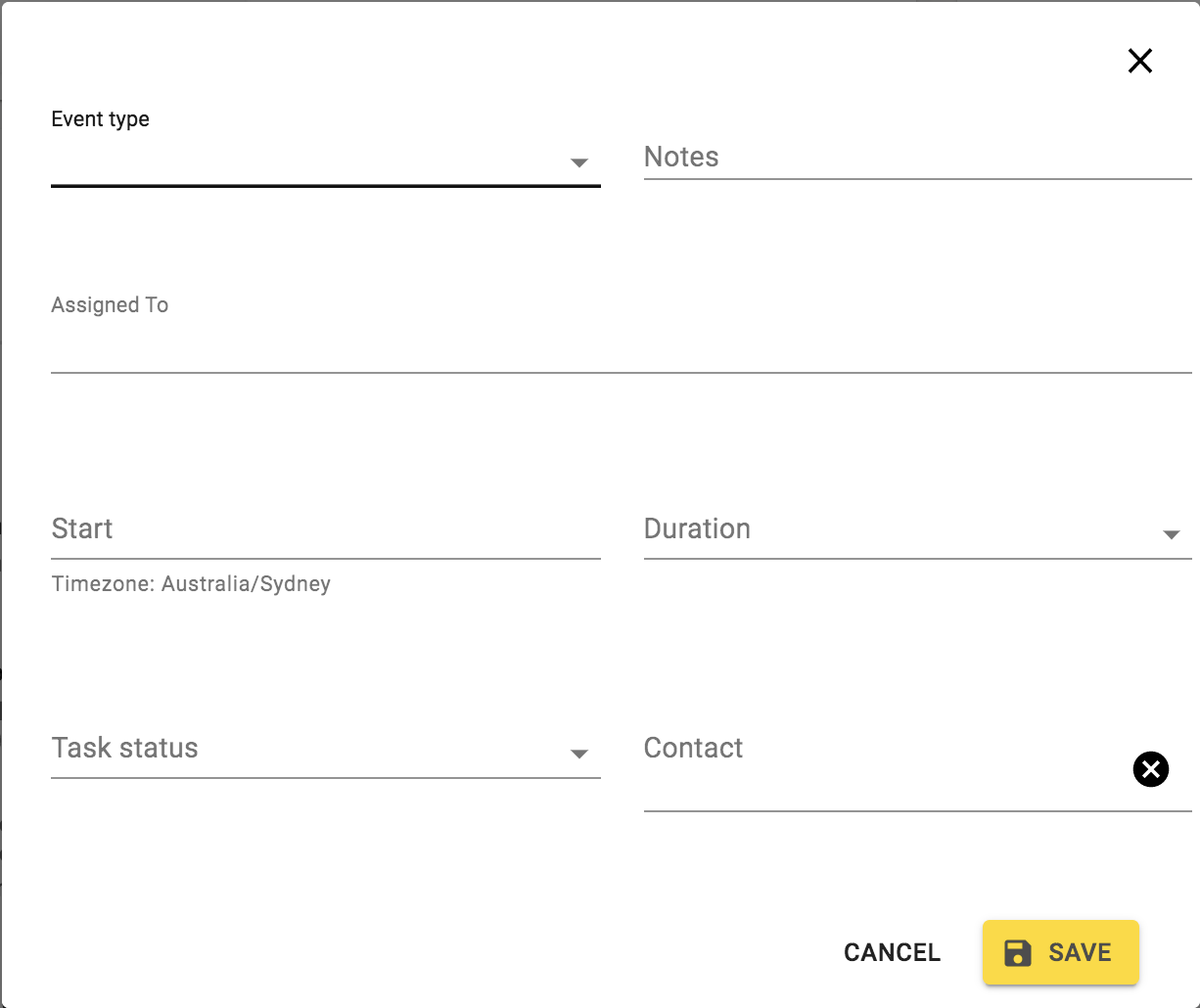 You add details such as choosing the Event Type from the drop-down box, adding notes, assigning the task to a team member, selecting the date, time and duration of the task, and assigning a customer contact.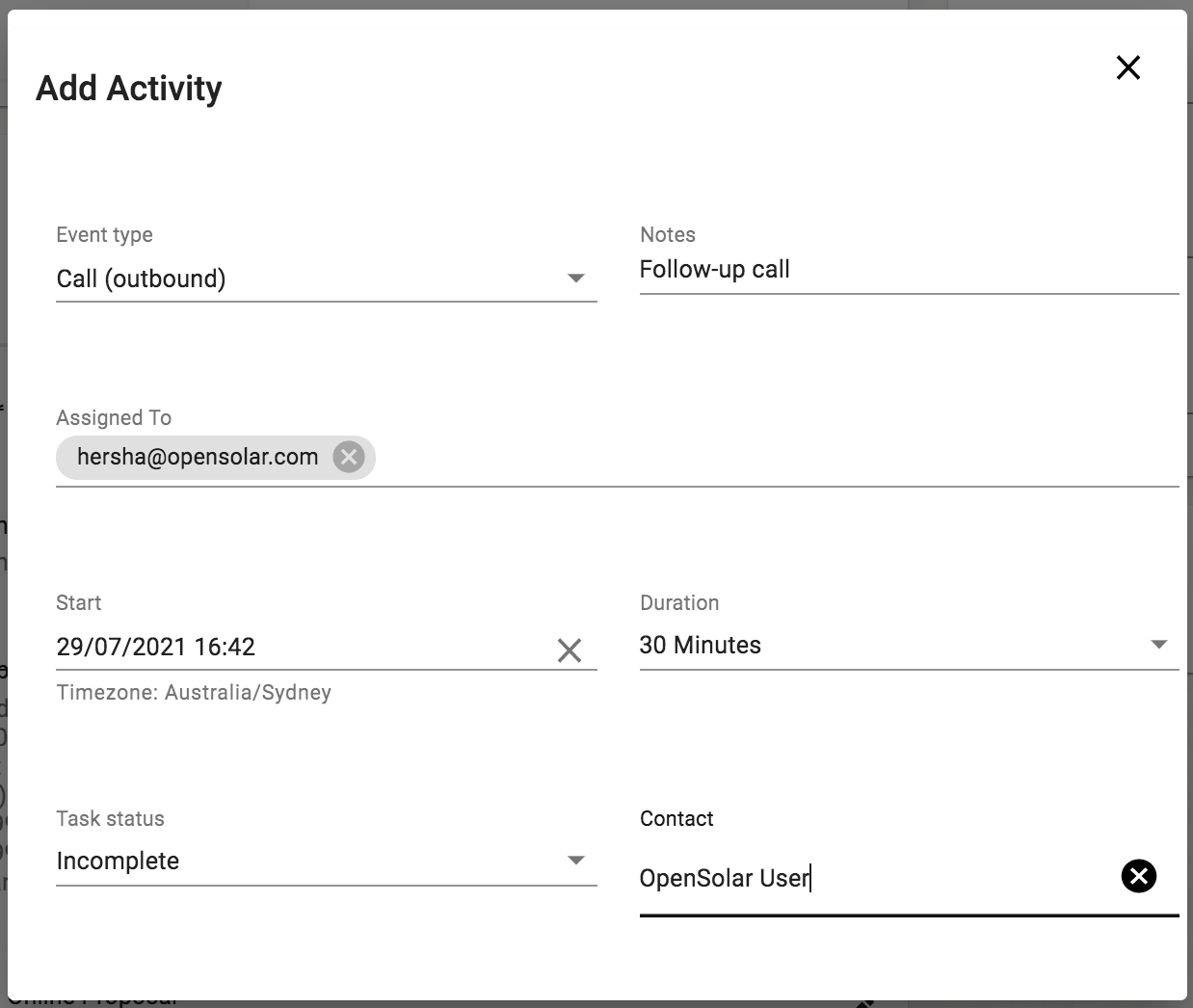 The activity will then appear on the project history tracker.