This article will outline how to view the activities that you have created in the Manage page of the Project zone.
Viewing Your Calendar
You can view your calendar by going to the Project zone and then going to the top left, clicking on the drop down and choosing Calendar.
This will show you the calendar with your events.

Similarly to google calendar you can also create activities/events by clicking and dragging in the calendar. You will be presented with this Create Activity screen, which allows you to specify the Event Type, assign team members, and add a start time.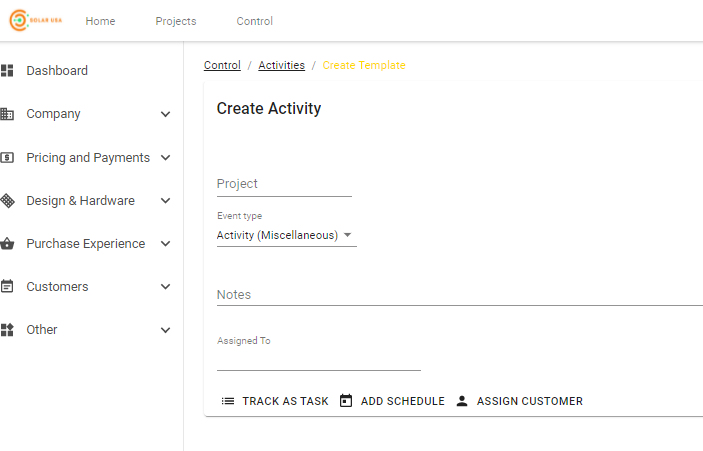 Google Calendar Sync
This is a Beta feature, to be an early adopter, please contact support@opensolar.com to switch this feature on.
By allowing the Google Calendar sync you will be able to keep both the OpenSolar calendar and your Google calendar updated with all of your upcoming tasks and activities.