This article relates to the Project zone > Info tab of the app.

Adding Customers
By adding customer information (name, email, phone number), you are able to:
Address your customer by name in the proposal, rather than simply "customer"

Use the one-click call, email and text features

Send the interactive proposal via email
If a project has been created without contact information, you can add customer information under Info tab > Contacts section on the upper left side of your specific project page.

You can now either create a new contact by entering the information, or "Link Existing Contact" if you've already created a project for the same customer. Please ensure you save this information.
If you wish to add this customer to another project in the future, you can follow the same process, and click Assign Existing Contact. From there you can search all existing contacts and select from the drop-down.
NOTE: If you have ever added customer information in (even on a project you deleted) their information will be stored in your OpenSolar account. The system will not let you create a contact with the same email, so please add this contact in on the project page from the existing contact list.

If you'd like to edit a customer's information from the Project Page, click on the edit icon that appears next to the contact's name.

This will take you to their contact details where you can edit/update any of their information.
After you do this, please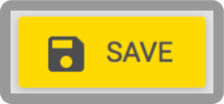 .