This article is in the Home zone of OpenSolar.

There are two ways to create a new project, which are outlined below.
Method One
Start by typing in an address in the search bar and select from the auto-complete dropdown.

This will then automatically take you to the Project Zone where you will see the satellite imagery of the location displayed and be able to select if you wish to move to the energy, design or manage section of the project.

Selecting Design, will take to directly unto your design tab. On this page you can change the map type by clicking on the design mode on the top right hand side.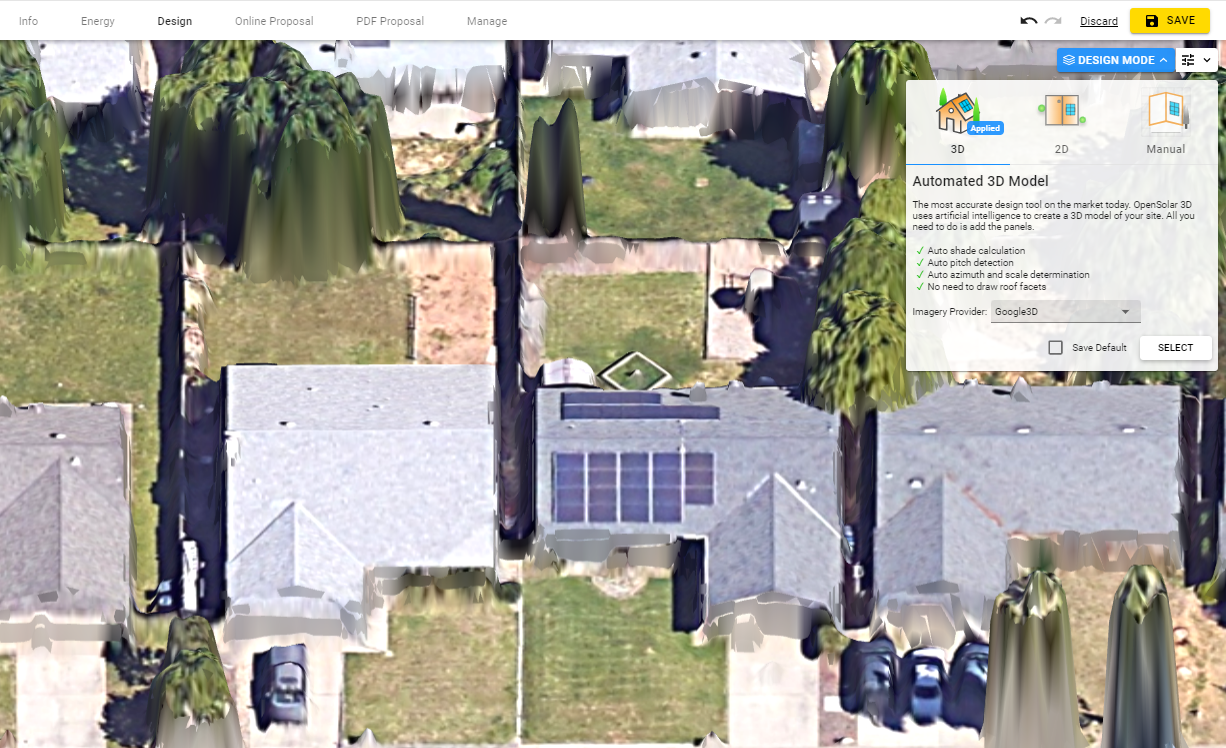 Once you have chosen your map type you can click and drag to reposition your image as well as zoom in and out. You will see a white dotted square appear when you do this which shows you what will appear in the proposal.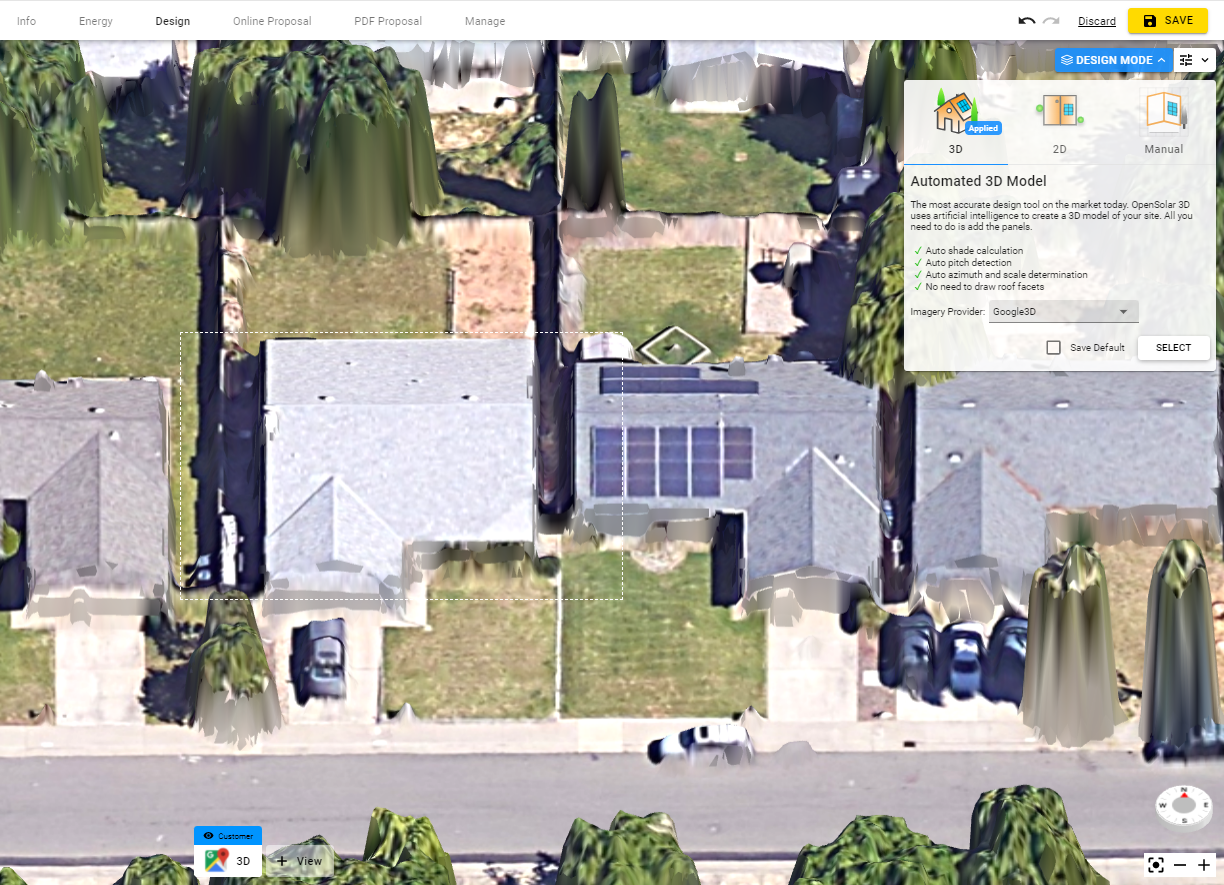 Please note that you will also be able to reposition your image later on in the online proposal.
Method Two
If you want to manually enter an address, click on Enter address Later on the Home Page.

This will automatically take you to the Info page in the Project Zone. From here you can manually add in the address components in the address section as well as enter all other information for the project.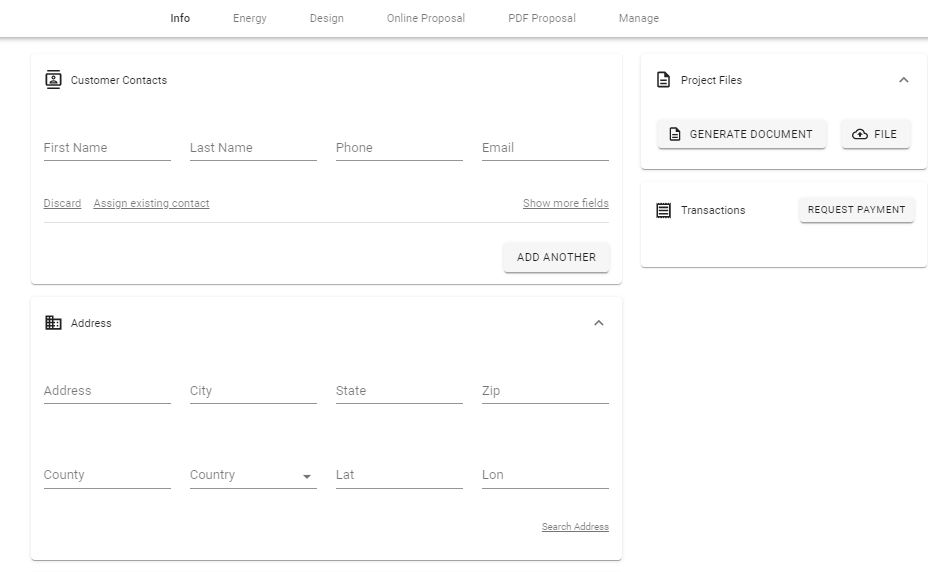 Once you have entered this information, be sure to click Save on the top right corner to save your progress.