This article is in the individual Projects section of OpenSolar. Once you've navigated to the Projects page, click the specific project you would like to edit.
OpenSolar currently accepts interval data in the format of 8760 hourly values (one year) beginning at 12am January 1st. These are entered by copy-pasting these values from an excel spreadsheet in the form of 24 hours x 365 days.
These can be entered on the Project Page for your project or when you create a new project underneath the heading Electricity Usage. Then select the option Hourly Interval from the drop-down entitled "Electricity Usage data source".
Once you have the data ready to go in the appropriate format then it is simply a matter of copy-pasting from excel.
Ensure that you press the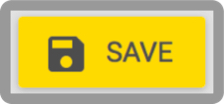 button when you have finished editing this.