This article is in the Control section of the App.  
---
Note: You can also create a once-off tariff on the Project page. If this is what you are doing, you can skip down to finding about how to make the tariff. 
In order to create a new tariff, go to the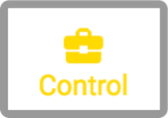 section of the app by clicking on the right hand side of the bottom toolbar. 
Then Click on the Manage button underneath Utility Tariffs. 
From here you can search through all of the existing tariffs in our database by going to the top right hand corner and clicking on  

 then choosing Search from the dropdown menu. This will make a search bar to type the name of the Utility that you are searching for. 
If you would like to create a new tariff, go to the top right hand corner and click on 
. 
From here you will be able to enter in the Name and Code of the tariff. 
Then click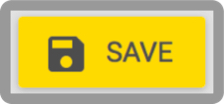 and you will be then taken to the page where you can edit all of the tariff information. 
* = required field.
Sector - This is another way to sort and arrange utilities, it is not a required field. 
*Country - The country in which the utility tariff will be used. 
*Distributor - You must choose a distributor (owner of the electricity infrastructure) for your tariff which is in the same area as the project that you are designing for. 
Utility - This is the company that buys and sells electricity, it is not required. 
Public Read - By turning this to ON, your tariff will be added to the public database and will be available for anyone to use. 
Valid From/To and Is Latest - Tariffs that are not valid can still be selected but this helps keep track of which tariffs are available. 
Bill Frequency - Whether the tariff is charged monthly or quarterly. 
Items
Note: All prices entered should be inclusive of tax. 
In order to create a new item, click on the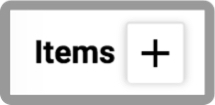 button. 
Then click on the new item to expand the menu. 
To choose what kind of item it is, click on the item type underneath the heading Type:
These items can be one of four things:
Usage Item ($/kWh) - charge based on energy consumed
Demand Item ($/kW/Day) - network charge based off peak 30min electricity usage
Feed-in Tariff ($/kWh) - credit given for excess generation exported to the grid
Controlled loads ($/kWh) - charge based on energy consumed by control load applications which are separately metered to other usages (Note these are added in the Project Page 
These items can be configured to be Flat, Block or Time Of Use (TOU) rates. 
Creating Flat Rate 
Create an item by clicking on  and set it to be a Usage Item. 
Set a Rate Name and Price.                                                                                          
Note: For flat rates, no schedule needs to be set, as the rate is automatically assigned to all time periods.
Creating Block Rate
How a Block Rate works:
This is a rate which is based on incremental usage prices. So for a given Block Period (Daily, Monthly, Quarterly or Yearly), the Price per kWh will vary based on which kWh Limit has been exceeded. 
For example:
If you have a Daily Block Period which has three blocks: 
On a given day, the first 5kWh will be charged at 20c/kWh, the next 10kWh usage will be charged at 30c/kWh. All usage beyond 15 kWh will be charged at 50c/kWh. This resets at the end of each day since it is a daily Block Period. 
Note: Do NOT put a limit on the last block as any usage that is past that limit will have no rate assigned to it, and hence be charged at $0/kWh. 
To make a Block Rate:
Create an item by clicking on  and set it to be a Usage Item. 
Click on  to add another block (you can press this more times to add >2 blocks)
Set the Price and Limit for each block (Ensuring that the Limit for the last block is empty). 
Click on  
Enable for the days of the year that you wish to apply this block rate by clicking on the first day, then the last day and clicking .
Repeat for both Weekday and Weekend. 
Time Of Use (TOU) Rates
In order to add TOU Rates:
Create an item by clicking on  and set it to be a Usage Item. 
Then click on  to start adding the number of different rates for each Time of Use period. (e.g. Create 3 separate rates for a TOU with Peak, Off-peak and Shoulder Rates).

After setting the name and price of each rate, you will need to set the time period in which these rates are applied.
First, click on  and then select the timeframe in which the corresponding rate gets applied on the schedule matrix.
Once the timeframe is selected (indicated by the greened out cells), click on  next to the rate being assigned.
Repeat steps for all other TOU rates.
Ensure that both weekday and weekend schedules are assigned.
Discounts & Surcharges
These are set prices that you can add on or take away from the bill in a set time period. 
Click on  to a new Discount/Surcharge
Click on the drop down underneath Type to choose the time scale (ie $/day,month,quarter,year)
Enter in a Discount as a negative number and Surcharge as a positive number.
So the example shown below will result in the bill having a surcharge of $10 per day. 
Extra Fields
To add an Extra Field:
Click on the  button
Click on Extra Field Name drop down and choose an option 
Enter in the relevant value next to this
There are seven Extra Fields that you can add to a Tariff:
Minimum Charge per Day - an minimum by which a user connected to this tariff must pay each day. 
Discount Usage Charges - A % discount on the usage charges (entering a value of 0.1 gives a 10% discount on the usage)
Discount Supply Charges - A % discount on the feed-in rates (entering a value of 0.1 gives a 10% discount on the feed-in rate)
Discount Demand Charges - A % discount on demand charges (entering a value of 0.1 gives a 10% discount on the demand charges)
Tax (%) - the percentage of the usage charge which is tax. Entered as a value from 0-1 (ie 10% AU GST = 0.1)
Net Surplus Compensation Rate - a rate which is applied to any net exported energy over a time period (generally compensated annually). 
Non By-passable Charges - Non By-passable Charges are line items on your bill that generation credits cannot be "passed" or applied to in order to off-set your usage charge. For Example, if generation off-sets the usage by 100kWh, and the non by-passable charge is at 2.5c/kWh. Then a charge of 100*2.5 = 250c is added to the total bill.