This article is in the Control section of the App.
---

Once you are in the Control section of OpenSolar, go to the left hand sidebar click on the Business Details option under the Configuration heading.
This will take you to where you can edit the information about your organisation including the address, phone number, email and website. It is important to fill out these details correctly as they will be used in proposals.
From here you can also customise the colours that appear on the MyEnergy proposal by clicking on the Colour Highlight field and then choosing a colour from the sliders or simply entering in the hex colour code.

After these have been filled out, you can edit the About Us section which is used in the Business About Content placeholder for the proposal and will be displayed on PDF proposals starting from the second page or on the pop up in MyEnergy.
This uses a text-editor.

Beneath this you will be able to set-up your standard Terms and Conditions by using a text-editor.

This content will appear at the end of every proposal. You also have the option to create Supplementary Terms and Conditions which are applied directly to specific payment options.
After this, you are able to insert your company's logo which will appear in the header of each page in the proposal. To do this you can either drag and drop the image or you can click on the grey rectangle and select an image from your documents.
Ensure that you press the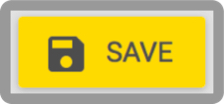 button when you have finished editing this.